Fosterers for dogs
Could you look after one of our assistance dogs in training overnight, during weekdays or for the weekend?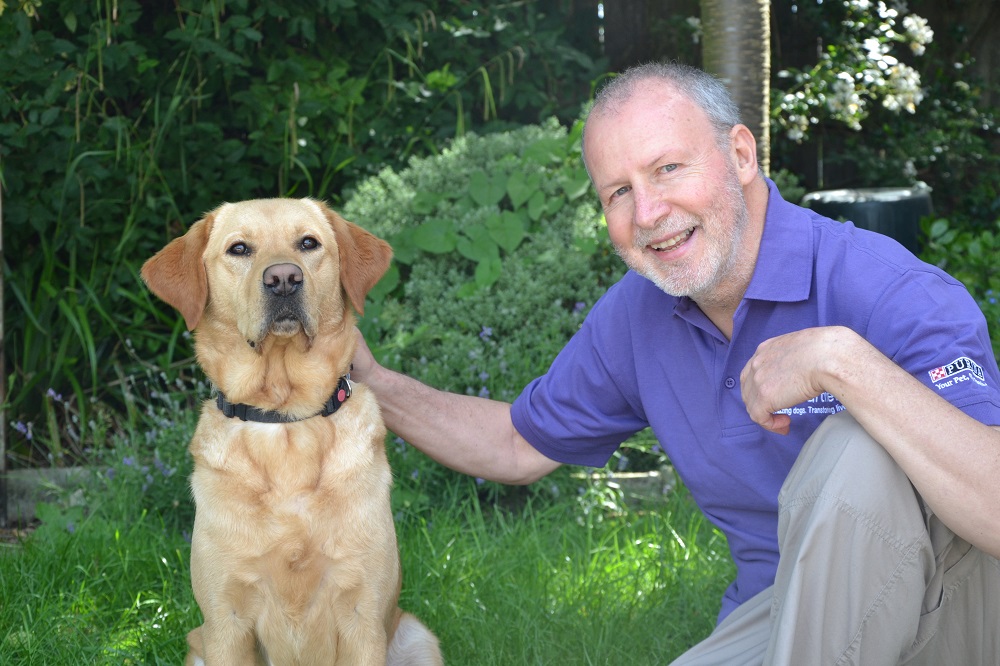 When our assistance dogs in training are approximately 14 months old, they start their 'advanced training', based in one of our Training Centres. They work hard in the day during the week, but they then need to rest in the evenings and weekends.
For their rest time, they can go to a volunteer Fosterer.
The types of fostering you could provide are:
Weekend fostering (usually 17 consecutive weekends), to support Advanced Trainers through to partnership matching
Weekday fostering, for example where a dog is taking longer to settle into the Training Centre
Ad hoc or respite fostering, for example if a volunteer has to miss a weekend due to illness
Longer-term fostering, for example where a dog may be recovering from injury
Our fosterer waiting lists are full, so we cannot accept new applications at this time
All food, medical treatment and equipment such as beds and toys will be provided to the Fosterer for the duration that the assistance dog is in their care.
Fosterers provide a vital role in supporting our Advanced Trainers to ensure that the assistance dog in training is in tip top condition to be matched into partnership, which will change someone's life.
Our fostering lists for both the Midlands and Southern Training Centres are currently closed, but there are many other ways you can support us:
Watch our Foster a Canine Partner video
Credit: FourFour Films Ltd – www.fourfourfilms.co.uk, Louise Wilson – www.female-voiceover.co.uk and Liam Jones as the voice of Polo.