Fosterers for dogs
Could you look after a dog overnight during weekdays or for the weekend?
Please note: Our fostering list is currently closed at both our Southern and Midlands Training Centres.
Fostering includes weekend fostering (17 consecutive weekends), as well as occasional fostering and overnight care (B&B) fostering. We are particularly keen to hear from those who can offer care throughout the week together with weekend foster care.
When our amazing dogs begin their advanced training, they need a loving weekend foster home – can you help? This rewarding role plays an important part in contributing to a partnership. You'll need to live close to one of our centres in West Sussex or Leicestershire so that you can pick up your dog on a Friday afternoon (between 4pm and 5pm), and bring it back on the Monday morning (between 8.30am and 9am).
Our dogs are about 14 months old when they begin advanced training. They have just left their puppy parents and are learning lots of new things so it's important their weekends are all about relaxing! Ideally, this short-term fosterer role needs a commitment of 17 consecutive weekends. It is a big ask, but it makes a huge difference to our budding assistance dogs; a comfortable, loving and stable home environment is just what they need in order to rest and relax. You will also be keeping their social behaviour up to scratch by following our guidelines.
We also sometimes need overnight care (B&B) for our dogs
Could you offer B&B fostering to one of our dogs during weekdays and/or weekends? This could be short term or throughout a dogs 17 weeks in advanced training.
We sometimes need cover for holidays, or occasionally, to provide a home environment for a dog to recuperate following veterinary treatment.
You need to:
be aged 18 or over

have a secure, dog-friendly garden – minimum fence height 4ft

have suitable transport to take the dog to and from the training centre

be willing to make a long-term commitment as a foster parent

have the stamina to manage an active dog
What you'll need to do:
Follow your dog's plan set out by their trainer

Attend two training sessions a year

Allow your dog time to relax

Follow the instructions from your trainer
What's in it for you:
You are playing a vital role in helping to transform the life of someone with a disability

You will have a really lovely dog to care for

Regular fosterers will meet a wonderful variety of dogs

All equipment will be provided – beds, bowls, toys and food – plus advice

You will be invited to our fosterer social events
Watch our Foster a canine partner video
Credit: FourFour Films Ltd – www.fourfourfilms.co.uk, Louise Wilson – www.female-voiceover.co.uk and Liam Jones as the voice of Polo.
Long-Term Fostering
We also need people who can look after our dogs on a more long-term basis. This can be due to a variety of reasons and the time spent with you can also vary.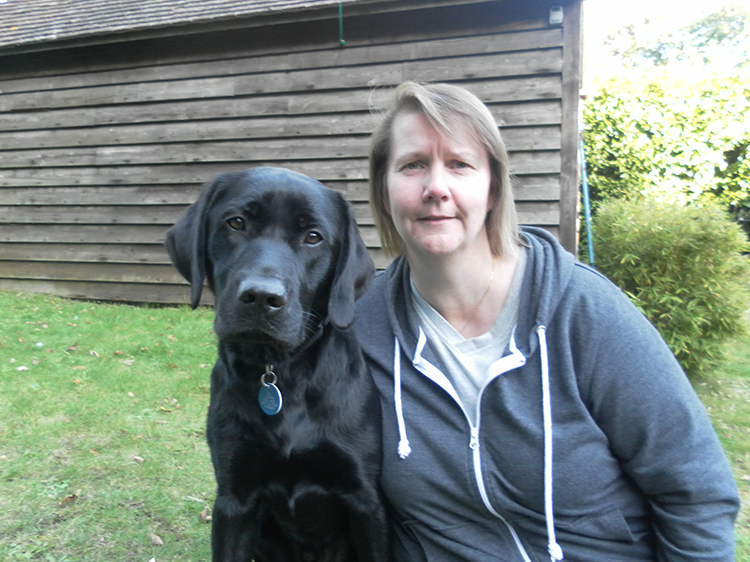 Our family loves having a Canine Partners dog to stay for the weekend. We like to feel that we are helping in a small but valuable way, with the process of seeing these special dogs through their training, thus enabling them to enrich the lives of their new partner. Seeing the dog we fostered with their partner at their graduation ceremony is a truly wonderful experience.
Val, a weekend foster parent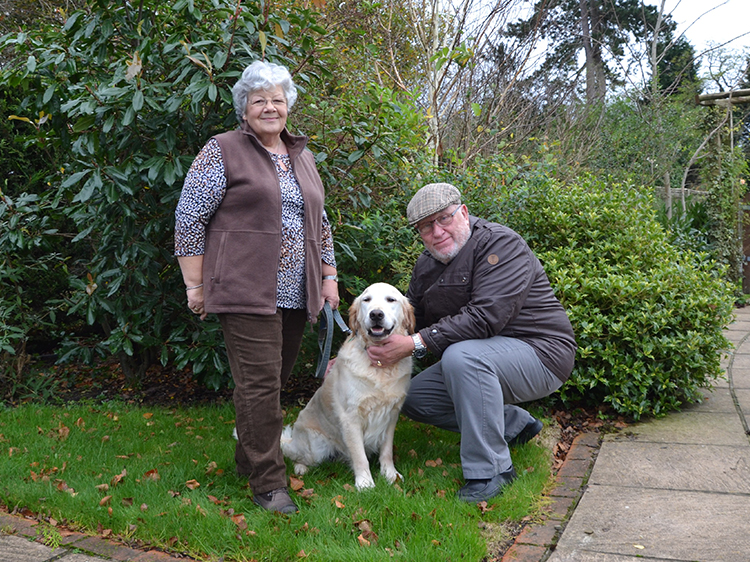 Since 2007 we have fostered more than 75 dogs mostly at weekends while they are in advanced training prior to being partnered. Others have been with us for up to six months as and when required by the aftercare team. We have had all shapes, colours and sizes and have loved them all. We have always been dog owners but find, since our retirement from full time employment, that fostering for Canine Partners suits our lifestyle and we hope to continue working with the Charity to help place these wonderful dogs.
Pat and John Davidson, Foster Parents at our Southern Centre
Rehabilitation Foster Homes
We are also currently looking for homes around the country that would be available to help with fostering dogs requiring rehabilitation, allowing them to rest and recuperate. This may mean that the dog will either need structured exercise, or will be entirely housebound.
The dogs will usually be recovering from an injury or an operation, and the duration of the foster could be anywhere between 2-12 weeks or more depending on the type of recovery required. It will potentially be required to attend physiotherapy and hydrotherapy sessions as well as continuing set exercises at home. You will be guided by the treating vet, physiotherapist and support from Canine Partners in any exercises you need to be doing at home and the frequency of vet visits required.
All food, flea and worm treatment and equipment required for the dog during their stay will be provided by Canine Partners.
If you have any further questions regarding what would be involved please fill out the enquiry form below.
Interested in fostering?
Register your interest or ask us a question using the form below.