Could you give the Gift of Independence?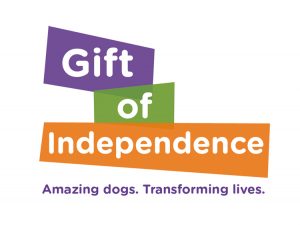 Our Gift of Independence sponsorship programme gives you the opportunity to play a vital role in creating and supporting a life-changing partnership.
Sponsorship can start from when we first source a puppy right through to its retirement. You can follow a dog through its training via regular updates and hear how much of a difference they make.
There are several stages to our sponsorship programme: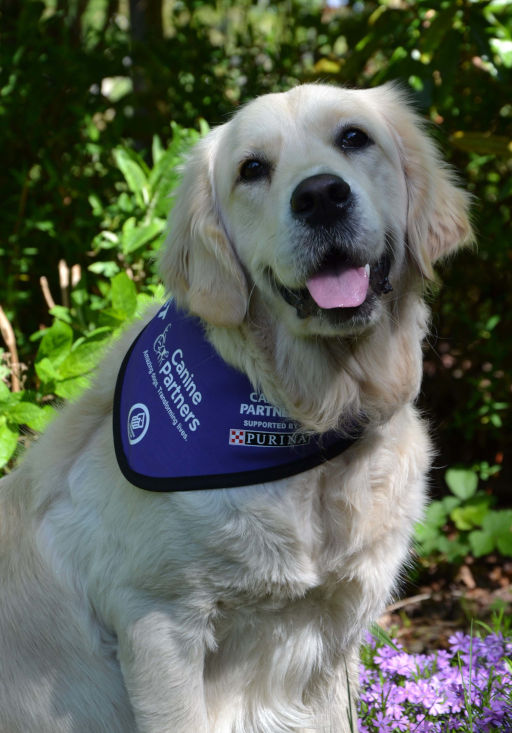 Finding a puppy – £1,000
Our puppies are sourced from our own breeding programme or from approved breeders.
We are currently in the process of growing our own breeding programme, to help us increase the number of puppies joining our training scheme in the future.
First year of puppy training – £6,500
At 8 weeks old, our puppies begin their journey in the home of one of our specially trained puppy parent volunteers.
Here they learn the fundamental elements of socialisation by visiting lots of new and exciting places that they will need to be familiar with when out working as adult assistance dogs.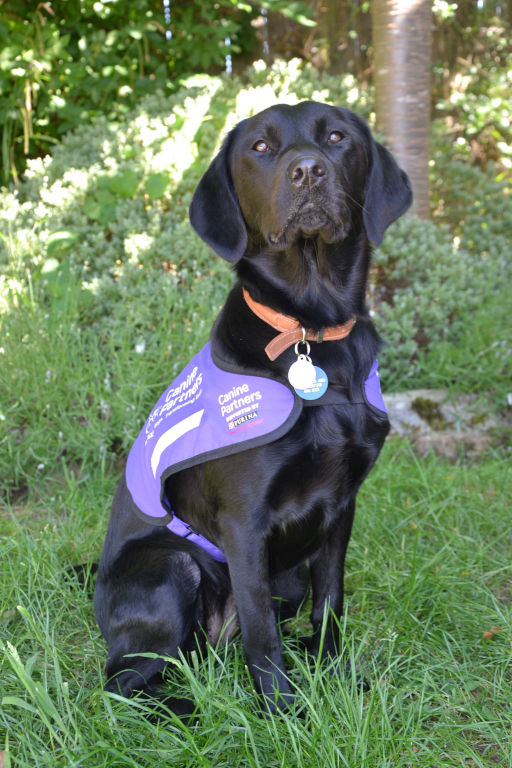 Advanced training of a young dog – £6,500
When the pup is around 14 months old, he or she will join us at one of our training centres for their advanced training.
This is when we teach the dog the specific skills needed to support a person with a disability. The dogs stay with local volunteers in their homes whilst they're not training, and when they are on-site they are looked after by our dog welfare team in our purpose built kennels.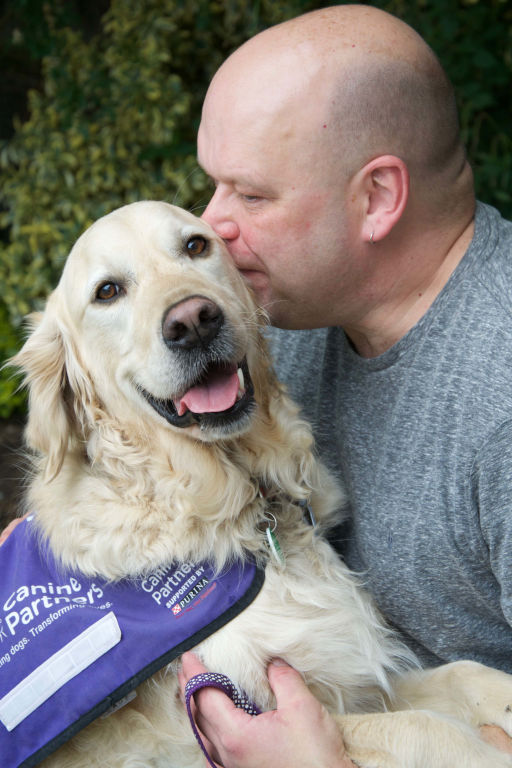 Partnership creation – £6,000
Our applicants have to undergo a very thorough application process. We ask lots of questions about their home life, their care requirements and their support network. Once complete, they are added to our waiting list.
When a dog has been identified for them, we invite them to one of our centres for their 'first date'. This allows the trainers to see how the dog interacts with them and to check that both parties are happy. We then arrange for them to attend a two week on-site training course at one of our Training Centres where we teach them how to work with and care for their new canine partner.
Continued support until retirement – £10,000
Following successful completion of the on-site training course, they head home together and it doesn't stop there! We provide on-going aftercare support for the duration of the partnership (which is on average 10 years). They are allocated to one our local aftercare support staff, and they visit the partnership several times in their home. We also provide a 24/7 hotline for all partnerships.
The total cost of creating and supporting a Canine Partners partnership is £30,000.
Please support us by giving the gift of independence and sponsor a partnership today.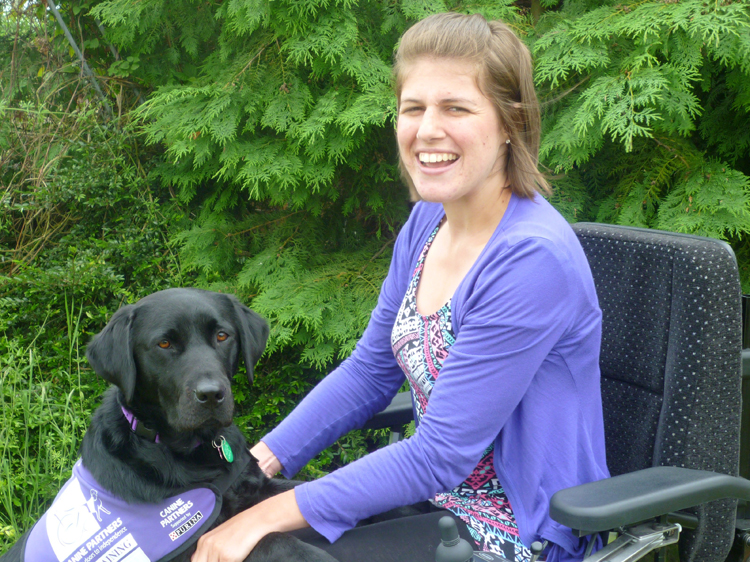 "Since meeting her, the world around me has become brighter every day. Before having Faye I was very shy and self-conscious. I would worry about what other people thought of me, but Faye has completely changed that. People actually talk to me now, rather than talking about me or just ignoring me. She has completely turned my life around. I could not possibly imagine being without Faye. She's given me my life back and she's given me a future to look forward to."
– Natalie Preston with canine partner Faye
For more information about our Gift of Independence sponsorship programme please contact us, on 01730 716026 or email giftofindependence@caninepartners.org.uk.
Any other questions?
Get in touch with our Gift of Independence team who will be happy to help.