Become a puppy parent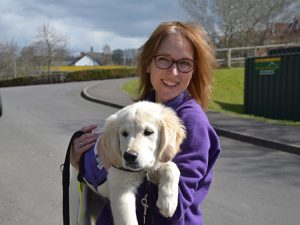 Want to help us train amazing puppies?
We are looking for volunteer puppy walkers who can help us train our puppies from roughly eight weeks old until they are 12-16 months old when they will be ready to start their advanced training at one of our training centres.
What is a puppy parent?
Puppy parents play a vital role in the early socialisation, education and training of a canine partner, preparing them in the life skills needed to become a well-rounded dog that will go on to transform the life of a person with a disability.
Why become a puppy parent?
Being a puppy parent is a highly rewarding, challenging but fun opportunity, as it enables you to:
Learn fundamental puppy training skills such as puppy socialisation
Attend puppy training sessions in your local area with other puppy walkers
Meet like-minded dog lovers
Play a vital part in transforming the life of a person with disabilities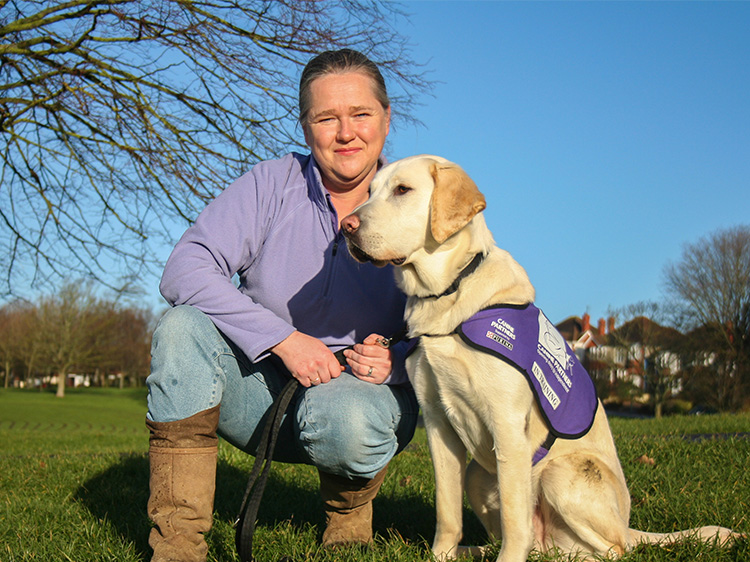 "Being a puppy parent is a hugely rewarding thing to do and I would recommend it to anyone who has the time and energy to look after an active puppy. Whilst it is a big responsibility, I believe that you get a huge amount of personal satisfaction from knowing that you have been part of a very special dog's life."
Ruth Breading, puppy parent in East Sussex
What does puppy socialising involve?
Socialising a puppy is absolutely crucial to prepare them for the wider world and the sorts of situations they will find themselves in when out and about with their partner.
The puppy will live with you at your home until it is ready to start advanced training, from roughly 8 weeks to between 12 and 16 months. During this time, you will train the puppy with the support of our expert trainers who will teach you the fundamentals of puppy socialisation as well as simple commands.
This training will involve home visits, one-to-ones, town visits and some classes. We'll also be on hand for 24-hour emergency support and help.
Watch our Puppy Parent Appeal video
Who can become a puppy parent?
To become a Puppy Parent, you will need to:
be aged 18 or over
this is a full-time volunteering role, meaning you will need time to offer and dedicate to training and care of the puppy
have a secure, dog-friendly garden with a suitable area outside for the puppy to toilet (ideally gravel)
have suitable transport and be willing to take the puppy to different places for socialising and training
be willing to make a long term commitment to being a puppy parent
have the stamina and ability to manage an active puppy
be available for home visits and attend training at one of our puppy classes where you'll be fully supported by our puppy trainers for all ongoing training
follow Canine Partners' training methods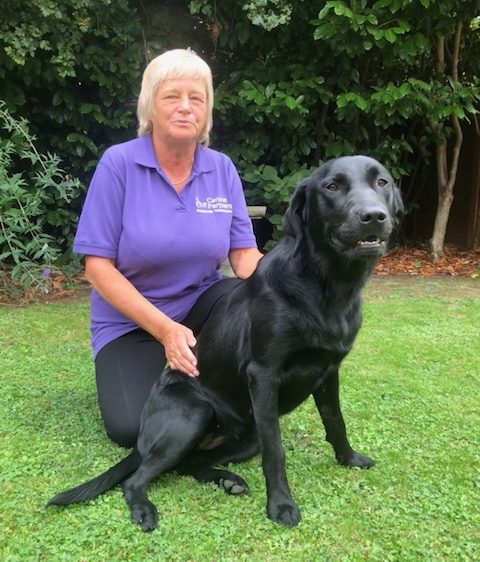 "Signing up to be a puppy parent has been one of the best things I have done. It gives me satisfaction to know I am doing my bit and I am also learning excellent training skills. Being a puppy parent makes me proud to have done my bit in helping someone living with a disability. I will definitely carry on caring for Canine Partners' puppies for as long as I am able to."
Liz Brindley, puppy parent in Wiltshire
How do I apply to become a puppy parent?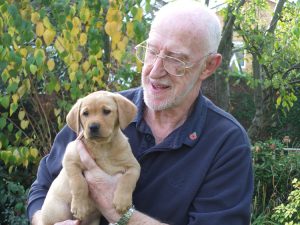 To apply to become a puppy parent, please fill in the enquiry form below. You will then be sent a simple application form by our Puppy Department.
If you fit the above criteria and are local to an area where we are in need of puppy parents, you will be invited along to watch some of our training classes. In addition, a home assessment will be carried out and if successful, you will be asked to complete and sign an agreement before receiving the puppy.
Any other questions?
If you have any questions about becoming a Canine Partners puppy parent, or would like to apply please fill in the enquiry form below and a member of our Puppy Department will be in touch.
Interested?
Register your interest or ask us a question