Canine Partners Update – September 2023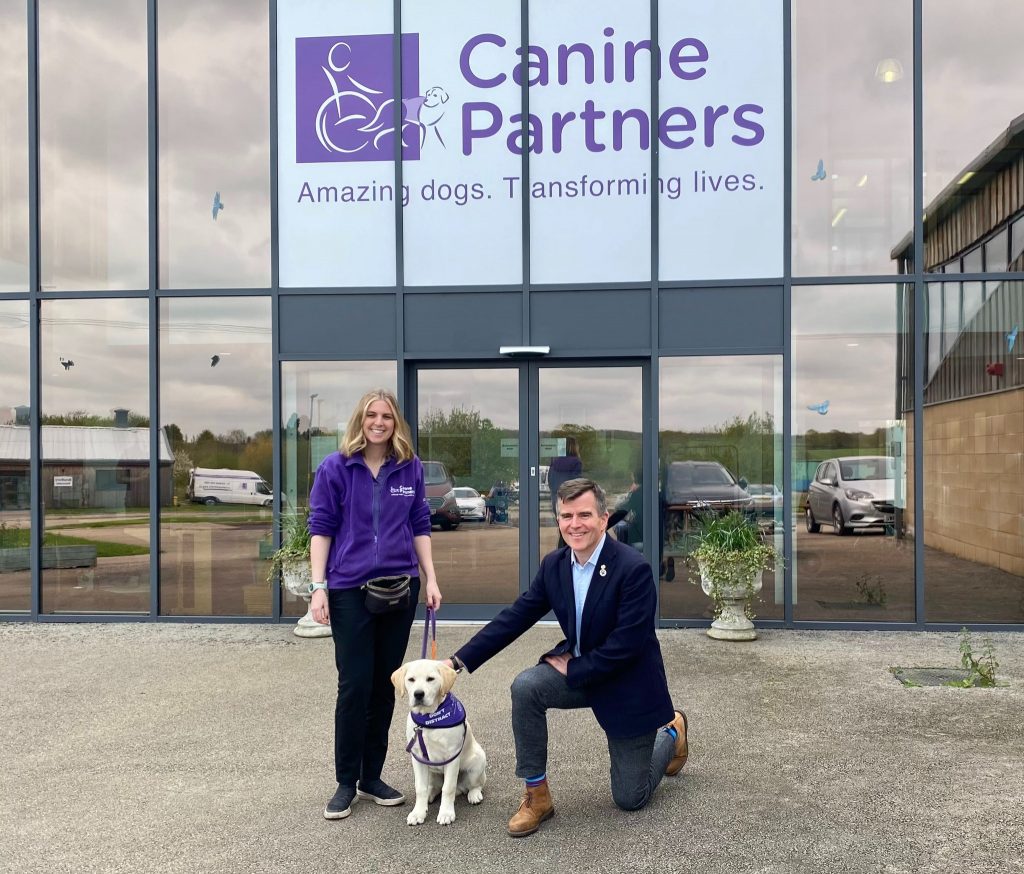 A new era
Welcome to Canine Partners, a national charity proud to create and support life-changing partnerships between amazing assistance dogs and disabled adults.  
The most significant change in our recent history is the relocation of our headquarters to the midlands. Everything that was once located at our Southern Training Centre in Heyshott, West Sussex has now moved to our National Training Centre, based in Osgathorpe, Leicestershire. Our Aftercare, Puppy, and Fundraising Teams remain active across the country, ensuring that we can continue to work closely with our incredible partners, volunteers, fundraisers, donors, and supporters from all corners of the UK. 
Becoming a single operating site has enabled us to reduce costs and safeguard the financial future of the Charity, ensuring funds remain focused on delivering as many of our life-changing partnerships as possible.  
As we embark on this new chapter at our National Training Centre, we want to express a heartfelt thank you to each and every one of you who have been a part of our journey, especially during these transformative months.  
We are incredibly grateful to our wonderful community – your support has been nothing short of inspiring. Together, we are changing lives and creating a brighter future for individuals living with disabilities through our amazing assistance dogs. We look forward to the exciting future that lies ahead for Canine Partners. 
We need you
Volunteers are the lifeblood of our charity – without them, we wouldn't be able to transform the lives of people living with disabilities in the UK. 
We're incredibly lucky to have a community of dedicated volunteers who donate their time and talents to support us in our mission to train amazing dogs and create even more amazing partnerships. As a national charity, we need volunteers from all corners of the country. If you share our passion for making a difference, we would love to hear from you! 
If you currently volunteer and wish to share your feedback, or if you are interested in finding out more about volunteering opportunities, please get in touch at volunteer@caninepartners.org.uk or visit our volunteering page.
Keep in touch
Next month, keep an eye out for the upcoming Winter issue of our Let's Go! Magazine. Discover some of our heart-warming stories and find out more about our on-site training course, which marks the beginning of our amazing partnerships. 
Your feedback means the world to us. If you have any comments, questions, or suggestions, please reach out to us at news@caninepartners.org.uk. We are here to listen and learn from your experiences and insights.