Applying for a canine partner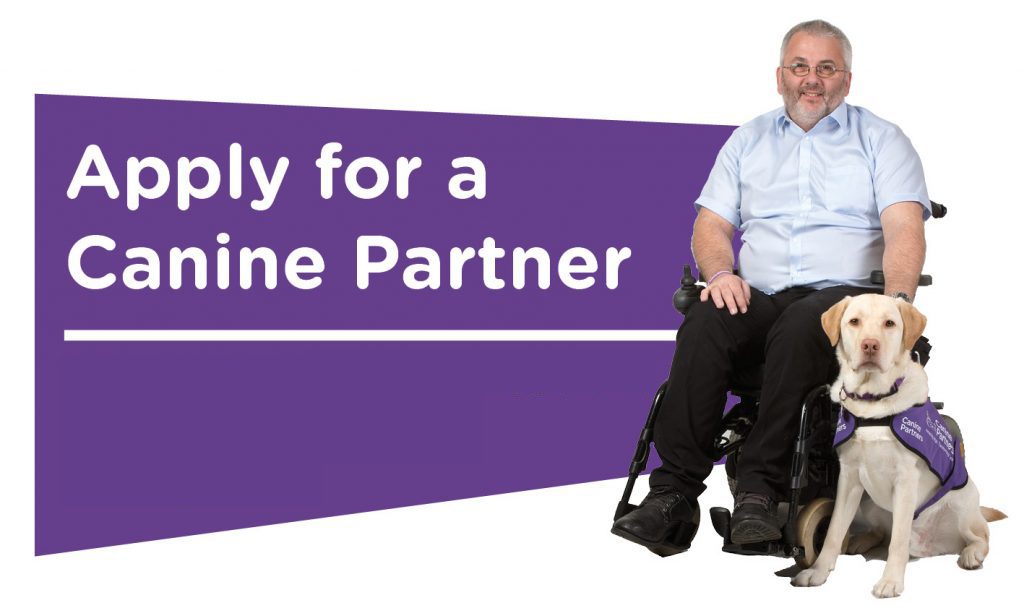 We are currently closed to new applications.
Thank you for your interest in applying for a canine partner. We are not currently accepting new applications at this time and any applications received outside of the opening times will not be considered.
We will be keeping this page updated with details about when and where we will be re-opening to new applications in the future. In the meantime, please find some useful information below about the application process to prepare for when we do re-open.
Information you will need to provide:
The information you will need to provide to make a first stage application for a canine partner will appear on this page prior to the next opening date. This is to ensure that you have enough time to check your eligibility and prepare for making your first stage application.
NOTE: Any applications received outside of the opening times will not be considered.
Understanding the application process
1) Eligibility Criteria
Check your eligibility to apply. If you are unsure if you are eligible, contact the Applications Team on 01730 716042 or email applicationsenquiries@caninepartners.org.uk before the first stage application windows open.

2) Applicant Guide
Download our Applicant Guide  – all you need to know about the process and partnership.

3) Discovery Day
You will be invited to attend an Applicant Discovery Day at one of our training centres. The dates of the Discovery Days will be advertised here once we reopen.
4) Applicant Process Flowchart
Understand how the application and assessment process will work if you proceed to the second stage application.

Our amazing dogs
Find out more about what our amazing dogs can do.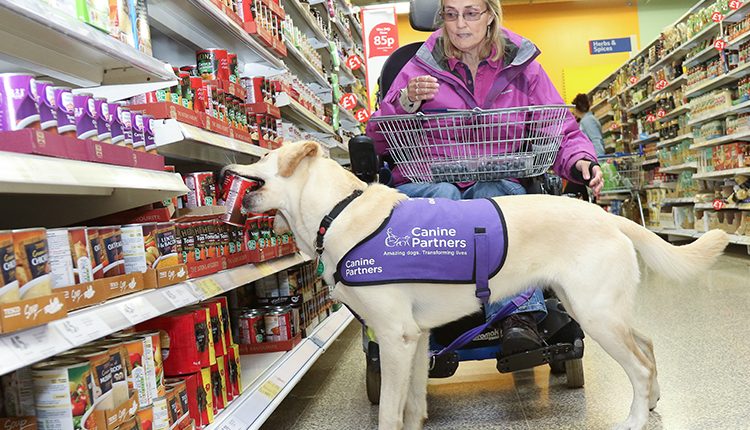 Our canine partners are trained to deal with all types of situations, from everyday chores to emergencies. ... read more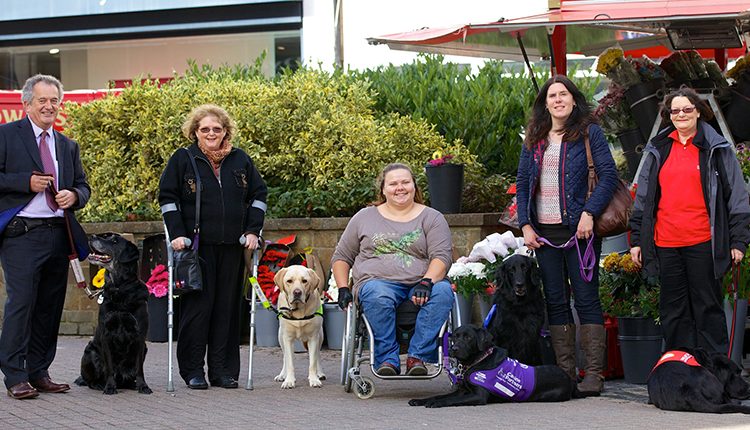 We are part of Assistance Dogs (UK), the umbrella organisation for all those charities in the UK which have been accredited to train dogs to... read more
From our blog…
Nicki has Cauda equine syndrome and essential termor and was partnered with Liggy in November 2017. This is her story.… read more
Posted 5 months ago in the Our partnerships category