Apply for a canine partner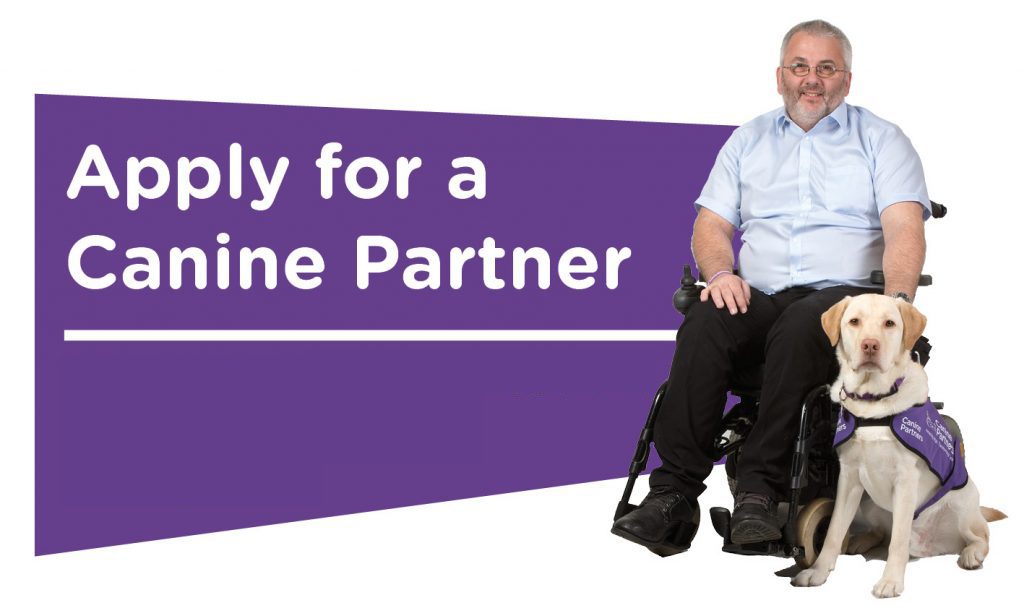 We train assistance dogs for adults with physical disabilities.
We are currently closed to new applications but to find out if you would be eligible to apply when we re-open, please see our Eligibility Criteria and more information below.
We are currently closed to new applications
Thank you for your interest in applying for a canine partner.
To manage demand for our services and the time that applicants are on our waiting list, we are currently closed to new applications.
As an ADUK charity we are committed to prioritising returning partnerships who have previously had a canine partner, to enable them to continue to maintain their independence and retain the benefit that their previous dog has given them. At present, we are therefore focussed on working with those who are already assessed and on our waiting list, and our returning partnerships, whose canine partner dogs are no longer working.
Our waiting list remains under regular review and will be kept up to date.
Last reviewed November 2023
Re-opening dates and how to apply
We will be keeping this page updated with details about when and where we will be re-opening to new applications in the future. In the meantime, please find some useful information below about the application process to prepare for when we do re-open.
The information you will need to provide and how to make a first stage application for a canine partner will appear on this page at least 4 weeks prior to the next opening date. This is to ensure that you have enough time to check your eligibility and prepare for making your first stage application.
Due to such high demand, upon receiving all first stage applications, a set number of these applications will then be automatically and impartially selected by a computer programme, to go through to second stage assessment. This approach enables all potential applicants a fair chance to apply, whilst enabling us to best manage our wait times for those who do go on to join our waiting list.
NOTE: Any applications received outside of the opening times will not be considered.
Understanding the application process
1) Eligibility Criteria
Check your eligibility to apply.

Please note: All eligible applications received within our opening times will be considered regardless of race, sex or religion.
2) Applicant Guide
All you need to know about the process.

After reading the above information, if you have any specific enquiries or questions about applying for a canine partner, please contact us on: applicationsenquiries@caninepartners.org.uk or call:  01730 716042.
Thank you for your patience while we aim to come back to you as soon as possible.
Is an assistance dog not what you are looking for? If you are looking for a dog who can provide a positive impact through their companionship, rehoming a pet dog could be more suited to your needs.
If so, we rehome a small number of dogs who are not suited to being an assistance dog due to health conditions or training needs. This means we need to consider their wellbeing and they may require a different lifestyle, such as providing companionship as a pet dog. We consider applications from all backgrounds, including homes where a family member may have a disability, providing the main criteria is met. If this is something that would interest you, please visit our Rehoming page for more information.
Our amazing dogs
Find out more about what our amazing dogs can do.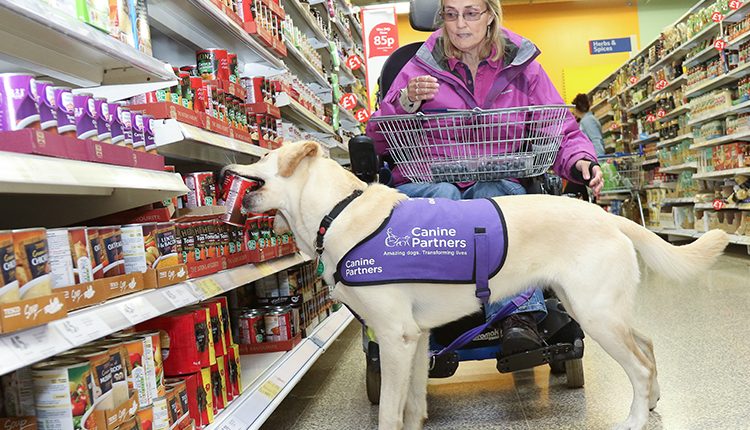 Our canine partners are trained to deal with all types of situations, from everyday chores to emergencies. ... read more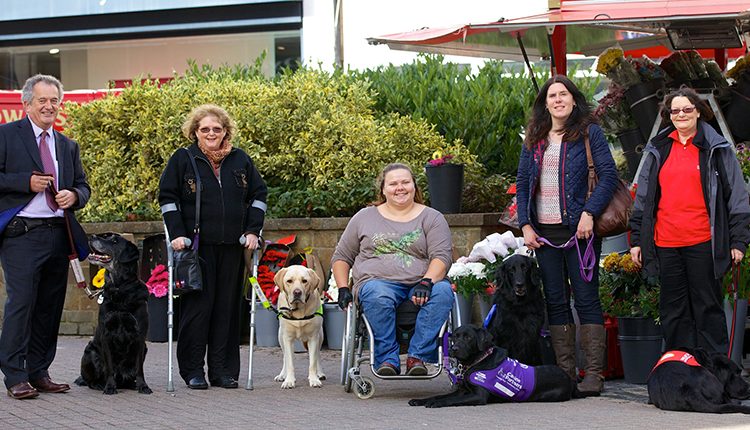 We are part of Assistance Dogs (UK), the umbrella organisation for all those charities in the UK which have been accredited to train dogs to... read more
From our blog…
My name is Wren and I'm partnered with seven-year-old Golden Retriever, Darcey – I'm 31 years old and I live in Hampshire. Since I was a child, I've struggled with health problems, but I didn't become disabled until later in life. In 2012, I had a bout of glandular fever. Following on from that I … read more
Posted 7 days ago in the Our partnerships category