Apply for a canine partner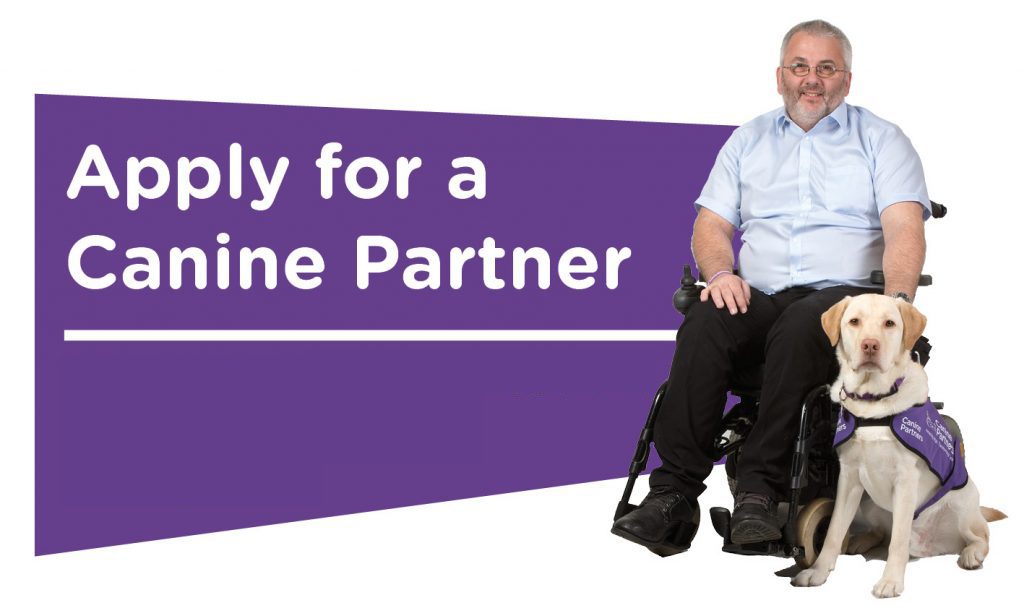 We train assistance dogs for adults with physical disabilities.
We are currently closed to new applications but to find out if you would be eligible to apply when we re-open, please see our Eligibility Criteria and more information below.
We are currently closed to new applications
Thank you for your interest in applying for a canine partner.
The Covid-19 pandemic has had a significant impact on our ability to create new partnerships, alongside limiting the number of puppies and dogs in our training programme and resulting in fewer fully trained dogs ready to partner in 2022. Our Breeding and Training teams are working hard this year to increase the number of puppies and dogs entering and progressing through our two year training programme so that we are able to create more life-changing partnerships in the future.
We are currently focusing on managing our applicants' waiting times and meeting our commitments as an ADUK charity. We are currently working with those who are already assessed and on our waiting list, and with our returning partnerships, whose canine partner dogs are no longer working. We are closely reviewing the situation and will look to open to new applicants at the earliest opportunity. Please do continue to check this page for further updates.
Re-opening dates
We will update this page 4 weeks before re-opening, with all the details you will need to help you submit a first stage application, including the application open dates, locations, and information about the application process. Please do continue to regularly check here. In the meantime, please find some useful information below about the application process to prepare for when we do re-open.
To ensure a fair application process and to manage very high demand, when applications do reopen, a set number of first stage applications will be selected impartially by an automated computer programme, to go through to second stage assessment. This will enable us to best manage the wait times for those who do go on to join our waiting list.
If you wish to explore other assistance dog options, please visit the ADUK Members Webpage (https://www.assistancedogs.org.uk/members), where you will find details of other assistance dog charities who may also be able to support your needs.
Last updated August 2022
Information you need to provide
The information you will need to provide to make a first stage application for a canine partner will appear on this page prior to the next opening date. This is to ensure that you have enough time to check your eligibility and prepare for making your first stage application.
NOTE: Any applications received outside of the opening times will not be considered.
Understanding the application process
1) Eligibility Criteria
Check your eligibility to apply.

Please note: All eligible applications received within our opening times will be considered regardless of race, sex or religion.
2) Applicant Guide
All you need to know about the process.

After reading the above information, if you have any specific enquiries or questions about applying for a canine partner, please contact us on: applicationsenquiries@caninepartners.org.uk or call: 01530 225942 or 01730 716042.
Thank you for your patience while we aim to come back to you as soon as possible.
Our amazing dogs
Find out more about what our amazing dogs can do.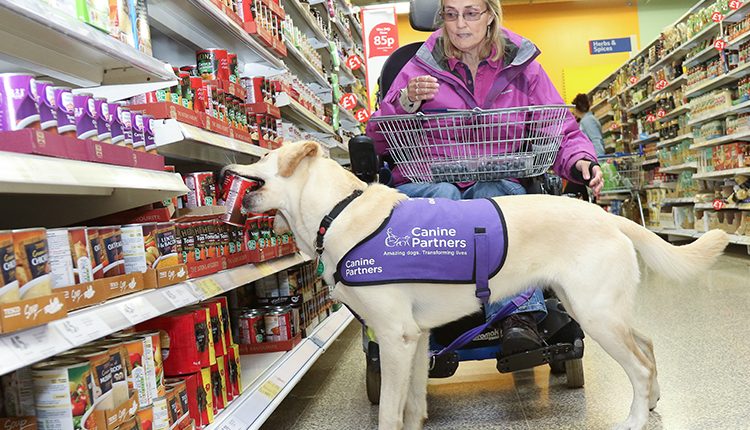 Our canine partners are trained to deal with all types of situations, from everyday chores to emergencies. ... read more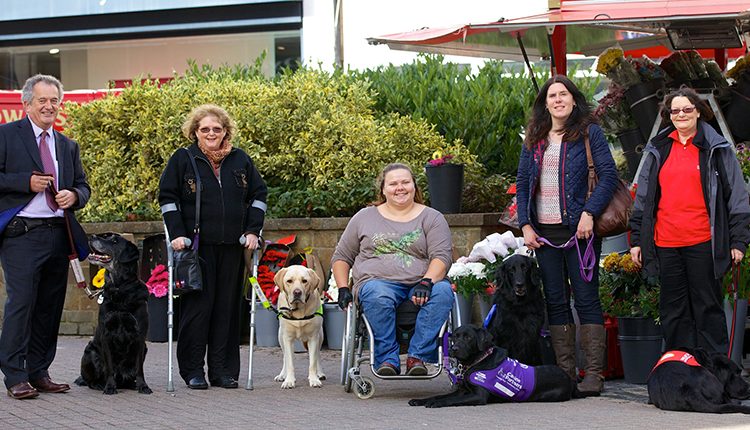 We are part of Assistance Dogs (UK), the umbrella organisation for all those charities in the UK which have been accredited to train dogs to... read more