Strategic priorities
Our strategic priorities for the next five years (2022 – 2026)
We want to continually ensure we are providing solutions that society needs and enable us to deliver greater impact in the longer term.
Our 5 year plan from 2022 to 2026 outlines how we will do this and what our main priorities will be.

Our vision and mission
Our vision and mission statements from 2022 onwards are aspirational and reflect the breadth to our activities.

Our 3 core strategic priorities

Our approach for 2022 and beyond
Across the 5 year plan from 2022, we will build up from our current lower based of puppies and dogs in training, grow the impact we have and evolve our services with a focus on the people that we support and who support us, and of course the dogs in our care.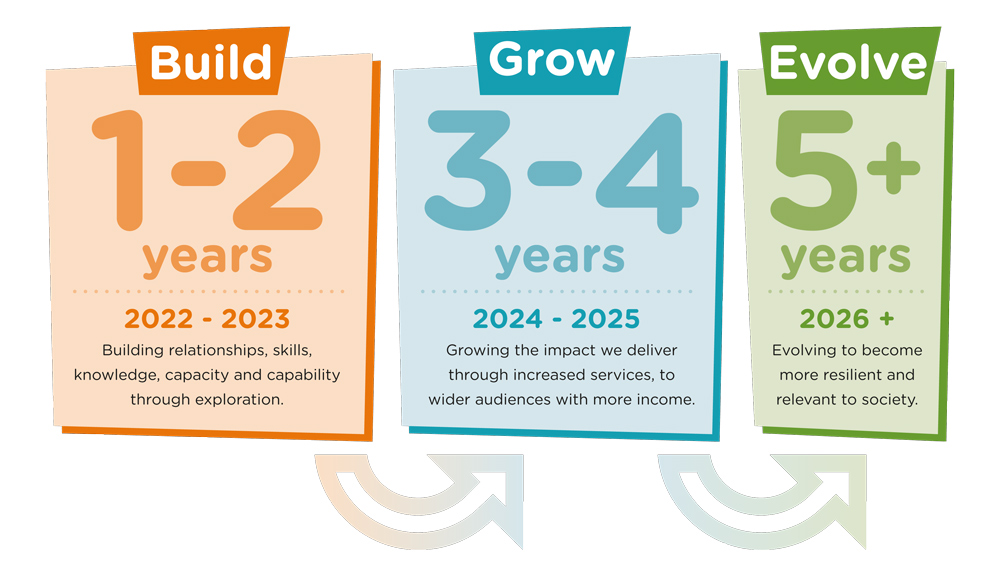 If you would like to find out more about our five year strategy, please email your usual key contact at Canine Partners or info@caninepartners.org.uk