Donate your professional skills
Whatever skills you have, there may be ways you can use them to help us with our work. In the past (and present!) we have used the help and advice of volunteers with a variety of different skillsets!
We even have volunteer gardeners who help us maintain our lovely grounds, where our partners spend time during their training course.
What is in it for you:
Offering your skills and time in this way helps us make the most effective use of our time. Sometimes we even learn new ways of working that help increase awareness of our work, and help with fundraising in the future.
Are you a professional filmmaker?
We are looking for a professional filmmaker to volunteer their time and skills to produce a film showcasing the amazing work our dogs can do. To view an example of the quality of film we need, please click here. You will need to be local to our National Training centre in Leicestershire and/or be able to travel to us.
We are unfortunately unable to pay for this opportunity, but full credit will of course be provided and the video will be promoted online and shown at talks across the country. If you are interested, please fill in the enquiry form below and we will be in touch.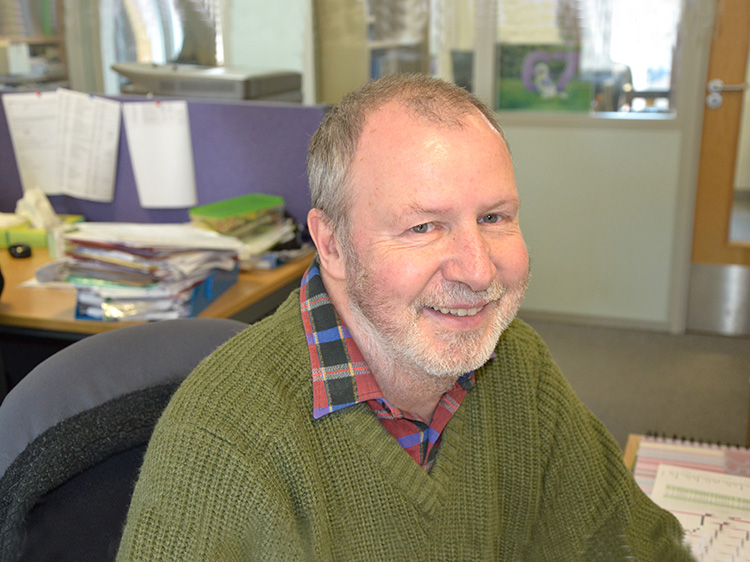 "I'm not sure when the term "Guru" was first used to describe what I do; I simply enjoy playing with spreadsheets and databases – and Canine Partners seemed willing to let me indulge myself free of charge! Being involved, albeit in a very small way, in helping to develop the technology that supports an organisation which regularly transforms people's lives is an amazing privilege. Working with an incredible team that dedicate themselves to such a worthwhile cause is really inspiring – and that's just the dogs. The staff are equally impressive, which helps to make a great working environment which I can heartily recommend. I've just discovered that the definition of Guru includes words like elder; weighty; and venerable – hmm I think I need a new job description!​"
Jim, volunteer database guru
Interested?
Register your interest or ask us a question.