Welcome to Canine Partners

Canine Partners is a registered charity that transforms the lives of people with physical disabilities by partnering them with assistance dogs.
Our amazing dogs bring a greater independence and quality of life to their partners, offering security, companionship, and practical help with everyday household tasks. These life-changing dogs provide psychological and social benefits including increased independence, confidence, social interaction and self-esteem.
Find out more about Our Impact
How do we train our dogs?
Our canine partners undertake a specialist two-year training programme, which begins from selection at seven to eight weeks old. They spend 12 to 14 months in puppy training with a volunteer, followed by four months' advanced training at one of our centres. At all stages training is fun and reward-based.

Support Us
Sponsor a puppy on its journey to become a life-changing assistance dog for a disabled person

Get your paws on our prizes – £10,000 up for grabs every week!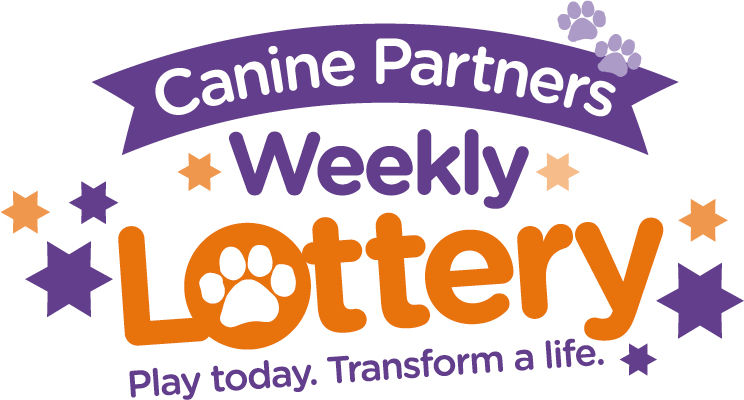 Fundraise
A corporate partnership with Canine Partners is a great way to motivate staff and make a difference to a cause you care about. We offer a variety of ways to get involved including fundraising activities, volunteering days and challenges which help you achieve your Corporate Social Responsibility goals and have fun along the way.
Giving a gift in memory of a loved one is a lasting and very special way to remember them.
Donations made to Canine Partners in this way are deeply appreciated. Taking the time to make such a thoughtful gift will enable us to train more of our very special dogs.
What's coming up?
Find out more about what's coming up at Canine Partners