Giving in memory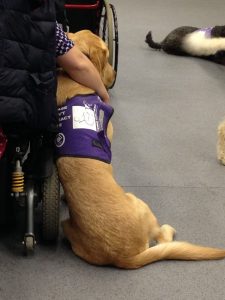 Giving a gift in memory is a lasting and very special way to remember a loved one. It honours their memory whilst supporting a cause that was important to them.
Donations made to Canine Partners in this way are deeply appreciated. Taking the time to make such a thoughtful gift will enable us to train more of our very special dogs to transform the lives of people with disabilities by giving them greater independence and a better quality of life.
Thank you so much for thinking of Canine Partners at such a difficult time. If you need any support or further information, please contact the in memory team on either 01730 716026 or email catharvey@caninepartners.org.uk
There are several ways you can make a donation in memory of your loved one.
Online donation form
Our donation form is a quick and easy way to make a special gift in your loved one's memory.
By post or phone
You can send a cheque, payable to Canine Partners, to:
Canine Partners
Mill Lane
Heyshott
West Sussex
GU29 0ED
Or make a donation over the phone where we accept credit or debit cards.
Please call 01730 716026 and ask to speak with our in memory team.
If you would like to Gift Aid your donation, please download an in in memory donation form.
Contact us
Register your interest or ask us a question