Canine Partners Live at Canary Wharf
Canary Wharf
Thursday 5 November 2020
We will be returning once again to Canada Place Shopping Mall in Canary Wharf on Thursday 5 November.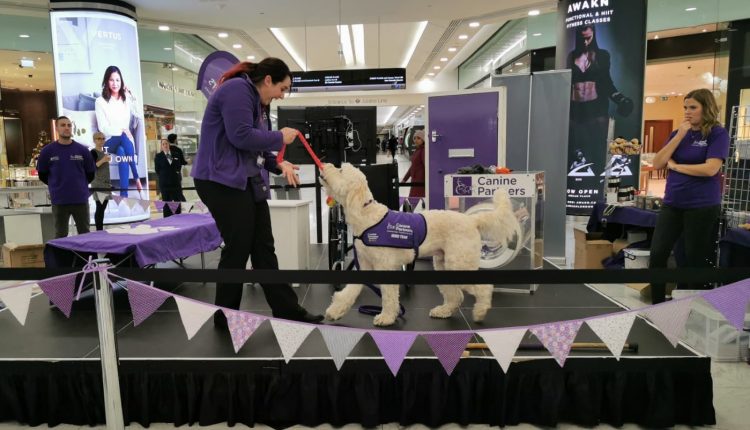 Come and meet a few of our amazing partnerships, and view demonstrations of the tasks our dogs can do for people with disabilities.
We will also have merchandise available on sale, and the chance to chat to our team who are happy to answer any questions about the work we do.
Date: Thursday 5 November
Location: Canada Place Shopping Mall, Canary Wharf, London E14 5EB
Time: 8am-7pm
Contact number: 01730 716022
Contact email: gemmat@caninepartners.org.uk