How Canine Partners supports people affected by Spinal Cord Injury
Canine Partners supports over 400 people living with physical disabilities across the UK, including over 16% of people affected by Spinal Cord Injury
Currently the second most frequent condition Canine Partners provides amazing assistance dogs to is people affected by Spinal Cord Injury. We are currently helping over 400 people living with physical disabilities across the UK, including over 71 people who have a Spinal Cord Injury.
How can a canine partner assistance dog help?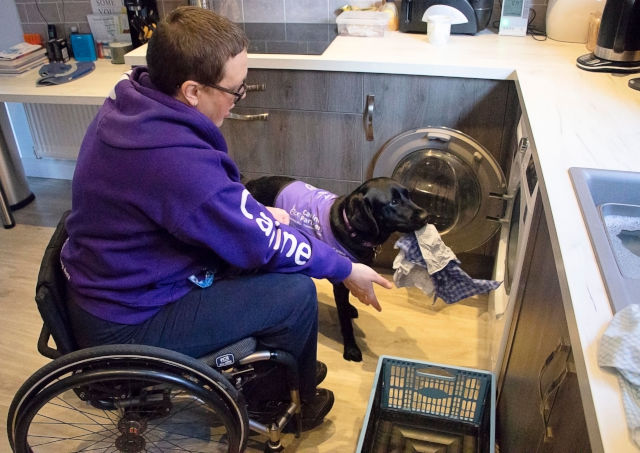 Our assistance dogs are trained to meet the needs of individuals with even the most complex physical disabilities. Our canine partner dogs are carefully matched to the applicants' needs and lifestyle, no matter how challenging. They are trained to help with everyday tasks such as picking up dropped items, undressing a person, and fetching help in an emergency. They can even help people to get undressed and remove a card from an ATM! All of which may be life-changing for a person living with a Spinal Cord Injury.
The impact we make – meet Nicki and canine partner Liggy



Nicki and canine partner Liggy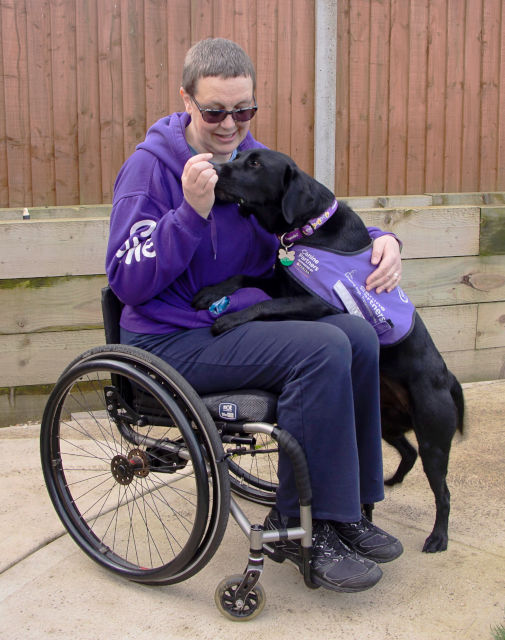 "My nerves were permanently damaged, and the base of my spine was, and still is very fragile. Walking, bending, twisting and lifting are all painful and very difficult. There are so many things that I did because I had to and they were hurting me, but now my canine partner Liggy does those things for me. As a result I have more energy, so I can do things that are enjoyable. I feel like I have a life again."
Would you, or someone you know benefit from a canine partner?
View our eligibility criteria and find out more about our applications process here.
Help transform lives of people living with Spinal Cord Injury
Canine Partners relies on voluntary support, donations and legacies to fund the creation of life-changing partnerships and enable us to continue supporting over 400 existing partnerships across the UK.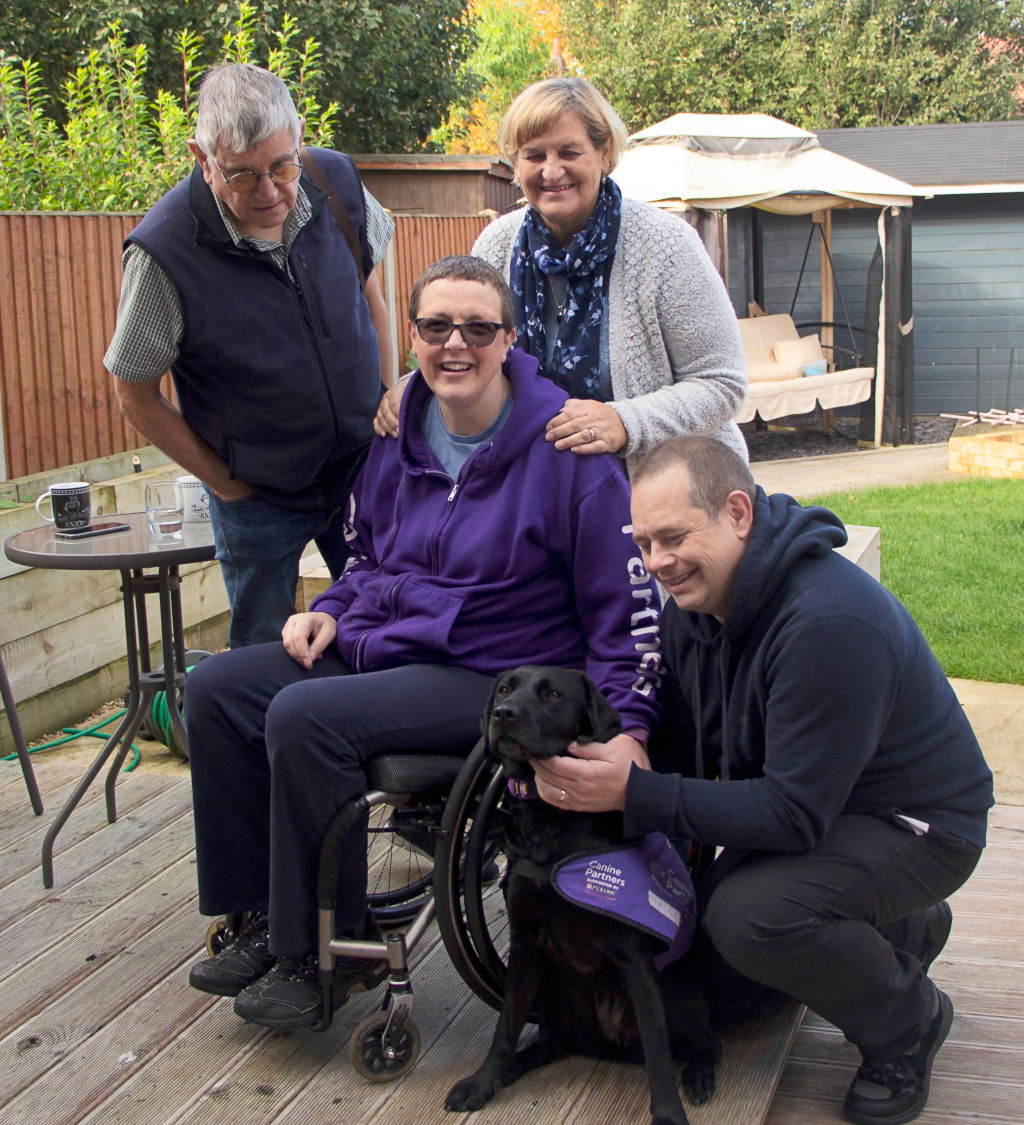 Any time or donations given to Canine Partners could help more people, like Nicki, be partnered with an amazing canine partner assistance dog. Each canine partner assistance dog transforms the lives of not only their human partner, but the lives of their family too, opening up possibilities of contributing to communities and wider society.
Could you make a donation and help Canine Partners to continue transforming lives? Your donation will help to make a difference to the lives of people living with physical disabilities across the UK.

What are the effects of a Spinal Cord Injury?*
Spinal Cord Injuries affect people both physically and emotionally.
The Backup Trust* website states that the spinal cord is responsible for communicating two way messages to and from the brain to all areas of the body – your muscles, organs and skin. A spinal cord injury occurs when the spinal cord is damaged through illness or injury. This interrupts the messages to and from the brain, leading to partial or full loss of movement in parts of your body.
Depression and anxiety are not uncommon in those affected by Spinal Cord Injury – both the individuals and their families – with many people feeling that the things most important to them in life may never be the same.
*This information is from backuptrust.org.uk