Platinum Business Club Membership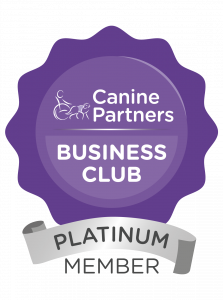 Platinum– Donations over £10,000.
A dedicated account manager
Use of our Platinum Level Business Club logo for your website and promotional materials
Placement of your company logo on a dedicated section of our website together with a brief bio on your company
Trophy to show support for Canine Partners at Platinum Level
Opportunity to sponsor a Canine Partners puppy-in-training and receive updates on their progress throughout their two-year training programme
Up to five posts on our social media channels per year, plus mentions in our e-newsletter and blogs on our website celebrating your fundraising achievements (up to 3 per annum)
Opportunities to advertise in our publications at competitive rates
Up to four Corporate Volunteering Days at our Training Centre*
Up to four accompanied visits for a behind-the-scenes tour of our Training Centre, including two dog demonstrations and a talk from one of our beneficiaries
An annual visit to your offices from one of our 'meet and greet' dogs
15% off daily rate of £185 for meeting space (max 7hrs) or £28 per hour at our Training Centre near Loughborough. We can also supply catering at competitive rates
Early-bird notifications and invitations to our high-profile events such as luncheons, dinners and exclusive talks
Charity-branded fundraising materials
Opportunities to network with other Business Club members
*We would be grateful if you could make a voluntary minimum donation of £500 per Corporate Volunteering Day to help with the purchasing of equipment, materials and to cover our staffing costs in the planning and support of your volunteering day.
We are proud to receive the support of the following Corporate Partners at Platinum Level:-

Purina Petcare have been a valued supporter of Canine Partners for over 20 years, providing vital funds to our core areas of work, sponsoring dogs and events, providing discounted pet food and pet care products, expert advice, staff volunteering and undertaking fundraising challenge events.
Purina have also assisted us with our aftercare service which includes the provision of regular home visits to ensure the bond continues to grow between our clients and their dogs. We carry out regular health checks on the dogs and encourage ongoing training sessions to teach new skills when required.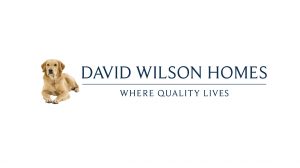 David Wilson Homes, the quality housebuilder, is a strategic partner, bringing vital funds, specialist expertise and volunteering time to support our Midlands Training Centre. The company's commitment to the charity is deep and ongoing, contributing over £250,000 to support our vital work.
Over the years they have sponsored four assistance dogs, helped with the building of the state of the art kennels at our Training Centre, participated in corporate volunteering days and assisted with the landscaping at our Training Centre to create more accessible areas for wheelchair users. In 2022 they were the headline sponsors of our annual Midlands Carol Service.
One of the most recent projects David Wilson Homes has helped to fund is the construction of a new wheelchair accessible path at our Training Centre. With the help of one of its contractors, M & J Evans Construction, the developer has created a circular trail around our open fields to allow clients to exercise and bond with their canine partner. David Wilson Homes in 2023 are also undertaking the renovation of our two bungalows at the MTC into bespoke staff accommodation and extra office space.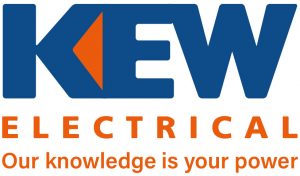 Established in 1996 by Managing Director Geoff Kerly, KEW Electrical is a Brighton-based electrical wholesaler with 26 branches, covering the south of England and Northern Ireland via Belfast.
Kew Electrical have supported Canine Partners since 2007 raising an incredible £62,000 in donations to date and sponsoring over ten puppies through training, including their latest dog named Kew.
The main fundraising they undertake for Canine Partners is by holding annual golf days with their employees, suppliers and customers across the UK.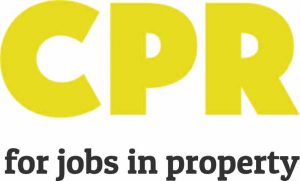 Founder and CEO Barry Collins launched Collins Property Recruitment in 2015 and has developed a market leading property recruitment consultancy, specialising in placing candidates and building teams to help people and businesses thrive in a continually changing market.
We were delighted to receive a visit to our National Training Centre from Barry Collins, CEO of Collins Property Recruitment, who raised an incredible £16,240.25 from the company's annual five-a-side football tournament in London. The money raised will go towards supporting their sponsored dog in training, Howard, and Jeffrey, who is in a partnership with someone with a disability. Barry was able to watch a dog demonstration which highlighted the amazing task work our assistance dogs can undertake; as well as hearing from someone who benefits from a canine partner assistance dog. Thank you to Barry and all his team at CPR, headline sponsors C C Land, event partners LonRes and PrimeResi and all the estate agents that played in the tournament and raised this incredible sum of money.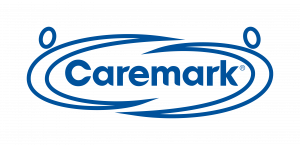 Caremark is a home care company with excellent standards, excellent people and excellent success stories. They provide care in the home for people from all walks of life, enabling them to stay in their own home and community.
The Corporate Sponsorship Agreement with Canine Partners, entered in 2022,  is a first of its kind in the home care sector in that the charity's objectives are the same as the sponsor – helping people to remain at home with independence and a greater quality of life.
Providing an annual donation towards our work, Caremark sponsor one of our assistance dogs in training called Fudge and employees across their UK franchises undertake different types of fundraising activities. Most recently an employee rode the Ford Ride London 100 raising an incredible £1050 including gift aid for Canine Partners. Other amazing fundraising initiatives have included Carebark which invited dog owners across the UK to submit photographs of their pets and for every photo received, Caremark donated £1 to Canine Partners.
We are delighted to have entered into a long-term partnership with Caremark Ltd and as well as receiving donations for our work, the sharing of ideas to provide the best levels of service to people with disabilities will greatly benefit the work of both organisations.
I am extremely excited about this partnership with Canine Partners.  Their values are completely aligned with ours and we are very proud to be supporting a charity that helps people in the same way as ourselves.   Through our provision of home care, we change thousands of people's lives for the better.  With our monetary donations to Canine Partners we are enabling people in need to lead better, more fulfilling, confident and happy lives.
The partnerships between dog and person are really quite remarkable; they are life-changing.  It is with great pleasure that we associate our brand name with theirs. – David Glover, Caremark's Joint CEO 

Pets Corner, the world's only carbon-neutral pet retailer, have supported Canine Partners for an incredible 12 years. This family-run, since 1968, ethical pet retailer help us in so many ways, including publicising our work in-store, collecting public donations at their in-store counters, staff undertaking fundraising activities across the UK and sponsoring our events. In 2022 and 2023 Pets Corner are the headline sponsors of our Arundel Carol Service. They are also one of our pledgers for our Big Give Campaign in 2023 and they help support us with the costs associated with the publication of our Lets Go Magazine.
When visiting a Pets Corner store look out for The Great & Small Leaping Petey Toy where for every sale 10% is donated to Canine Partners. This toy is named after Pets Corner's sponsored Canine Partner Dog Petey. They also donate 10p from every sale of their in-store Eco Bags.
For further information on Pets Corner please click here