How Canine Partners supports people with Multiple Sclerosis
Canine Partners supports upwards of 430 people living with a physical disability across the UK, with over 19% of these having MS.
Multiple Sclerosis (MS) is currently the most frequent condition of the people Canine Partners provides amazing assistance dogs to. The charity is currently helping over 430 people living with physical disabilities across the UK, including over 80 people who have MS.
How can a canine partner assistance dog help?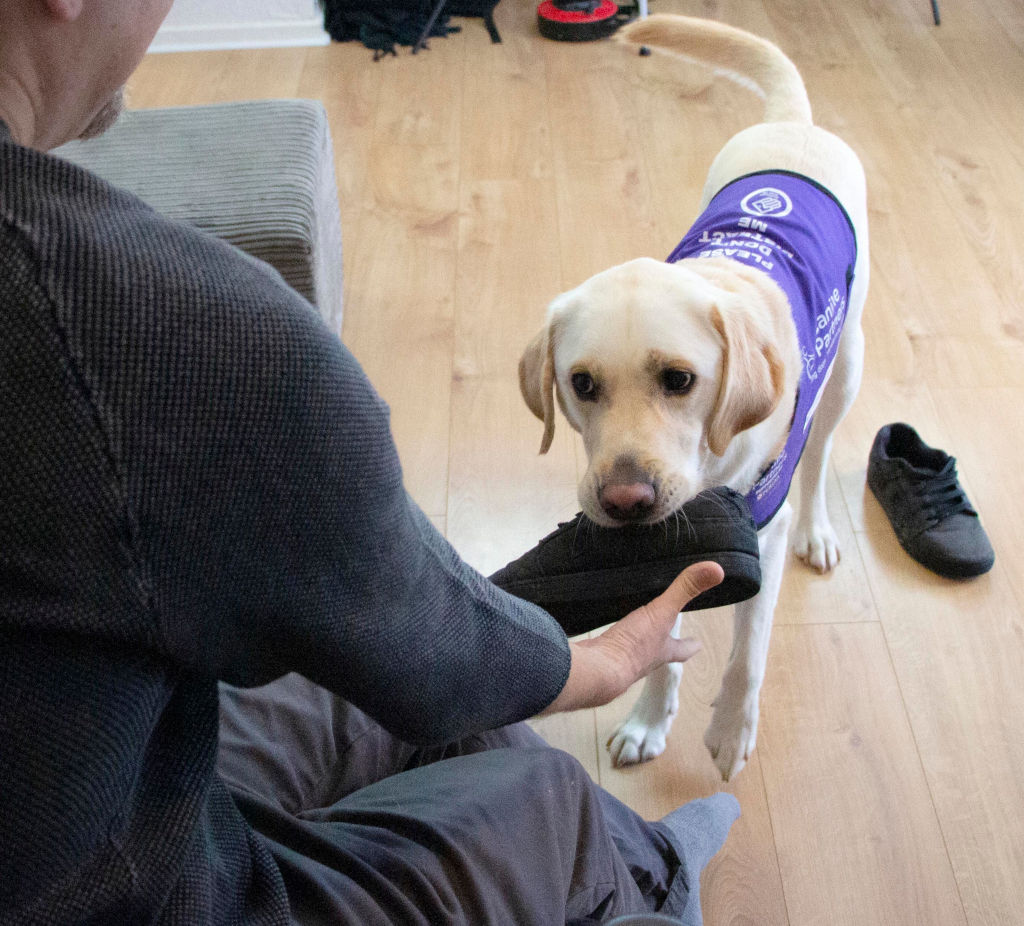 Our assistance dogs are trained to meet the needs of individuals with even the most complex physical disabilities.
Canine partners are carefully matched to the applicants' needs and lifestyle, no matter how challenging. They are trained to help with everyday tasks such as opening and closing doors, unloading the washing machine, picking up dropped items, pressing buttons and switches and fetching help in an emergency. They can even help people to get undressed and remove a card from an ATM! All of which may be life-changing for a person living with MS.

Sean and canine partner Lucas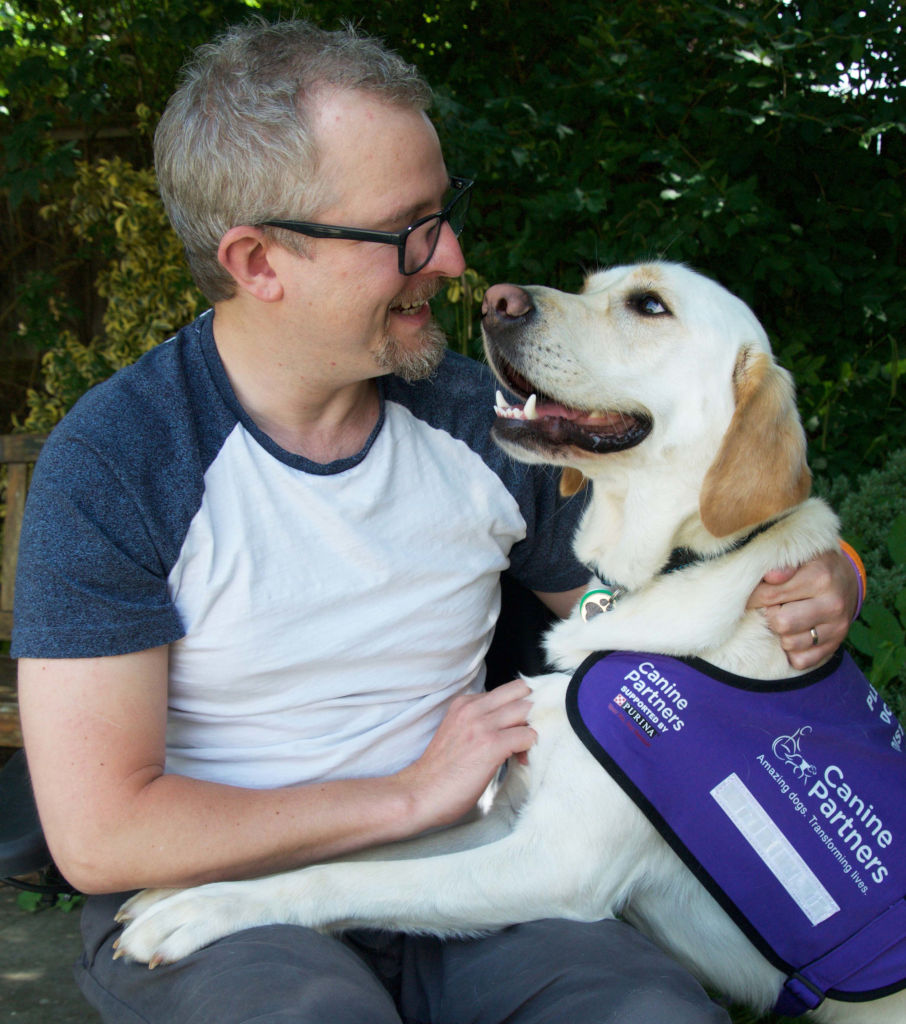 "I was very reliant on others which made me feel so frustrated and humiliated. He can help with the little things I used to struggle with, like simply picking up a spoon I've dropped. When I go out or I am at home by myself, Lucas is a reassurance for my family that I am not alone. I feel more independent and less incapable now that I have Lucas."
Find out more about how a canine partner can help in this video
To find out more about our Applications Process, please visit this page.
Donate to help transform lives of people living with MS
Canine Partners relies on donations and legacies to fund the creation of our life-changing partnerships and enable us to continue supporting over 430 existing partnerships across the UK.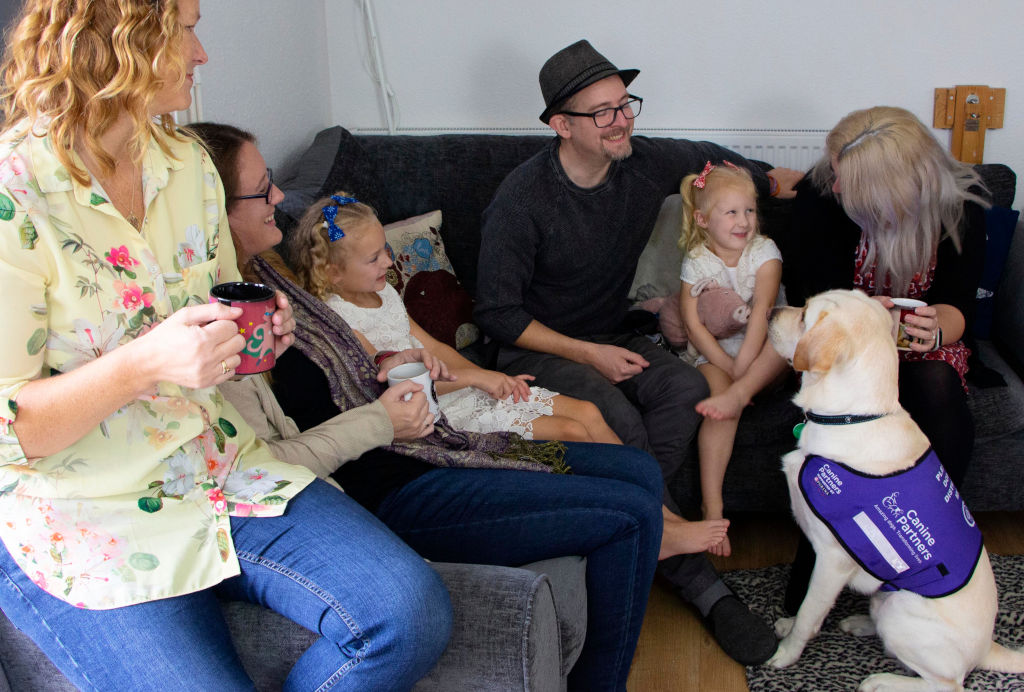 Any donation made to Canine Partners could help more people, like Sean, be partnered with an amazing canine partner assistance dog. Each canine partner assistance dog transforms the lives of not only their human partner, but the lives of their family too.
Donate today to help Canine Partners train more amazing dogs and transform lives. Your donation will help to make a difference to the lives of people living with physical disabilities across the UK. Please visit caninepartners.org.uk/donate to make a donation.

What is MS?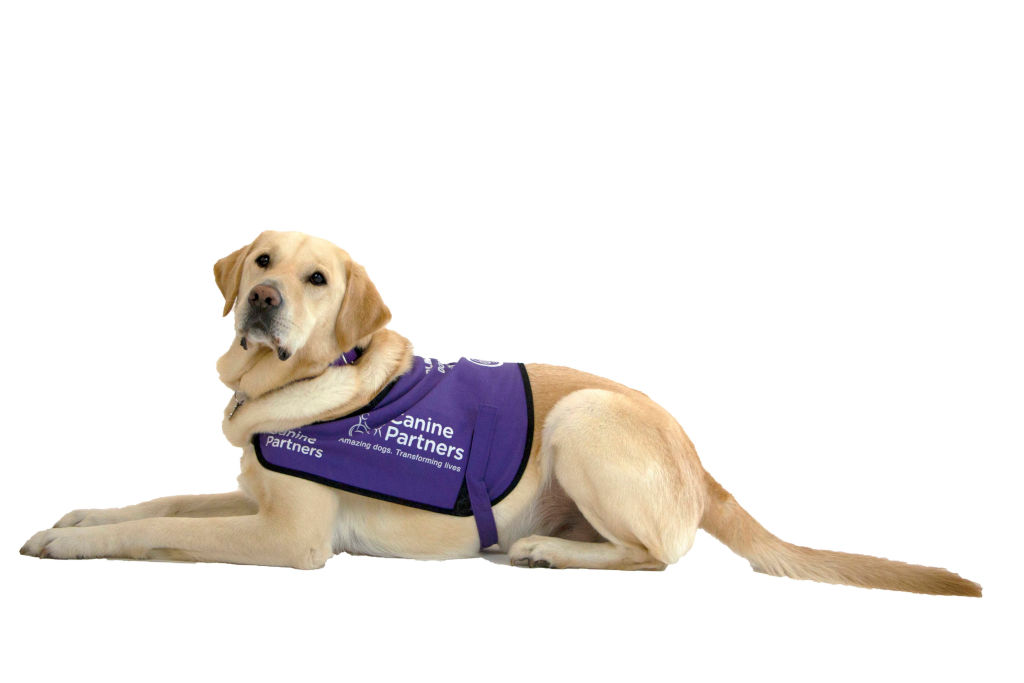 MS is a condition that affects your brain and spinal cord. In MS, the coating that protects your nerves (myelin) is damaged. This causes a range of symptoms like blurred vision and problems with how we move think and feel.
The MS Society* estimates that there are over 130,000 people with MS in the UK, and that nearly 7,000 people are newly diagnosed each year. This means that around one in every 500 people in the UK has MS, and that each week, 130 people are diagnosed with MS. Many of those people would benefit from a canine partner assistance dog.
*The information above is from mssociety.org.uk