Is this volunteering role right for me?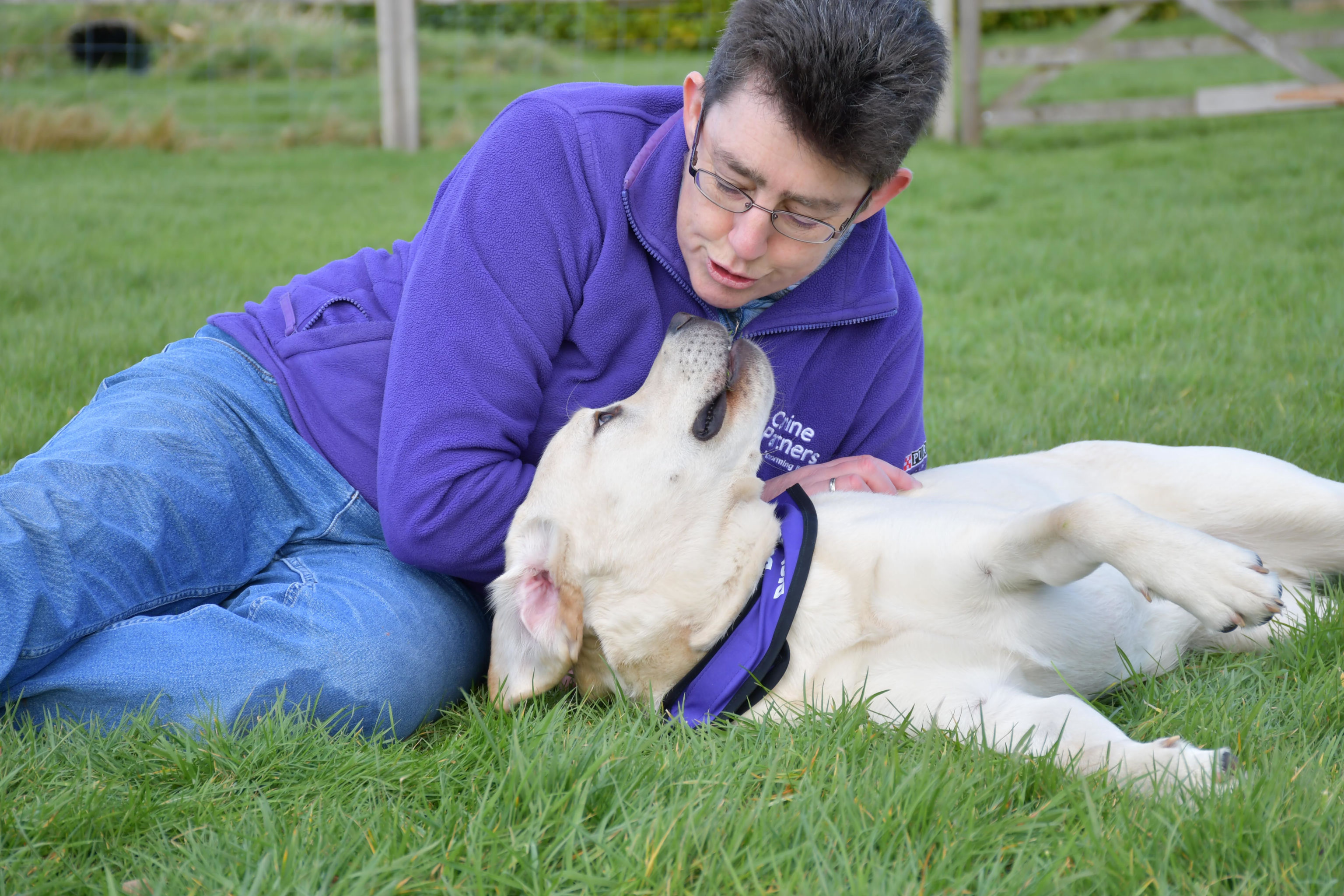 As a Puppy Parent volunteer, you will look after one of our puppies in your own home.
Placed with you aged about 8 weeks, the puppy lives with you for around 14-16 months.
You will need to be able to offer time to dedicate to the training and care of the puppy while placed with you.
The primary Puppy Parent volunteer in the household must be aged over 18, with the stamina and ability to manage an active puppy/dog.
Your home will need to meet the needs of the puppy, to be safe, secure and have an outdoor space for toileting (preferably gravel or paved).
You will need access to your own transport to travel to classes, training locations on a regular basis, and to meet other Puppy Parent volunteers, should you wish to!
You will need to be available for home visits, virtual online training, able to attend training at our puppy classes and committed to following Canine Partners' training methods, following the advice and support of our expert trainers.
No previous dog ownership experience is required but you must meet our criteria to be considered.
If you are a dog owner, you can have up to two pet dogs of a suitable temperament. They will be assessed as part of your home assessment. They must be over 18 months of age.
You will need to be at home for most of the day, and live within 45 minutes of the locations below:
England
Scotland
Back to/more about being a Puppy Parent volunteer.