Teen raises over £2,400 for Canine Partners
Posted 10 months ago in the A big thank you, Volunteers and fundraisers categories
13-year-old Maddie has raised over £2,400 for Canine Partners so far by selling cookies, busking, and spending a week in a wheelchair.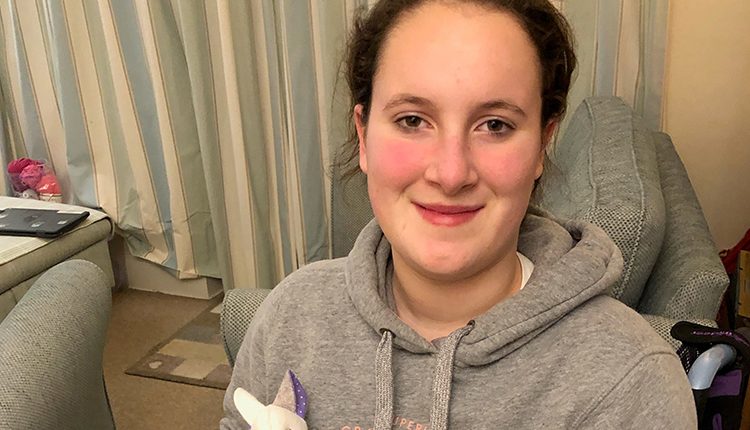 Maddie has been fundraising for Canine Partners over the last two years and is aiming to raise £5,000 for the charity in total.
Inspired by her family becoming Puppy Parent volunteers in 2019, Maddie decided to raise vital funds for the charity to go towards the training of a puppy.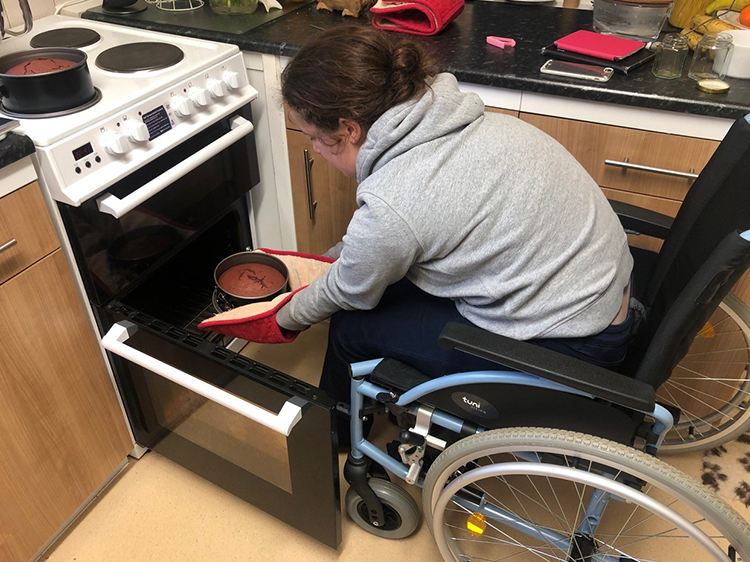 Maddie's fundraising efforts so far have included a variety of things, from making and selling cookies and dog biscuits, to her sisters, Liv and Boo, going busking at Christmas. She has also made and sold jewellery and dog toys, and held a teddy sale.
When speaking about her fundraising, Maddie said "I have spent a week in a wheelchair by myself. This was a big challenge because I am able bodied and like to be quite sporty. I thought it would be a great way to understand some of the challenges of being a wheelchair user."
Maddie's mum, Kate, shared the wheelchair challenge on social media to raise awareness of Maddie's fundraising.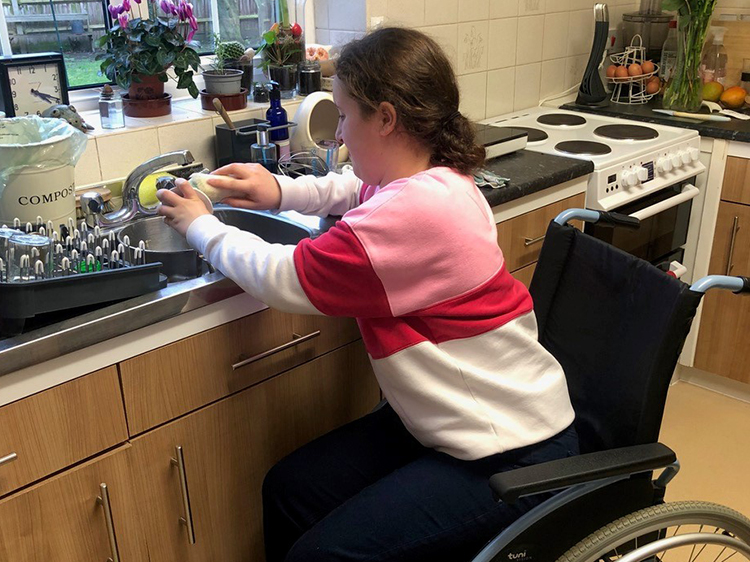 Speaking of Maddie's challenge, Kate said "We took our daily exercise in a park in Bedford. It certainly showed us that getting around can be very hard work, Maddie needed a lot of help by us pushing her. Maddie's general confidence and positivity has grown over the week too. It's been great to watch!"
Looking forward, Maddie is planning to do more fundraising and 'won't stop' until she reaches her target of £5,000. We can't wait to see what Maddie does next!
Could you fundraise for Canine Partners, like Maddie? To find out more and get inspired, please visit: caninepartners.org.uk/fundraising
Help transform more lives