Fund the next generation of life-changing assistance dogs
The need for our assistance dogs is increasing every day.
The pandemic disrupted our activities for many months. Our waiting list is under pressure and more puppies than ever are urgently needed to start their specialist training with us.

Donate today to help to start the next generation of incredible assistance dogs on their journey to change someone's life forever.   
We have a small in-house breeding programme and with your help, we can build our family of canine partner mums and increase the number of puppies in our programme.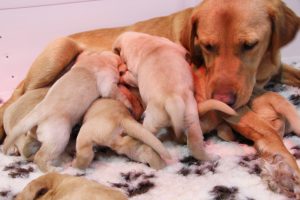 Developing a larger breeding programme will:
Ensure our puppies are healthy and happy
Reduce the anxious waiting time for someone waiting to be placed with one of these incredible dogs
Increase the number of life-changing partnerships we create
You can help more disabled people to have the companionship, support and the confidence they deserve. Thank you