Fit for 30 Challenge Registration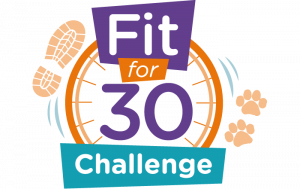 Thank you for your interest in taking part in the Fit for 30 challenge.
Your support will make a huge difference to our work and will help us continue training our amazing dogs for years to come.
We need to collect a few details about you so we can contact you about your challenge and once complete, you will be sent an email with all of the information you need.