How Canine Partners supports people with Ehlers Danlos Syndrome
Canine Partners supports over 400 disabled people across the UK, including over 30 who have Ehlers Danlos Syndrome. 
Ehlers Danlos Syndromes (EDS) are a group of thirteen individual genetic conditions affecting the body's connective tissue. People with EDS tend to experience a broad range of symptoms, including long-term pain, chronic fatigue, dizziness, dislocations and digestive disorders.*
How can a canine partner assistance dog help?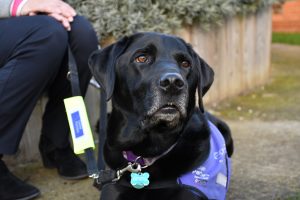 Our assistance dogs are trained to meet the needs of individuals with even the most complex physical disabilities. Our canine partner dogs are carefully matched to the applicants' needs and lifestyle, no matter how challenging. They are trained to help with everyday tasks such as picking up dropped items, undressing a person, and fetching help in an emergency. They can even help people to get undressed and remove a card from an ATM! All of which may be life-changing for someone who has EDS.
The impact we make – meet Fiona and canine partner Verlin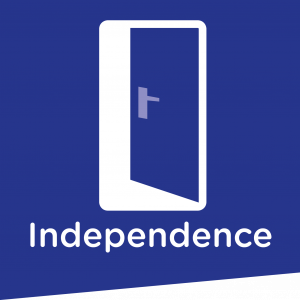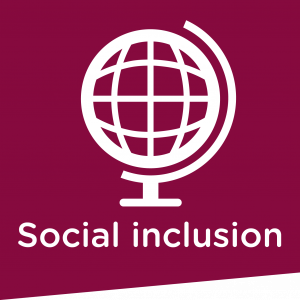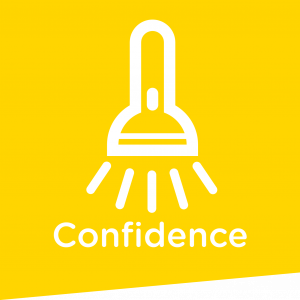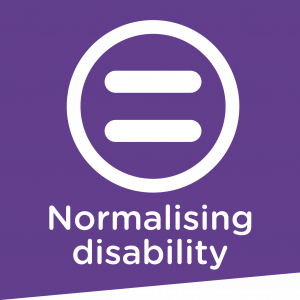 Fiona and canine partner Verlin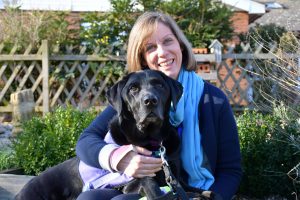 "All the walls and everything had been coming in, and the whole world had just been shrinking with a huge darkness. But this happy, giddy dog full of absolute love pushed every single wall and every black cloud away. He just opened everything back out for me. It wasn't just the obvious things like picking up items I dropped or opening doors. It was all the things I didn't expect, like the confidence that came back to me and the ability for me to see a future."
Find out more about how a canine partner can help in this video
Would you, or someone you know benefit from a canine partner?
View our eligibility criteria and find out more about our application process here.
Help transform lives of people living with Ehlers Danlos Syndrome
Canine Partners relies on voluntary support, donations and legacies to fund the creation of life-changing partnerships that enable us to continue supporting over 400 existing partnerships across the UK.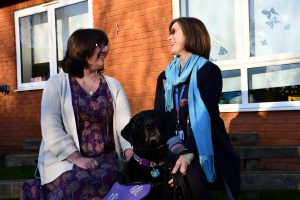 Any time or donations given to Canine Partners could help more people, like Fiona, be partnered with an amazing canine partner assistance dog. Each canine partner assistance dog transforms the lives of not only their human partner, but the lives of their family too, opening up possibilities of contributing to communities and wider society.
Could you make a donation and help Canine Partners to continue transforming lives? Your donation will help to make a difference to the lives of people living with physical disabilities across the UK.
What are the effects of Ehlers Danlos Syndrome?*
In EDS, a gene mutation causes a certain kind of connective tissue – the kind will depend on the type of EDS but usually a form of collagen – to be fragile and stretchy. This stretchiness can sometimes be seen in the skin of someone with EDS; individuals with the condition may also be able to extend their joints further than is usual – this is known as being hypermobile, bendy or double-jointed. As collagen is present throughout the body, people with EDS tend to experience a broad range of symptoms, most of them less visible than the skin and joint differences. These are complex syndromes affecting many systems of the body at once, despite this EDS is often an invisible disability.
*This information is from ehlers-danlos.org