Teenage Junior Golf Captain Ewan raises £1,451 for Canine Partners
Posted 4 months ago in the A big thank you category
18 year old Ewan arranged a Charity Golf Day at Chelsfield Lakes, to raise vital funds for Canine Partners.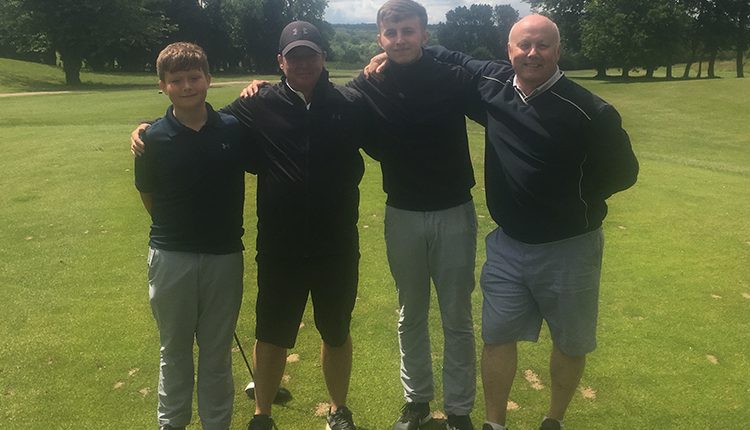 As Junior Captain for 2019, Ewan was given the task of choosing a charity to support on the annual Charity Golf Day at Chelsford Lakes, which was held on Saturday 15 June 2019. We are very grateful that he picked Canine Partners as the chosen charity for the event.
The day consisted of 9 hole competition in the morning, followed by an 18 hole competition during the afternoon, rounded off with a BBQ.  The juniors partnered with an adult member of their family, with competitions during the day including: 'Beat the Pro', Straightest Drive, Longest Drive and nearest the Pin.
A raffle was drawn  at the end of the day along with the presentation of the awards, bringing the total amount raised to a fantastic £1,451.29.
Ewan explains why he has chosen to fundraise for Canine Partners:
"I first heard about the charity from my grandmother as it is one of her favourite charities to support, and I don't feel that it receives the same level of publicity as other 'support dog' charities.
Support dogs can make such a difference to a person with a disability – providing practical assistance and help as well as companionship. I have learnt that it costs a considerable amount of money to train a dog and support a Partnership."
Fundraise for Canine Partners
Fancy fundraising for Canine Partners? There are so many ways you can have fun and raise money as well.  Visit our Fundraising page for inspiration.
Help transform more lives