Sargeant Partnership choose us as their Charity of the Year!
Posted 1 year ago in the A big thank you, Corporate supporters categories
We are pleased to announce that chartered accountants Sargeant Partnership have chosen us as their Charity of the Year.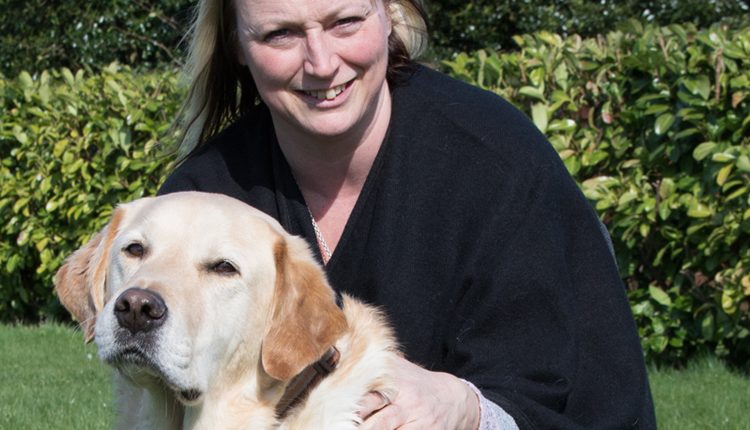 Kent based chartered accountants Sargeant Partnership have chosen Canine Partners as their Charity of the Year.
We are delighted that Sargeant Partnership have decided to fundraise for Canine Partners as their Charity of the Year for 2017. One of the firm's partners, Elaine Beal, first became aware of Canine Partners after watching a documentary about one of our partnerships many years ago.
Elaine has also seen our stall at Crufts on multiple occasions, and became more connected with the charity through a Facebook friend, Jackie Kennedy who is partnered with Kingston.
Sargeant Partnership decided they wanted to do something to give back to the community, and so Canine Partners was at the front of Elaine's mind. She said:
"I have done charity fundraising for a number of years and believe that people like to see an end result to their effort, and work better if raising funds for something tangible they can see. I have seen the benefit Jackie has had through being partnered with Kingston so I made enquiries about how much it would be to fund a dog."
After finding out that sponsoring a dog through the training and aftercare once matched with a partner is £20,000, Elaine posed this to the other partners at the firm and it was agreed without hesitation.
"The staff and partners have all totally embraced this project and are behind it 100%".
To raise the required funds, Sargeant Partnership have a number of fundraising activities planned including monthly raffles and £5 lotteries, a tuck shop at their office, bake sales and many more. Their first bake sale is planned for April with a quiz night then planned for May. Following from there, a 3 mile sponsored walk will take place in June. If all of this wasn't enough, they are also planning an online photo competition, summer ball and Carol singing near to Christmas.
Staff at the accountancy firm are all getting behind the fundraising effort, with many of them taking on their own challenges to add to the total.
A big thank you, and good luck to all of the staff and partners. We look forward to seeing how much you raise!
To donate to Sargeant Partnership's fundraising, visit their JustGiving page.
Would you like to nominate Canine Partners as your Charity of the Year?
We would be thrilled if your company chose us as your Charity of the Year! You will receive plenty of support from us including but not restricted to opportunities to meet our amazing dogs, event assistance and PR support. Find out more about how to nominate us.
Help transform more lives