Hero – written by Mrs Christine Lewis
Posted 4 months ago in the Volunteers and fundraisers category
Inspired by her daughter-in-law Alison's volunteer Fostering role at Canine Partners, Mrs Christine Lewis wrote this article for her local Parkinson's group newsletter.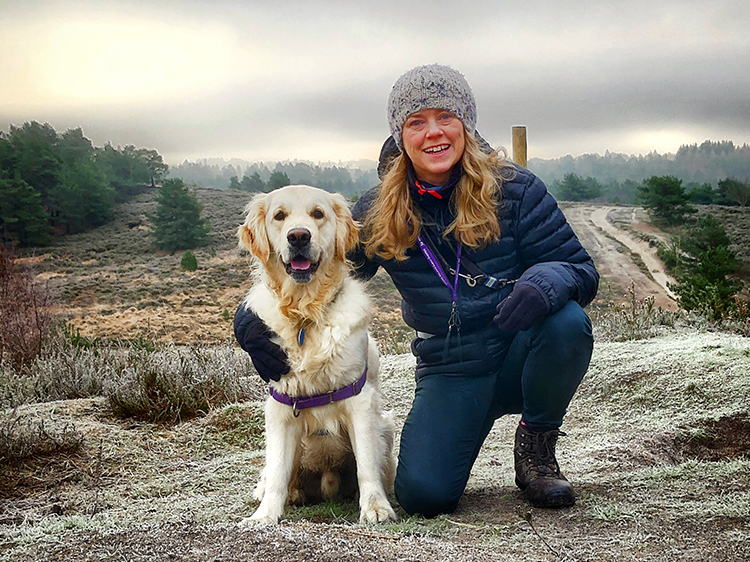 Hero – written by Mrs Christine Lewis
The lovely picture of Alan and his dog, Hamlin, on page 4 of The Parkinson's UK Winter magazine, made me think that the Lichfield Group of Parkinson's UK might be interested to know about Hero, a Golden Retriever. A little bit of background first: a couple of years ago, one of our super daughters-in-law decided to "foster" Canine Partners dogs at weekends and bank holidays. Canine Partners is a charity that transforms the lives of people with physical disabilities by partnering them with assistance dogs. When the dogs are around 14 to 16 months old, they start their advanced training at one of the charity's Training Centres. During this time, the assistance dogs work hard during the week but at weekends they need to have a bit of a rest in a home environment, and so they are "fostered" by volunteers.
We had the pleasure of meeting my daughter-in-law's family's first foster dog, Clovis, at Christmas 2018. He was followed by Walshy, Lupin and Teagan, all of whom were characterful and amazing companions.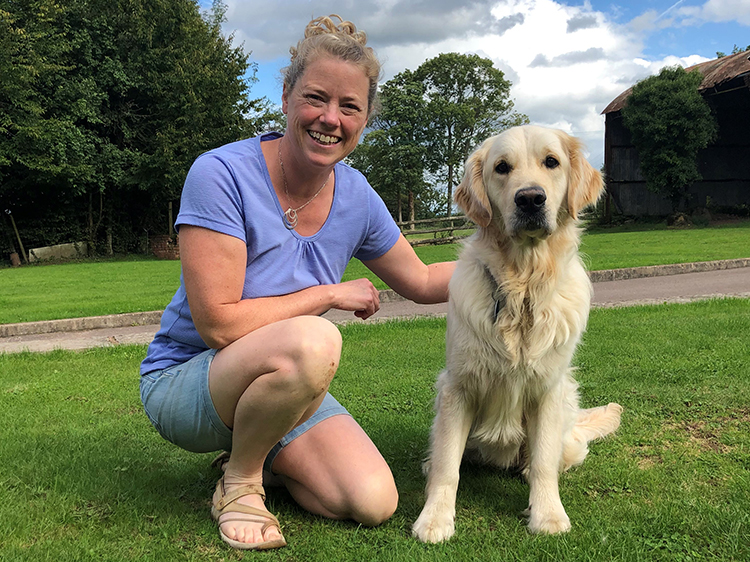 Then came Hero in April 2020. Hero was near to the end of his advanced training and was about to be partnered and receive his final on-site training with them – then came the first national lockdown, which compelled the charity to protect its staff and applicants by halting their advanced training programme and asking their volunteer Fosterers to give the wonderful dogs a home seven days a week! Even though advanced training has recommenced on a day-release basis, Hero is still, ten months later, with our son's family!
Hero is very well-mannered, gentle and calm and has settled in well to his temporary home. Our daughter-in-law was a little worried the first time she let him off the lead but there wasn't a problem. He loves his walks and comes back tired and will take himself off to bed and won't make a sound throughout the night. We have seen a lot of him via the WhatsApp messaging service and have watched him take off our son's socks, although occasionally his teeth do tickle!
Our daughter-in-law keeps up his training and, with the charity's work so essential, Hero is now able to be dropped off at "school" for one or two days each week to refresh his skills with his trainer! He has also enjoyed a staycation with the family and didn't object to being squeezed into the car a little, together with his bed, food and toys.
His toybox is overflowing after Christmas but he has a favourite teddy which he will bring and put in your lap if he wants to play!
The family are all still working at home – Dad, Mum and two teenage boys – and sometimes he will look for someone to play with, but he doesn't disturb them when they are busy.
Hero's food is provided by Canine Partners and treats are part of his food allowance, so he stays lean! The charity also provides beds, toys and poo-bags for the dogs, and both vets and trainers are only ever a call away.
Hero has become part of our son's family and will be very much missed when he is finally partnered, but as he gets older he will probably never forget them. The parting is made easier by knowing that such a loving, gentle and characterful dog will be an amazing partner to someone whose life will be transformed. They will be able to say "goodbye" to him when he "graduates".
Reading Alan and Hamlin's story, we know that, one day, Hero will be helping to improve someone else's life – maybe another person with Parkinson's!
Canine Partners is a charity that is well worth supporting!
Written by Mrs Christine Lewis
Could you become a volunteer Fosterer, like Alison?  To find out more please visit caninepartners.org.uk/foster.
Help transform more lives