Canine Partners plays Champions Tennis – meet the ball-dogs!
Posted 6 months ago in the Events category
Our ball-dogs are at the ready for the Champions Tennis 2018!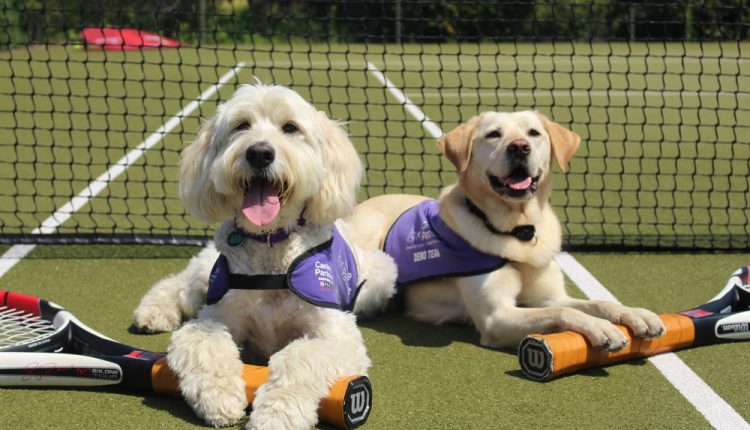 Through a key supporter of Canine Partners, we have been given the amazing opportunity to take part in the Champions Tennis 2018!
Champions Tennis is held at the Royal Albert Hall and will feature the grandest players, on the grandest stage! The event takes place from 6-9 December.
Our very own "ball-dogs" will be playing the key role of retrieving the tennis balls for some of the biggest names in tennis, including former world number one John McEnroe and former British number one Tim Henman.
Other tennis legends to hit the stage include Goran Ivanisevic, Xavier Malisse, Jamie Murray, Tommy Haas, Mark Philippoussis, Thomas Enqvist, Henri Leconte, Juan Carlos Ferrero, Carlos Moya and Mansour Bahrami.
Our ball-dogs will be collecting the dropped balls during the doubles match and returning them to their handlers.
Off-court, our demonstration team will be meeting and greeting with some of the audience and showcasing some of the touch, tug and retrieve tasks our amazing dogs can do.
The event is being sponsored by Skinners dog food.
Meet the team
Meet our team of ball-dogs who will be lending a helpful paw for this event!
Watch our video
Stay tuned to Facebook, Twitter and Instagram to see updates from the event!
Help transform more lives