Tesco Bags of Help supports Bedfordshire canine partner puppy
Posted 2 months ago in the A big thank you, Corporate supporters, Volunteers and fundraisers categories
Tesco has donated £4,000 to help fund the first year of training of canine partner puppy Yoyo at the charity's Bedfordshire training group.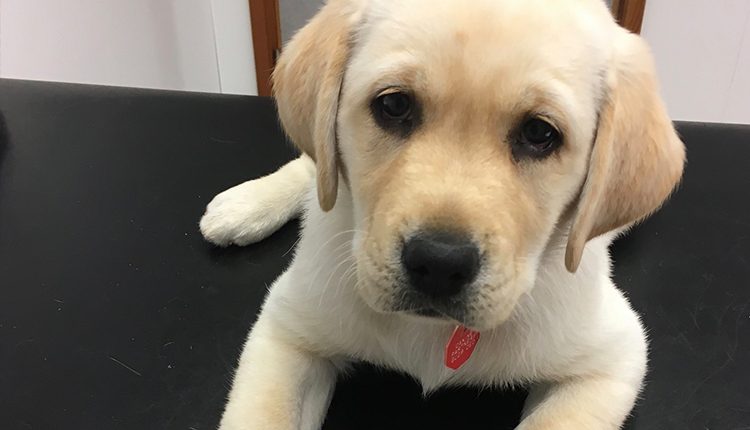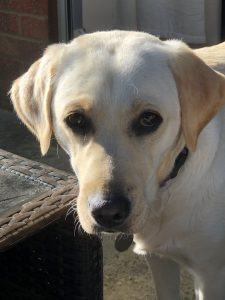 Bags of Help is Tesco's local community grant scheme where the money raised by the carrier bag charge in Tesco stores is being used to fund thousands of community projects.
Yoyo is a yellow Labrador and she has just had her first birthday. Volunteers have been taking care of puppy Yoyo for the past year and, along with all her classmates in Bedford, she has had a very different experience to what the charity would have planned for her. Weekly classes and outings in the local neighbourhood and further afield all ceased during Lockdown and Yoyo's training became home-based. The charity has instead moved quickly to produce a wide variety of over 60 training, welfare and activity videos. This kept Yoyo and her puppy parents busy as she continued to learn new tasks and enjoy her training.
Yoyo is now getting out much more and learning about the world and, thanks to the funding from Tesco's Bags of Help scheme, it is hoped she will move on to be considered for matching with one of the charity's many clients on the waiting list for one of these very special dogs.
So from Yoyo, and all of us, thank you to Tesco Bags of Help for this fantastic support!
Get involved
There are so many ways you can get involved and help raise awareness and money for Canine Partners. To find out more, please visit our Fundraising page.
Help transform more lives