How to shop and support Canine Partners this Christmas
Posted 1 year ago in the Corporate supporters category
When you do your Christmas shopping this year, you can help us to transform lives.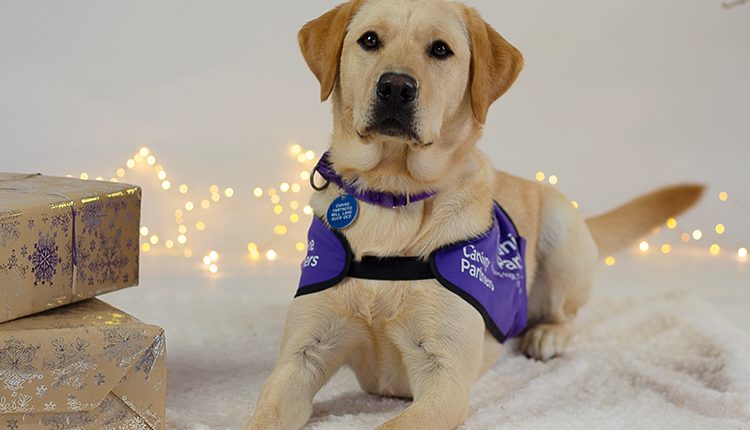 You can shop and support Canine Partners this Christmas by shopping with Amazon Smile, Pets at Home's VIP scheme, WufWuf, and the Co-op.

Amazon Smile
Do you regularly shop on Amazon? Amazon Smile is an initiative by Amazon that lets you donate a percentage of your purchase to a charitable cause – and you can select Canine Partners as your chosen charity!
How does Amazon Smile work?
When you sign up to shop through Amazon Smile, you can pick a charity for your donation to go to. Amazon will then donate 0.5% of the purchase price (excluding VAT, returns or shipping fees) for eligible purchases to that charity at no extra cost to you.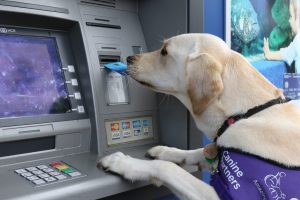 Amazon Smile is exactly the same as the Amazon you already use; all you need to do is make the switch from shopping via amazon.co.uk and shop at smile.amazon.co.uk. Not every product will be eligible for Amazon Smile, so keep an eye out on the product pages for your favourite items to see if it has a message that says: "Eligible for smile.amazon.co.uk"
How can I sign up for Amazon Smile?
Signing up for Amazon Smile is easy. All you need to do is go to smile.amazon.co.uk and follow the instructions. You will need an existing Amazon account to sign up for Amazon Smile. When registering, you will be asked to choose the charitable organisation you wish for the donations to go to. To find us, search for Canine Partners for Independence. You will need to do this before shopping, as you cannot claim Amazon Smile donations on previous orders.
Pets at Home – VIP Lifelines
Do you regularly shop at Pets at Home? The Pets at Home VIP Lifelines Club allows members to receive offers, plus every swipe of your VIP card earns points that can help an animal charity. The VIP club's Lifelines provide over 700 UK animal charities with vital food, medicines and toys – bringing health, comfort and joy – and you can select Canine Partners as your chosen charity!
How does VIP Lifelines work?
The Pets at Home Very Important Pets (VIP) Lifelines Club lets you enjoy a bundle of benefits when making purchases, including regular savings and offers, tailored tips and advice. When you sign up to the VIP Lifelines Club and swipe your VIP card at the till in stores, at the Groom Room and Vets4Pets, or at the online checkout, you'll be earning points that can be given to your nominated charity. These points convert to vouchers, which Canine Partners can spend in store on vital equipment for our amazing dogs.
How can I sign up to the VIP Lifelines Club?
Signing up is easy. All you need to do is visit vip.petsathome.com/Register and follow the instructions to join. You must have at least one pet, be that a dog, cat or fish or a canine partner, as you'll need to create a pet profile. Choose your local store and after that you'll be able to 'Choose a charity close to you heart'. Please select the 'National Charity' option and you'll be given an alphabetical list of national charities where you'll see Canine Partners. Once you've selected us, we will be shown in the 'Lifelines' box as your chosen charity. Don't worry if you missed this step when registering for the VIP Lifelines Club, you can do it from your account profile at a later date.
WufWuf
Do you regularly buy toys and treats for your dog? WufWuf provide a monthly box of toys and treats through their subscription service and are offering to make a £5 donation to Canine Partners for every first box when signing up for a monthly subscription.
How does WufWuf work?
WufWuf provides a subscription service that delivers a box of treats and toys to you door every month. If you decide you would like to subscribe, sign up by clicking here to follow the link. WufWuf will donate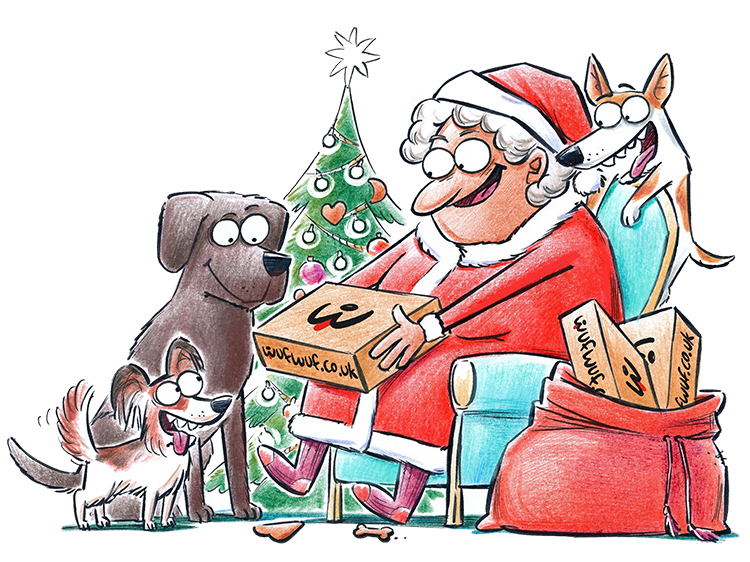 £5 to Canine Partners for every first box in a subscription and will also give you 25% off the price of £18.90. The discount will be automatically applied when you use this link. The normal subscription period is a year with a minimum subscription period of one month or anything in between.
When you sign up you'll create a profile for your dog including their size and whether they have any allergies, as well as the usual details about yourself or the gift recipient.
You can also buy a subscription as a gift for someone else. Subscriptions can be cancelled at any time. Full terms and conditions can be found on their website.
How can I sign up to WufWuf?
Simply click here if you want to subscribe for your dog.

Co-op Membership – Local Community Fund
Do you regularly shop at the Co-op? Every time members buy selected Co-op branded products and services, the Local Community Fund and the Community Partnerships Fund will each be rewarded with 1% each of the value of what you spend and you'll also receive a personal reward of 2p for every pound spent. If you are a Co-op member or become one – you can select Canine Partners as your chosen charity!
How does the Co-op Local Community Fund work?
The Co-op receives applications from local charities all around the country once every year and in October chooses to support three charities for every local food store and Funeralcare. Registered Co-Op members receive rewards when shopping at a Co-op Food store and buying their own brand products, using the Funeralcare services or the Co-op legal service for standard legal services. Members can also choose a charity or cause and the Co-op will donate 1% of the value of any eligible spending.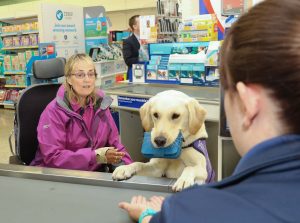 Co-op membership costs £1. When you first register as a member or you change your address the Co-op will automatically assign you to a community based on your postcode and offer you three charities in your area, but you can change it. Every charity or cause has their own dedicated page on the Co-op membership website, which includes information about the charity and how much as been raised so far. A charity or cause may be located anywhere in the UK so, as long as a member is buying selected products or services from the Co-op Group, money raised through Co-op Membership can be generated across the UK. Full details about membership can be found here and you can join by going online at coop.co.uk/membership or by downloading the Co-op app.
How do I sign-up and support Canine Partners?
Between 25 October 2020 and 23 October 2021, Canine Partners is a Local Community Fund cause. The Canine Partners application was based on the Midhurst address of our Southern Training Centre and our linked Co-op locations are L F Lintott Funeralcare (Midhurst) and the Co-op food store in Petworth, West Sussex. Unless your postcode is in the Midhurst area you won't be offered Canine Partners amongst the local charities, but you can still choose us by following the guidance below for existing members and non-members.
Exisiting Co-op members can support Canine Partners by clicking here and non-members need to join first by clicking here and selecting the underlined option to 'become a Co-op member'. Remember only spending on Co-op own brand products will earn the 1%.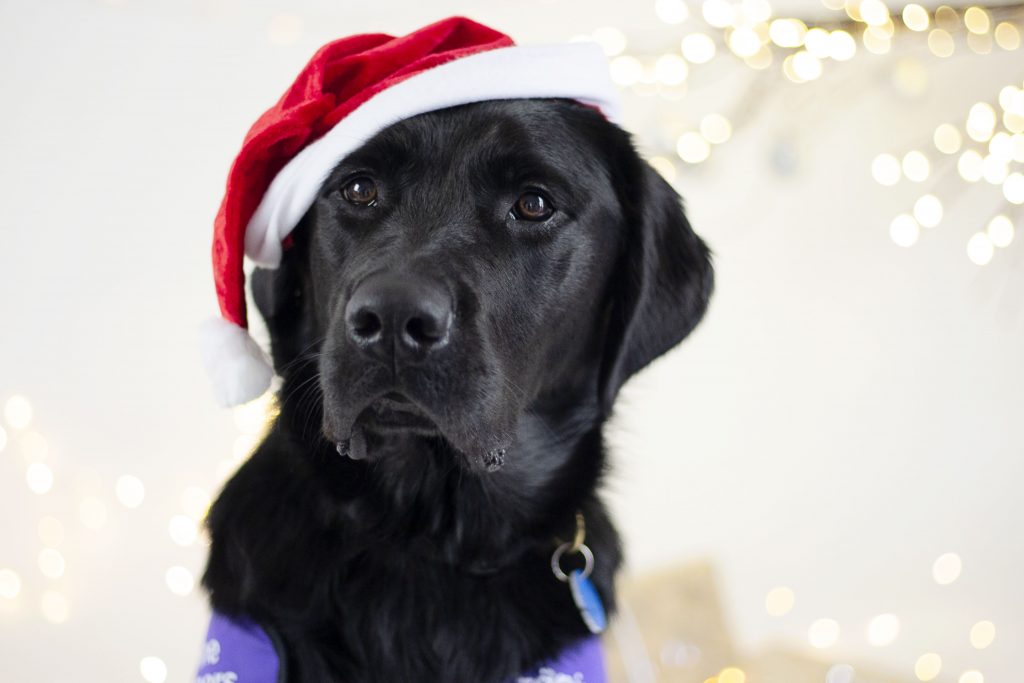 Thank you for shopping and supporting Canine Partners this Christmas.
Help transform more lives