Help us 'Raise the Woof'- the final phase!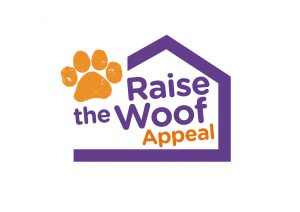 The Raise the Woof Appeal is aiming to fund the third and final phase of our Midlands Training Centre development to build our new kennel building. The kennels will house up to 40 dogs at a time and will provide space for our dogs to rest when they are not training.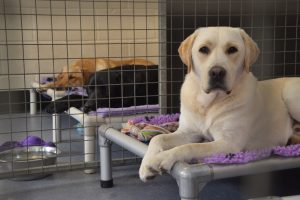 As the only charity in the UK with a Midlands Training Centre providing assistance dogs for adults with physical disabilities, we are aiming to reach £900,000 to cover the cost of the demolition of the existing barns, professional fees, the kennel build itself, the internal fit out and landscaping.
The kennel building will include 4 kennel blocks, one veterinary room, one kitchen, one dog shower and grooming room and one laundry room.
New kennels will help us train and partner three times as many dogs
Help us move our amazing dogs into their new kennels so we can transform more lives for years to come. To give today, follow this link and select 'Raise the Woof Appeal' in the dropdown menu. Thank you.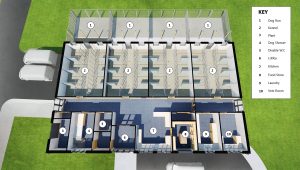 See how we are getting on…
What will the new kennels help us achieve?
To date our dogs are being housed in a rented porta cabin and small day kennels on our site. Whilst this has met our short term needs, the need for our own purpose built kennels is now urgent due to the high demand for our specially trained dogs.
Once the new kennel building is completed, we will be able to train and partner three times as many dogs.
The new kennel building will help…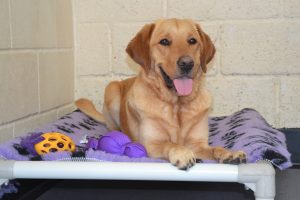 An additional 50 dogs to enter Advanced Training each year.
Routine veterinary visits to be carried out on site for up to 120 dogs each year.
Provide all the services needed for the dogs in training in one building.
House up to 40 dogs at all times, including the capacity to take dogs in on an ad-hoc basis.
Increase the number of applicants the charity can partner at the Midlands Centre with an assistance dog to 75 per year.
Donate today and help us Raise the Woof!
Your help will help us transform lives for years to come. Donate today…