Make a Difference Appeal
In these uncertain times our amazing dogs make a difference to their partner every day. Please donate and make a difference too.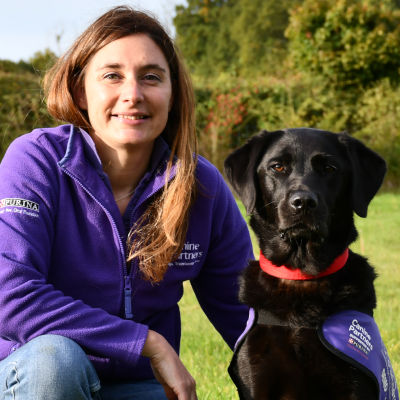 "The Covid-19 pandemic is extremely challenging for people with physical disabilities, with reduced social contact and greater anxiety. Continued uncertainty means many of our partnerships remain in isolation.
Throughout lockdown we've been keeping in contact with our partners more often with support and advice. We see how our specially trained dogs are a lifeline, carrying out essential day-to-day tasks as well as being able to support their partner in an emergency too. But for many partners, most importantly, our amazing dogs make a difference by giving unconditional love and companionship. With continued challenges ahead, it's vital we are able to continue supporting our partnerships, like Dominique and Misty."
Claire Anthony, Canine Partners Aftercare Manager
Dominique and Misty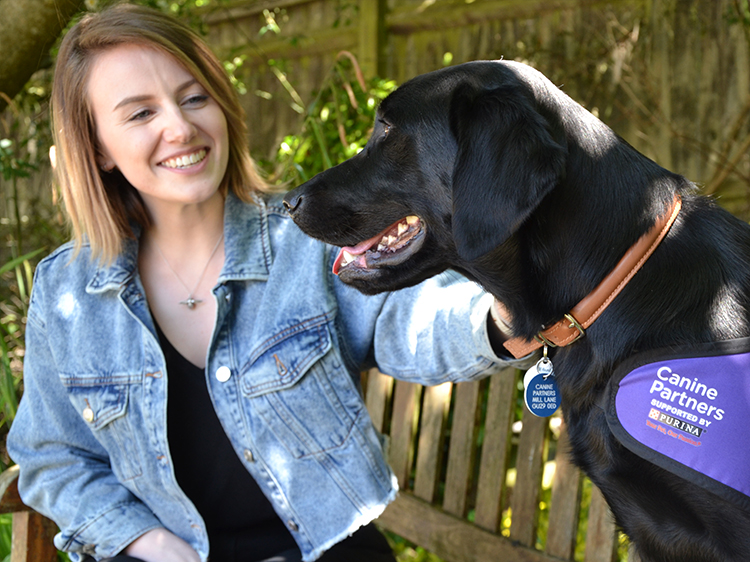 "I'm extremely high risk and confined to home and without Misty, this would have been a different story. She makes a difference to my life every single day. Please support this wonderful charity – donations like yours really will make a difference to people like me."
Read Dominique's story here
For 30 years our amazing dogs have been making a difference. Please donate today and make a difference too.

Thank you – your donation will make a difference
Read our Summer 2021 issue of Let's Go! magazine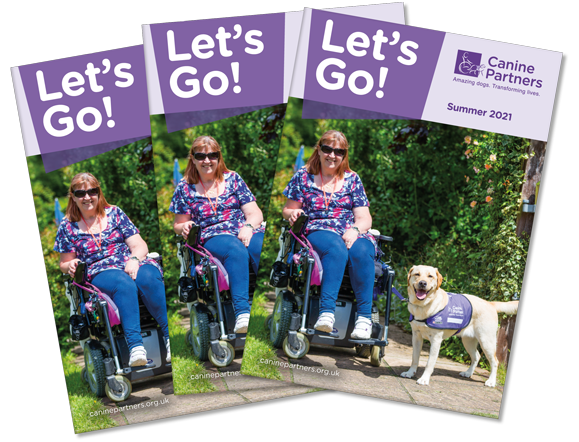 In this issue we look at the impact the charity has and how our wonderful volunteers are vital to raising the UK's next generation of assistance dogs.
Download the Summer 2021 Edition of Let's Go! Magazine as a PDF