Derby Puppy Party!
Oakwood
Monday 6 March 2017
Meet our amazing puppies at our Derby Puppy Party
and find out about becoming a Puppy Parent.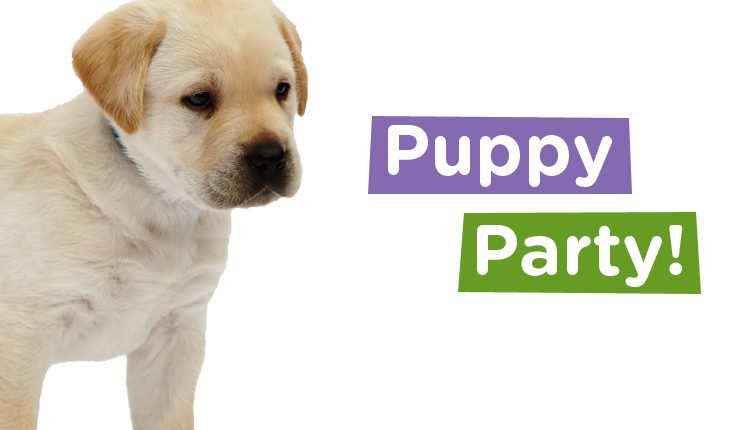 Want to meet some of our amazing puppies and find out what being a volunteer puppy parent is all about? Now is your chance!
Some of the things you can expect from our FREE Puppy Party:
A welcome talk and introduction to Canine Partners – who we are, and what we do
"What is puppy walking?" – The Satellite Coordinator for your area will explain all!
A demonstration of exercises with some of our existing puppy parents to show you first hand what the training involves
A chance to meet some of our puppies in training and talk to our puppy parents about their experience
If you like what you hear, you'll get the chance to apply there and then or take an application pack home.
So come and help Canine Partners build more puppy power so that we can transform even more lives!
Date: Monday 6th March, 2017
Time: 10:30am – 12:30pm
Location: Oakwood Community Centre, Springwood Drive, Derby DE21 2SU
Help spread the word
To help us promote our Puppy Party, we'd be grateful if you could download any of the below materials and share them in your local area:
Book your place
Fill in your details below to book a place at our Derby Puppy Party