Puppy parents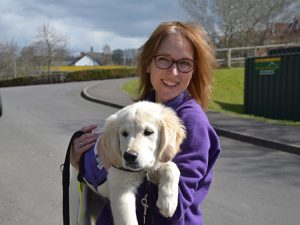 We are looking for volunteers in various parts of the country who can help Canine Partners by taking on the rewarding role of being a puppy parent.
Puppy parents look after our amazing puppies from the age of eight weeks until they are 12 to 14 months old, taking them into their homes, socialising them and teaching them all sorts of fundamental skills.  
As a puppy parent, you will be fully supported by one of our trainers. The training will include home visits, one-to-ones, town visits and classes. As a result of this training you will learn how to socialise and teach commands. We pay for food, veterinary charges and training equipment.
When the puppy is around 14 to 16 months old, after all your hard work, the dogs are allocated to one of our two centres for Advanced Training. You you will have the satisfaction of knowing that your input into that puppy will ultimately change the life of someone with a physical disability.
You need to:
be aged 18 or over

be at home most of the day and not work full time

have a secure, dog-friendly garden

have suitable transport and be willing to take the puppy to different places for socialising and training

be willing to make a long term commitment to being a puppy parent

have the stamina to manage an active puppy

be available for home visits and attend training at one of our puppy classes where you'll be fully supported by our puppy trainers for all ongoing training

follow Canine Partners' training methods
What's in it for you:
You will become part of our wider family and join our community of puppy parents. You'll watch the puppy you took at eight weeks old turn into a well-trained dog that will one day be an amazing canine partner. So, can you help us transform someone's life?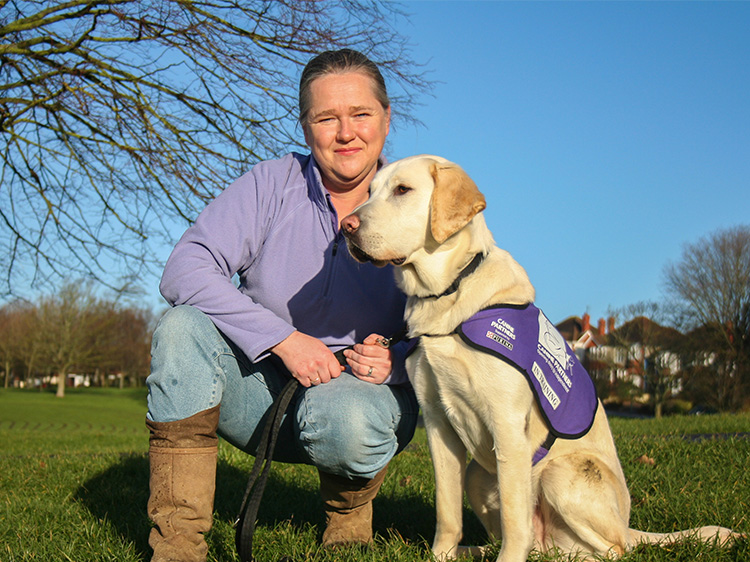 "Being a puppy parent is a hugely rewarding thing to do and I would recommend it to anyone who has the time and energy to look after an active puppy. Whilst it is a big responsibility, I believe that you get a huge amount of personal satisfaction from knowing that you have been part of a very special dog's life."
Ruth Breading, puppy parent in East Sussex
Interested?
Register your interest or ask us a question