Volunteer of the Month – Meet Brood Bitch Holder, Angela from Nottinghamshire
Posted 2 months ago in the Volunteers and fundraisers category
Angela is a volunteer brood bitch holder for Canine Partners. The retired 57-year-old currently has canine partner mum, Fay. This is her story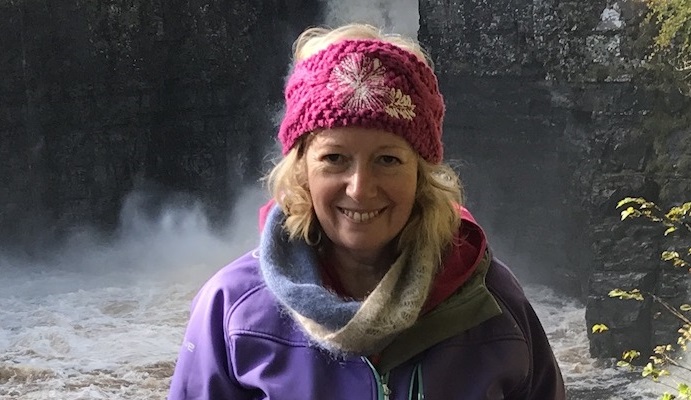 After retiring in 2013, Angela was keen to do some volunteering, and as she  had always wanted a dog, becoming a puppy parent for Canine Partners was ideal – all the pleasure of having a dog but without the long term commitment.  However after becoming a Puppy Parent and also beng a volunteer Foster Parent, Angela was approached by Canine Partners' Breeding Department to see if she would ike to foster a canine partner mum.
Being a Brood Bitch Holder means that you will get a well-socialised dog to live with you as part of your family, with all the support, guidance and advice you need to continue her training. You will have the opportunity to raise a litter of puppies, with a member of our Breeding Department on hand every step of the way to give you all of the support and guidance you need.
Angela describes what it's like to become a volunteer Brood Bitch Holder:
"I had no experience as a Brood Bitch Holder and thought I wouldn't be the right sort of person to do it, but the team at Canine Partners reassured me, and after we discussed at length what it entailed, I decided it fitted in with my family lifestyle and agreed to go ahead and do it!
"Fay lives with us as a well-trained pet and is such a joy – she is a very special girl and so loving and gentle. I was nervous when it came to the time for her to have her puppies, but the support I had from the team at Canine Partners was second to none. They were with me every step of the way and nothing was too much trouble to ensure I had everything I needed to support Fay and her puppies. They were available 24/7 if I had any concerns between their visits.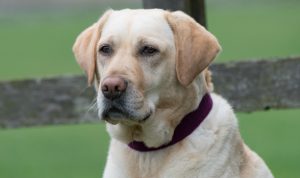 "The pride I feel seeing the puppies go on to be with their puppy parents is immense. I get regular updates on how they're doing as well as photographs which is wonderful. I am very proud of my girl as she is a very good mum and has produced some beautiful and clever pups, who will go on to change someone's life. To be there at the birth of a potential canine partner is very special indeed and something I will treasure forever."
Angela describes how her experience of being a volunteer Brood Bitch Holder has enhanced her life post-retirement:
"I wouldn't hesitate to encourage someone to take on the role of Brood Bitch Holder – it has enhanced my life immeasurably. The time you spend bringing up the litter goes so quickly and whilst I was sad to see the puppies go, it was lovely to have my girl Fay to myself again and I was so proud of how well she did.
"Being involved with Canine Partners was the best decision I have made in my life. I have learnt so much and met some wonderful people. It has given me a purpose in life since I retired. When you see the end result – a dog that has changed someone else's life for the better as a canine partner, words can't really describe the sense of pride and fulfilment it gives you."
Become a volunteer Brood Bitch Holder for Canine Partners during our 30th anniversary year:
We are on the lookout for volunteers like Angela to provide a home for a canine partner mum and support her as she brings the next generation of assistance dogs into the world.To find out more about becoming a Brood Bitch Holder or to apply, please visit caninepartners.org.uk/get-involved/volunteering/brood-bitch-holder/ or contact our Breeding Department on 01530 225943.
Help transform more lives