Meet Elaine, Puppy Parent Volunteer from Hampshire
Posted 7 months ago
What does it take for a life to transform? It starts with a puppy, adorable and warm.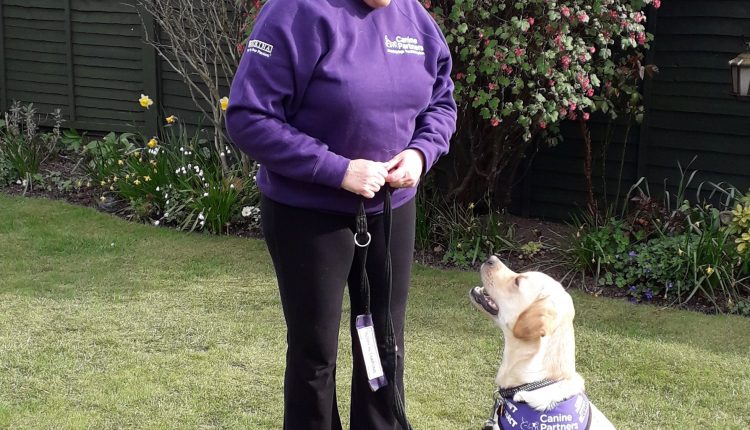 Elaine has been a Puppy Parent volunteer for Canine Partners for two years and is currently looking after her first puppy-in-training. This is her story: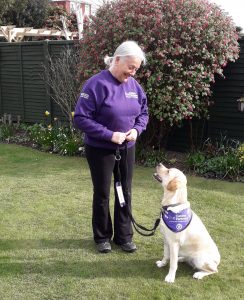 I wanted to become a volunteer for Canine Partners as I was looking to 'make a difference' by doing something positive and 'give back' to the community. Canine Partners was suggested to me and having researched the charity, I decided it was the right one for me and would enable me to input into the development of an amazing puppy. I thought I had the right experience for the Puppy Parent volunteer role, as I have owned dogs in the past and I have lots of love to give.
As a Puppy Parent volunteer, I am responsible for teaching my puppy how to behave inside and outside the home through socialising and training. With support from Canine Partners' expert trainers, I expose her to different environments, sights, noises, smells, people and dogs. All of this socialisation helps her to become a well-rounded dog in the home, as well as teaching specific cues.
The most rewarding thing about volunteering for Canine Partners is seeing the puppy learn (which she loves to do), blossoming into the beautiful and adorable girl she is today. If you have plenty of time and love to give (and receive), want to see what a difference you can make, the ability to input into the development of your puppy and enjoy learning yourself, becoming a Puppy Parent volunteer gives you all of this and more.
Being a Puppy Parent volunteer is such a joy and is one of the most rewarding things I have ever done. If you are thinking about becoming a Puppy Parent volunteer then I urge you to contact Canine Partners to learn more. What a sense of achievement – to start out on a journey of discovery with an adorable bundle and round it off with an amazing dog that will have such an impact on someone's life – she certainly has had on mine.
What does it take for a life to transform? It starts with a puppy, adorable and warm. Could you love and care for the UK's future assistance dogs?
Help transform more lives