Canine Partners London Walking Dog Show (Postponed until autumn)
London
Sunday 17 May 2020
Canine Partners are delighted to be returning to Kensington Gardens for our second annual London Walking Dog Show.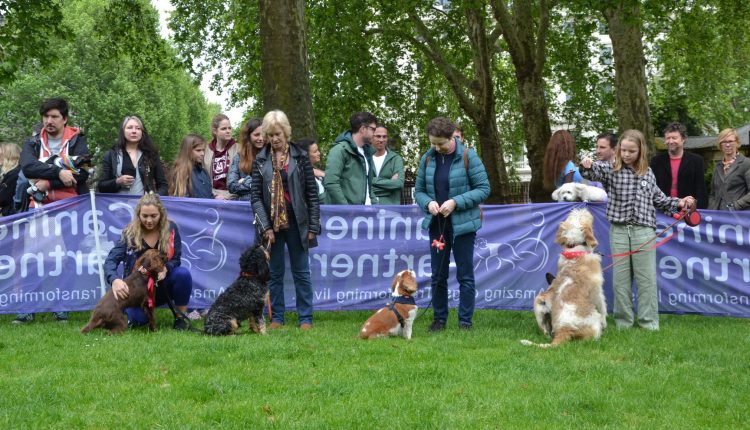 Please note: This event has been postponed until the autumn. We will update the date as soon as possible.
Join us in the beautiful Kensington Gardens for our annual London Walking Dog Show! You can enter our fun dog classes as you enjoy a lovely walk around the Gardens.
Registration will take place between 9.30am and 10.30am, and you can start the walk as soon as you've registered. No entries after 10.30am.
Date: Sunday 17 May
Time: 9:30am – 2pm.
Location: Kensington Gardens, London, W2 2UH.
Tickets: £5 entry to the London Walking Dog Show, children under 16 go free. Fun dog classes are at an additional charge of £3 per dog, per class.
Contact number: 01530 225930
Contact email: fundraising@caninepartners.org.uk
https://www.eventbrite.co.uk/e/canine-partners-london-walking-dog-show-tickets-89092789933