At Home Winter Wonderwheels
Virtual Event
Sunday 6 December 2020
Stay super-active this winter and fundraise from the convenience of your own home!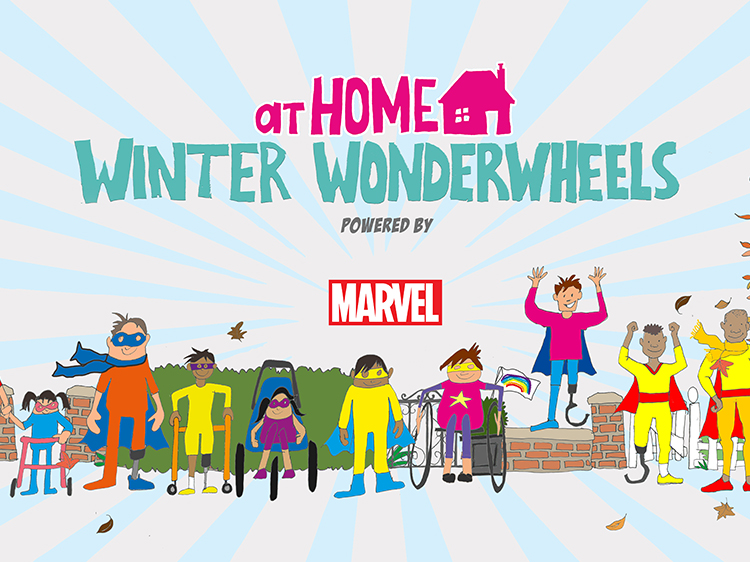 As official Charity Friends of the Superhero Series, the UK's one and only disability sports series, we're very excited to invite you to take part in the perfect mission to keep you super-charged this winter – at Home Winter Wonderwheels powered by Marvel.
You can complete this ultra-flexible 20km* challenge any time between 5 November and 6 December, anywhere (living room, garden, neighbourhood) and in any way (walk, run, push, wheel, canoe, swim) you wish. You can also choose to fly solo or unite with family and friends in your household, or remotely using a dedicated app, to share the challenge. Anything goes!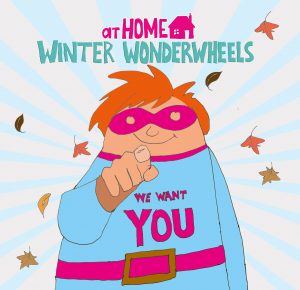 In return for all your hard work and fundraising efforts, you will receive a super race pack, including race number, medal, finisher's T-shirt and finish line tape, so you can experience your own personal finish-line moments! Plus…
…a chance to be on TV!
An array of celebrities, from Adam Hills to Sophie Christiansen, will be stepping up to the mission from their own homes this winter and Channel 4 will be capturing highlights for a one-hour programme on 12 December – which you could star in too! You will be invited to upload your own action footage of your training, the mission and those all-important finish-line moments, which could be chosen for the closing celebratory montage! They're after mega amounts of Superhero energy, so get those costumes, smiles and Superhero poses ready!
For more on this and other Superhero Series missions visit: www.superheroseries.co.uk
* 20km is purely a guideline. Please feel free to set your own distance, depending on your individual circumstances.