Leave a gift in your will
Could you help secure our future by leaving a gift in your Will?
Gifts in Wills are a crucial source of income so that we may continue to create life-changing partnerships.
Your commitment to our long-term future is so important. We are currently receiving more applications than ever before, and we know this demand will continue to grow.
A gift in your Will, no matter how large or small will help us continue our work training amazing dogs that transform the lives of people with disabilities all over the UK.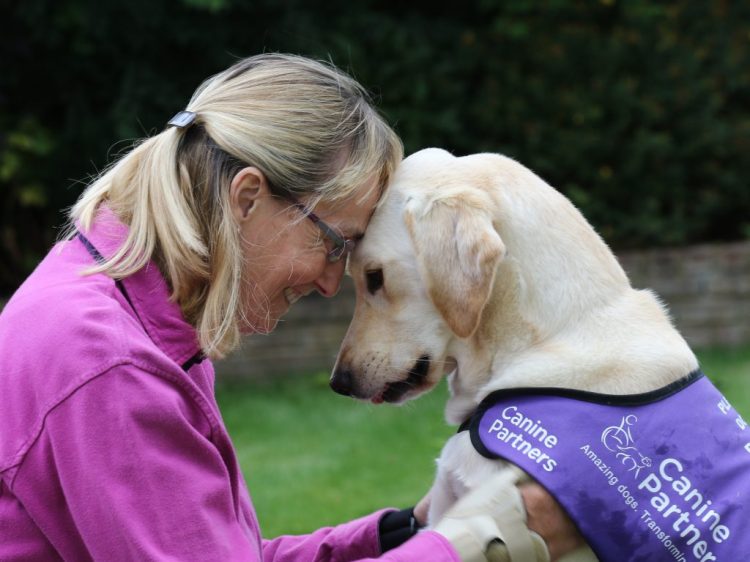 "In the past if I was in pain, I may have stayed in bed all morning but I now get up, carried along by May's love of life!
She is so much more than a dog who gives me practical help: she is by my side constantly, my loyal friend, my security, my doorway to independence and she fills each day with laughter due to her sunny character."
Kate Cross with canine partner May
We rely on donations in order to purchase or breed a puppy, train them and then match them to their human partner.
We also provide an aftercare service for the lifetime of the partnership.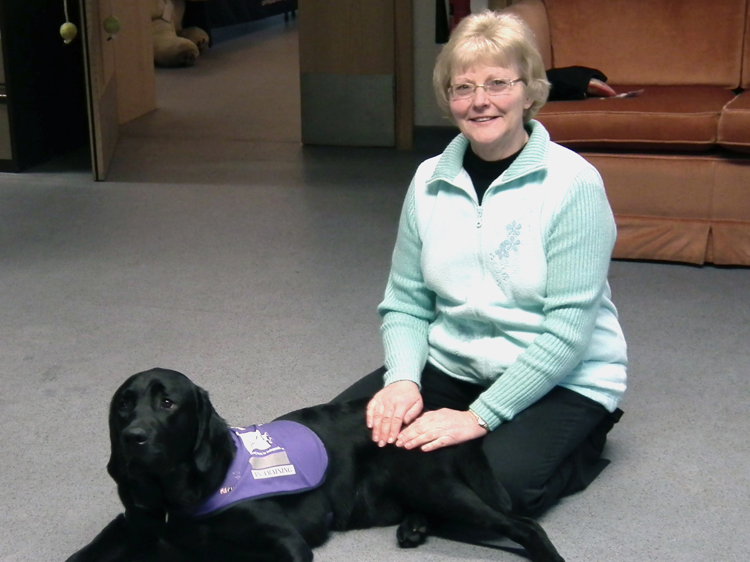 "It is important to make provision for one's family but if anyone feels that they can find it in their heart to leave anything, however big or small, to improve somebody else's quality of life, that would be a wonderful gift."
Maggie, volunteer and legacy giver
What is a gift in your Will, or legacy gift?
A gift in your Will, otherwise known as a legacy gift is when you write into your Will that you wish to leave a percentage of your estate, or a specific amount or possession (after any debt payments, expenses or other specified payments) to a charity when you pass away.
Did you know?
One third of our income comes from gifts left in Wills.
Why leave a gift in your Will?
There is a common misconception that gifts in Wills are only left by the wealthy or famous, but this is simply not true. A gift can be left by anyone who wants to make a positive difference.
To leave a gift in your Will does not cost you any money, and won't affect you now. However, one day it will make a vital difference to people with physical disabilities.
Thanks to a new Government initiative, by leaving 10% or more of your estate to charity, the rate of Inheritance Tax applicable to the remainder of your estate is reduced to 36%.
Therefore, by giving to Canine Partners you are also helping your beneficiaries as well.
No matter what your motivations are for choosing Canine Partners, you can be confident that any gift you leave will be used wisely and effectively in our mission to provide greater independence to people with physical disabilities.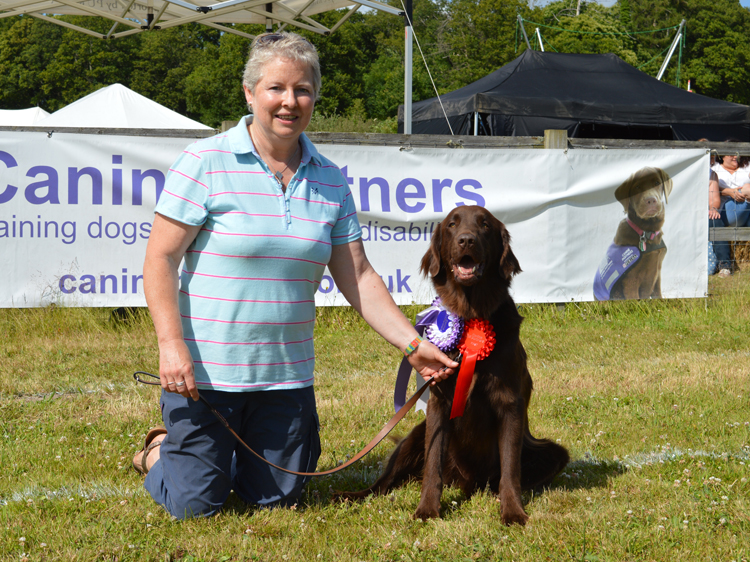 "Whilst I am fortunate that I can give the gifts of time and a loving home to canine partners within my lifetime, I decided that I wanted to do more.
I have now chosen to leave a gift to Canine Partners in my will, in the knowledge that it will make a difference to the lives of others in the future."
Sue Oates, volunteer and legacy giver
Find out more about leaving a gift in your Will
Discover the types of gifts you can leave in your Will.
No matter how much you are able to leave in your Will, every penny will go towards transforming lives through amazing partnerships.
Find out how to add Canine Partners to your existing Will. If you are yet to write your Will, we recommend contacting a solicitor first who can advise you.
Answers to some of the frequently asked questions around leaving a gift in your Will to Canine Partners.
Get in touch with the Canine Partners legacies team.
For more information about leaving a gift in your Will please get in touch
Our legacies team are on hand to answer any queries you may have.