Vital volunteers
Posted 2 months ago in the A big thank you category
Canine Partners has a wonderful team of 30 dedicated and passionate volunteers who provide home-based admin support for a few hours each week.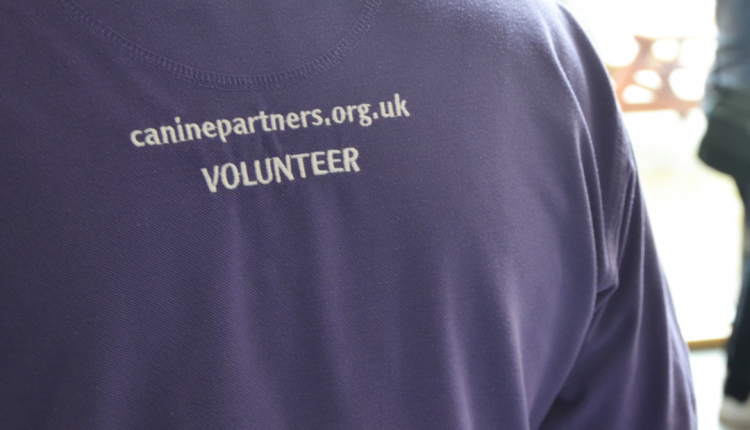 This vital role supports the smooth running and timely capture of information for our volunteer registration process and day-to-day operations. The main duties include making phone calls, sending emails and capturing information, which helps support Canine Partners to continue creating amazing partnerships.  
Alongside our home-based administrative volunteers, we have a growing team of Reception volunteers based at our National Training Centre. This is a wonderful new volunteer opportunity that involves greeting visitors and providing a helpful, welcoming environment. 
We hold regular virtual get-togethers to network, review our processes, celebrate our successes, and share experiences. 
I enjoy working side by side with our volunteers. I cannot thank our volunteers enough for giving their time and skills to help, investing in a charity that they love and care about. I am immensely proud of our volunteering community and what we achieve by working together. – Louise, Volunteer Manager 
'Volunteering has given me a purpose in life.' Let us help you to make that decision to volunteer, to make a difference in people's lives who have a physical disability and to make a positive impact for you. –  Carole, Volunteer 
Volunteering is a great way to meet new people and share your skills. If you have a few hours spare to support us with a home-based role, we'd love for you to get in touch via volunteer@caninepartners.org.uk  
Help transform more lives