Thank you to our At Home Superheroes!
Posted 9 months ago in the A big thank you, Challenges, Volunteers and fundraisers categories
A massive thank you to all of our At Home Superheroes who took part in the challenge, which ran from 15 June to 15 July, and raised over £5,000!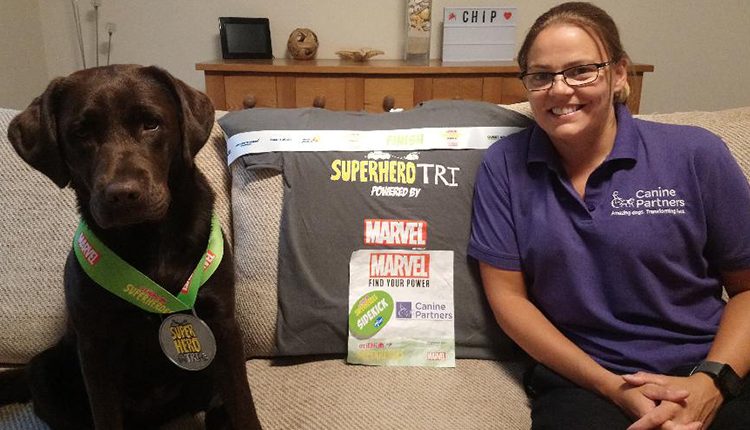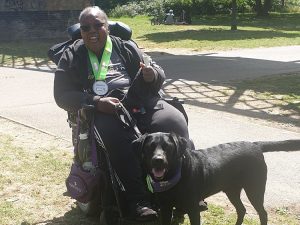 Canine Partners are official Charity Friends of the Superhero Series, the UK's one and only disability sports series, and we were delighted that some of our partners took part in the At Home Superheroes event during lockdown.
Participants could do their own personal challenge over any distance, in any place, and in any way they liked, from walking to wheeling, or cycling to swimming.
Many of our Heroes took part with their canine partner by their side, and decided on a variety of physical challenges including:
Covering the 20km (or even further) suggested by the challenge, including Rosie and canine partner Barnabus, Ruth and canine partner Delia, Sandra and canine partner Sherling who covered the distance by doing laps of their local park, and Miriam and canine partner Nelson who covered 40km over a week in June
Vickie smashed her 300 mile target and covered over 400 miles on her bike
Miriam did '10k her own way' by doing 10,000 reps of core or arm strengthening exercises, including crunches and push ups
Rowena ran 200km in over four weeks with her pet chocolate Labrador, Chip
Jax did 20km in her manual wheelchair with canine partner Kingston, working together as 'Team Kingston'
Thank you to all of our Heroes, you are all champions in our eyes!
Feeling inspired to take on a challenge for Canine Partners?
Check out our Fit for 30 Challenge and help us celebrate our 30th year.
Help transform more lives