Get crafty and creative for Canine Partners!
Posted 9 months ago in the A big thank you, Events, Volunteers and fundraisers categories
One of our brilliant supporters Olive is organising an event called 'Create & Celebrate', which will take place at Bamburgh Castle, Northumberland, and Bowhill House, Scottish Borders, in 2021.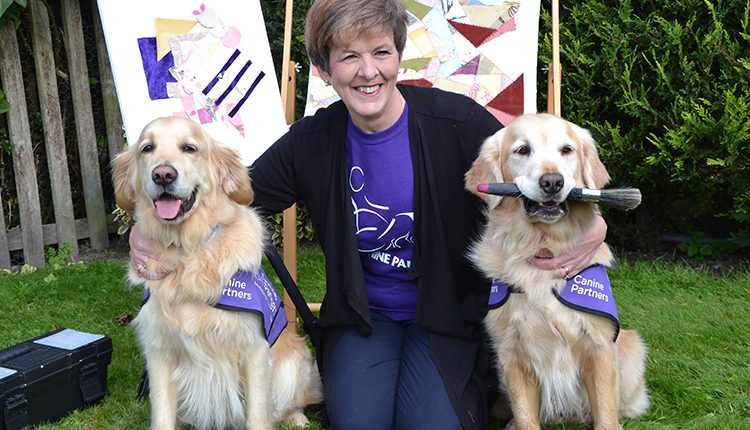 'Create & Celebrate' will include an art exhibition, a craft sale, and hopefully an opportunity to see our amazing dogs in action, and aims to raise much needed funds for Canine Partners.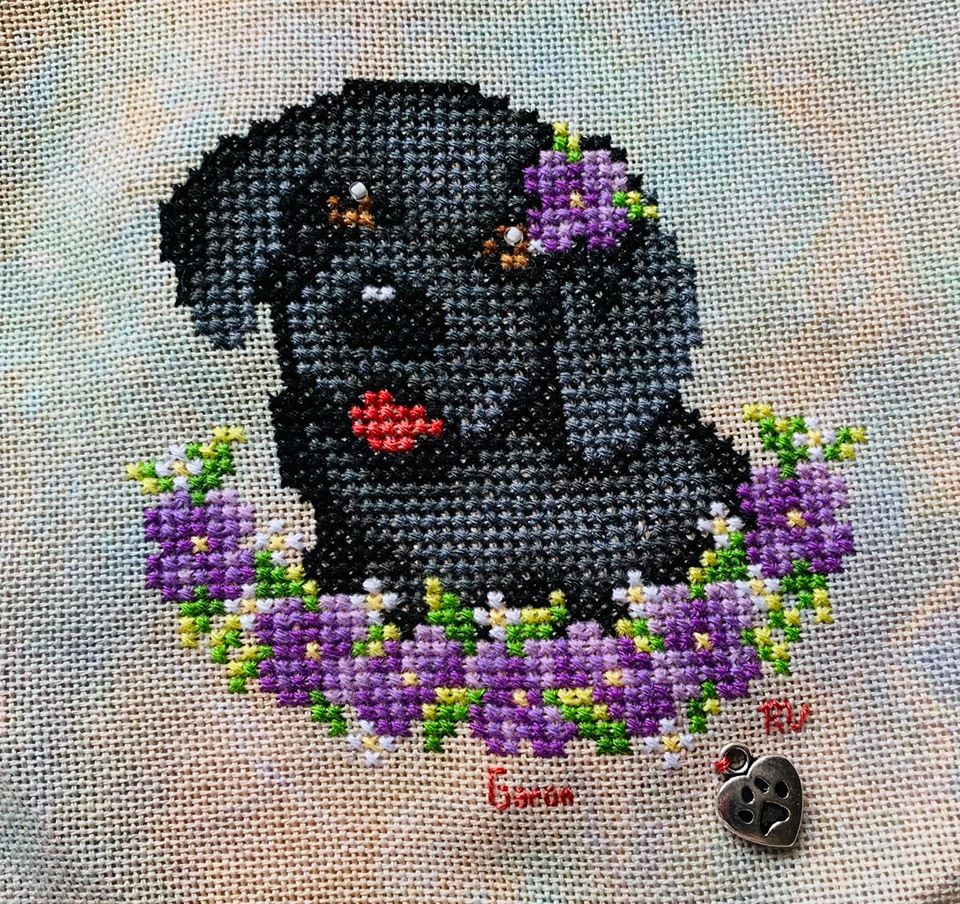 Two very talented artists have created exclusive designs for the event – Nicky Barfoot has created four designs of our dogs doing tasks which can be used on mugs, coasters and greetings cards, while Shannon Christine has designed a cross stitch pattern of Garon, a canine partner to Becca, for people to make and donate for sale. You can find the pattern on the Facebook page for the event if you'd like to stitch and donate your version.
Olive started supporting Canine Partners in 2015 when she was looking for a small charity that involved people and dogs where she felt her funds raised would make a difference.  She was living in Haslemere, near to our Southern training centre, at the time, so felt Canine Partners was an obvious choice and created her 'Textile Art Challenge' event to raise money.
Olive says: "The Canine Partners family embraced me and the idea and we raised in excess of £2,000.  During this time I met many partnerships and saw the liberating impact the dogs have on their partners. I have continued to support Canine Partners ever since, including a coffee morning in our village in Scotland, where we retired to, which raised over £800.
Olive is now looking for items for the craft sale and exhibition, which she hopes will also be a great opportunity for emerging artists and students to have their work seen in two very busy and prestigious venues.
Would you like to get involved?
Check out Olive's Facebook page, where you can find out more, including the lovely cross stitch pattern and how to donate other craft items for the sale.
Help transform more lives