From triathlons to baking – Kathy's fundraising story
Posted 1 year ago in the A big thank you, Volunteers and fundraisers categories
Kathy from the Midlands has been fundraising for Canine Partners since 2018, including taking part in the London to Paris bike ride and running a virtual 'bake off'.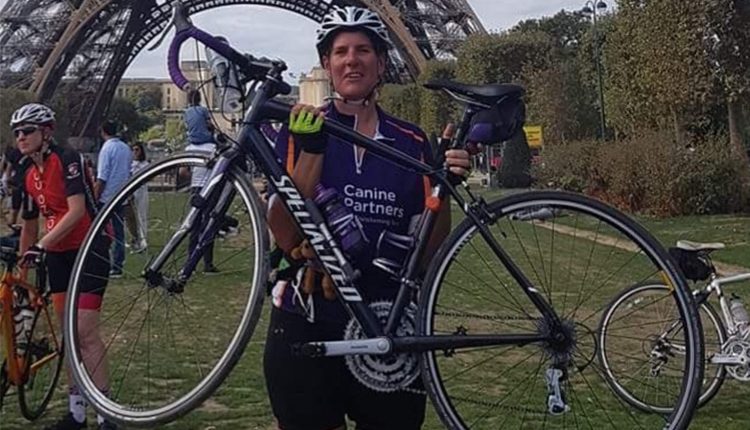 Kathy started working for Canine Partners in 2018 and is the Head of Housekeeping at the Midlands Training Centre. One aspect of her role is to support partnerships at the start of the journey during their Onsite Training Courses. This is her story:
After I started working for Canine Partners it wasn't long before I realised the significance of these amazing dogs in the lives of not just their partners, but also of the partners' families and friends. The creation of a partnership really is life-changing for so many people. Seeing this and how these people approached and overcame the challenges in their everyday lives made me think about my life and look for new challenges.
Soon after starting to work for the charity an email went out looking for people to raise funds by cycling from London to Paris. It was more than 13 years since I'd ridden and I didn't even own a bike, but I took up the challenge. I trained and completed the 275 miles along with three others in September 2018.
Raising awareness of Canine Partners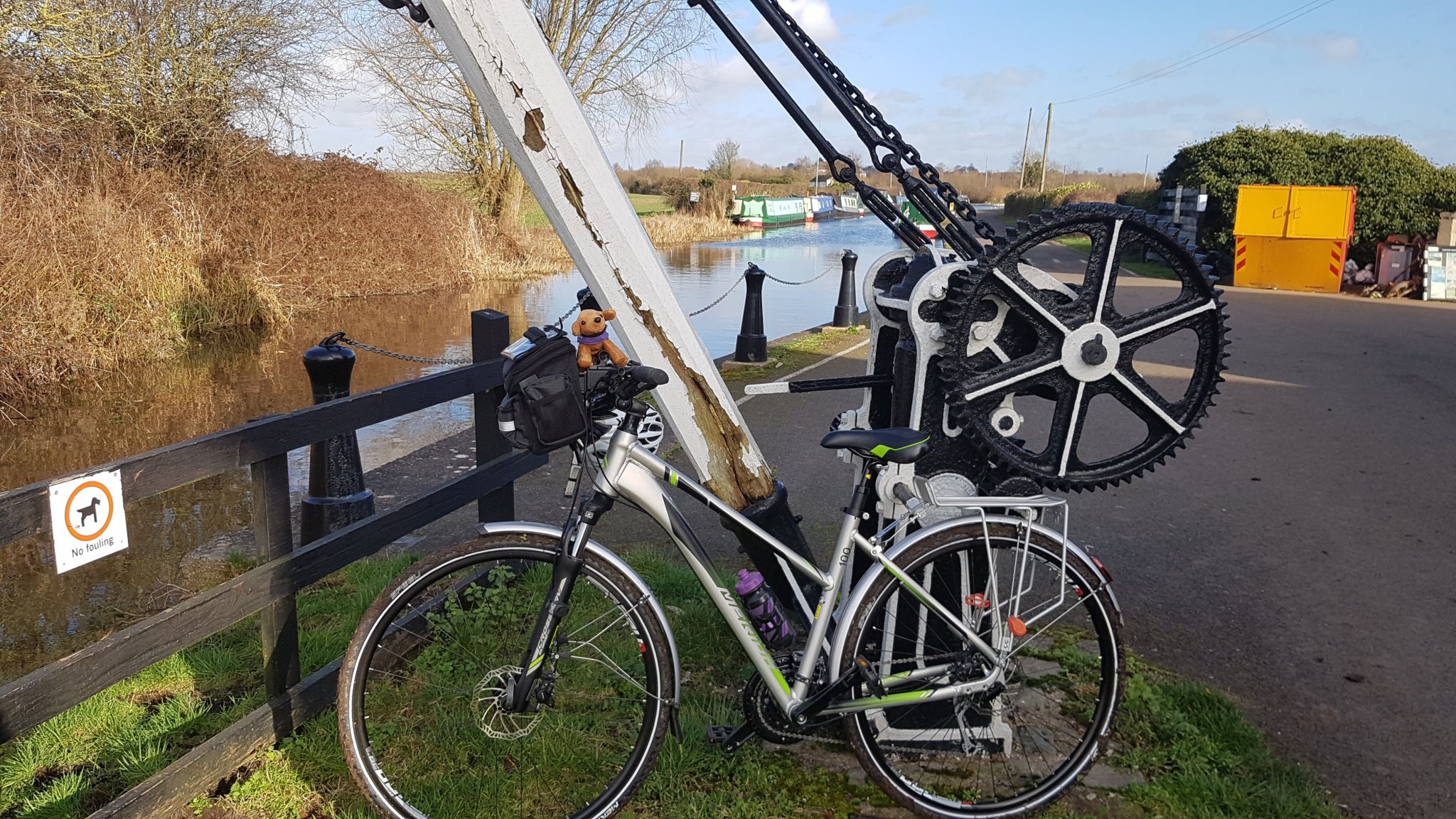 I was aware of the need to raise not only funds but awareness of the charity. I am always keen to support fundraising events, whether based at the Midlands Training Centre or out in public. When the first Covid-19 lockdown hit in 2020 and I was furloughed, I wanted to stay engaged with the charity, have a purpose to life and also to continue to prompt awareness among family and friends.
Last summer, I set myself the challenge to complete a virtual triathlon. This involved walking the length of Hadrian's Wall for 90 miles with my dog, cycling and walking 1084 miles (the length of Britain) and then rowing the English Channel for 21 miles. I have to be honest and say that I haven't yet achieved all these challenges due to my gradual return to work and Covid-19 restrictions, but I continue to clock up miles on the bike and my feet towards John o' Groats and currently have 142 miles left to complete. Once this is done and lockdown restrictions allow I will also aim to complete the rowing – I WILL complete my triathlon even if not as fast as I originally planned!
Virtual fundraising
I have organised a number of other online projects, encouraging other people to get involved and donate. These included running a virtual 'bake off' and recipe sale during lockdown, and a Christmas gift box 'magic squares' raffle in December. My latest online venture is a second hand book club, where people can buy and sell books with all proceeds going to the Canine partners, and this has proved very popular during the latest restrictions.
What next?
Once I have completed the Lands' End to John O'Groats challenge, I will start training for a London to Brighton bike ride which, fingers crossed, will take place in September. I have a team of nine riders taking part in it, seven of whom will be sponsored for Canine Partners. I also have a cookbook in the pipeline, which will hopefully be for sale later in the year. I am running an auction of new items on the book club during May, which will include all sorts of new things from dog toys to toiletries, candles and jewellery. The book club is on-going and new members are always welcome.
Inspired by Kathy to fundraise for Canine Partners? Find out more and get involved here: caninepartners.org.uk/fundraising
Help transform more lives