Canine Partners fundraising beats target in The Big Give Christmas Challenge
Posted 7 months ago in the A big thank you category
Canine Partners was immensely grateful to be accepted to take part for the fifth year in the Big Give Christmas Challenge, which ran in the first week of December.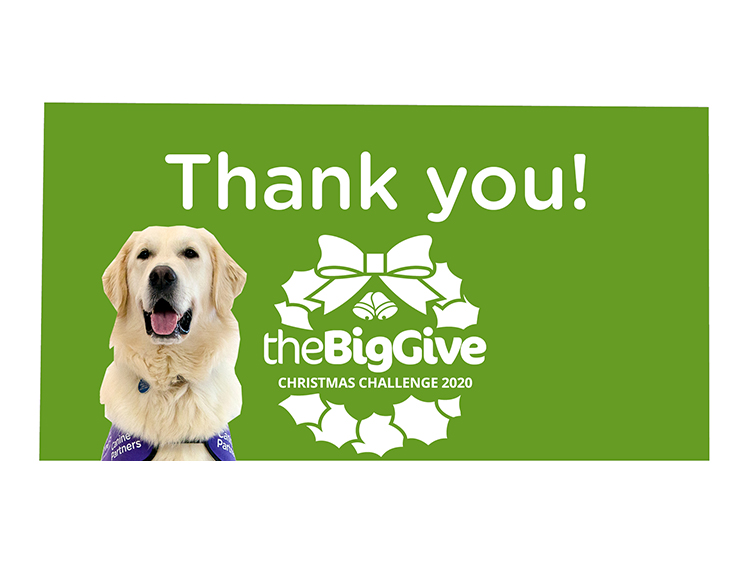 This fundraising campaign, coming at the end of such an extraordinarily difficult year, was crucial as we asked our supporters to dig deep and help us again. Our amazing donors did exactly that and we were thrilled to raise just over £125,000, including match funding and gift aid, well ahead of the £110,000 we had dared to hope for.
The funds raised will help Canine Partners to start to create new partnerships in the year ahead between our specially trained assistance dogs and people with physical disabilities. Many of these clients have been waiting for over two years and many more have been unable to commence their application process at all due to the interruption in our activities caused by the Covid-19 pandemic.
Our supporters have given Canine Partners the stability to enter 2021 with confidence and to put plans in place for a resumption of all our life-transforming activities.
A huge thank you to all those who generously gave to our Charity in 2020. 
Help transform more lives