Canine Partners awarded £100,000 by Barclays' Covid-19 Community Relief Programme
Posted 2 years ago in the A big thank you, Corporate supporters categories
We are pleased to have been chosen as one of the 100 UK Charities to receive a donation of £100,000 from the Barclays 100x100 UK Covid-19 Community Relief Programme.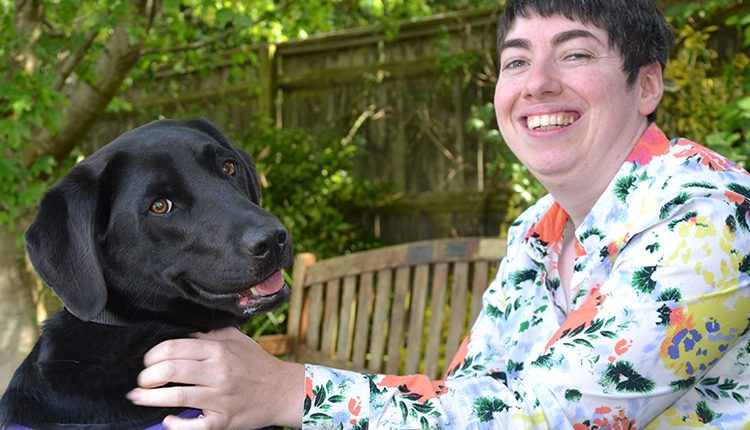 Back in April 2020, Barclays announced a £100m Community Aid Package to support charities that are helping people and communities most impacted by Covid-19.
£10m of this funding has been donated through their 100×100 UK Covid-19 Community Relief Programme, with Canine Partners being one of 100 UK charities each receiving a donation of £100k, allowing their important work to continue.
Cat Harvey, Head of Fundraising at Canine Partners, said:
"We are so grateful to have been given £100,000 by the Barclays 100×100 UK Covid-19 Community Relief Programme. Like many charities, the pandemic has had a huge effect on our fundraising with all of our events this year cancelled, and donations like this help us to continue our life transforming work."
The charity was chosen by a selection committee for the life-transforming assistance dogs we provide to adults living with physical disabilities across the UK.
Nigel Higgins, Barclays Group Chairman, said:
"Covid-19 has created an unprecedented social and economic impact in the UK, with many sadly experiencing greater hardship due to the crisis. Incredible charities, such as Canine Partners have been playing a vital role in the UK's response to the pandemic, ensuring urgent help reaches those most in need of support. As a bank we have been doing all we can for our customers, clients and colleagues, and we hope that our 100×100 programme and wider community aid package helps ensure that everybody in the communities in which we live and work is supported through this crisis."
About Barclays 100×100 UK Covid-19 Community Relief Programme
Barclays is committed to helping its customers, clients, colleagues, and the wider community deal with the unprecedented social and economic crisis caused by Covid-19. Barclays £100m Covid-19 Community Aid Package is designed to deliver support where it is needed most through corporate donations and matched colleague fundraising. An initial investment of £10m from the £100m Community Aid Package has been made through Barclays' 100×100 UK Covid-19 Community Relief Programme, which has seen the bank make 100 donations of £100,000 to charities across the UK.
To see our amazing assistance dogs in action, please click here.
Help transform more lives