Best needs a loving new home!
Posted 3 months ago in the Rehoming category
Best is a gorgeous female black Labrador that is looking for a loving forever home, can you help?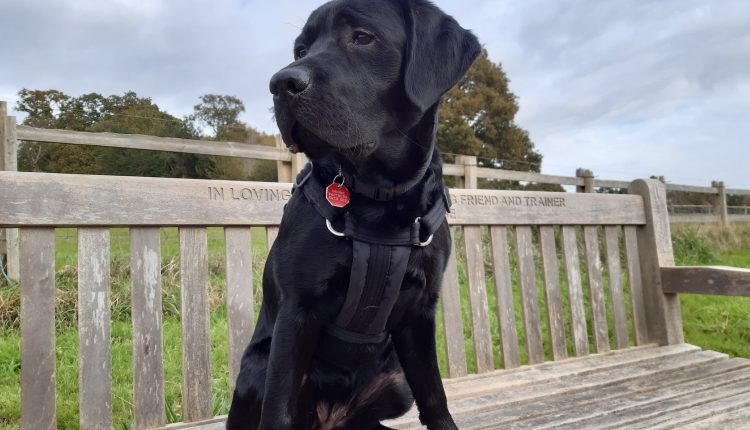 Best needs a loving new home! Being only 8 months old, she still has a lot of learning to do, and would suit someone with experience of a young dog of her breed and who is willing to take her to training classes. She can be a lovely dog both on and off the lead if there are no distractions around, but does have very strong tracking instincts. However this will make her a great candidate to learn some scent work with someone who is interested in training her further.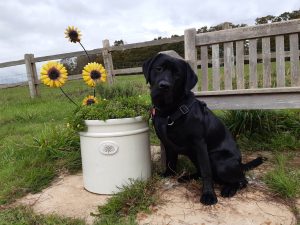 Best will make a lovely companion in a calm household, but continues to need some guidance as all young dogs do.  She is extremely sociable, and believes everyone and everything is there to be greeted by her! This can result in her pulling out on the lead, trying to jump up and getting over excited.
In addition to Best's training needs she also has a health related issue. She was diagnosed with an elongated soft palate and early signs of tracheal collapse at a very young age. The trachea (or windpipe) is a tube made up of sturdy rings of cartilage through which air is transported to and from the lungs.
In the case of Best, the rings are beginning to show signs of deformation, however currently this does not affect Best on a day to day basis – except for her very loud snoring and a typical honking cough when excited!
Her condition can be managed in the following ways currently:
She must never be walked on a collar and should instead wear a harness, to avoid pressure on her neck.
She must be kept fit and not allowed to become overweight.
Use of airway irritants, such as aerosols, cigarette smoke etc. should be avoided around Best.
If her condition worsens then the next steps would be:
Medication
Possibility of surgery
Can you offer Best a loving and permanent new home?
If you are looking for a fun, lively, young dog and are willing to train her whilst being mindful of her health, then please call our rehoming team on 01730 716047 or email natashas@caninepartners.org.uk for more details. Please note that Best is looking for a home within 50 miles of our Southern Training Centre in Heyshott, West Sussex, and where she will be the only pet.
Help transform more lives