Amazing Corporates
Posted 2 months ago in the A big thank you, Corporate supporters categories
Canine Partners is fortunate to be supported by fantastic corporate organisations who give their time, energy and funds to support our charity.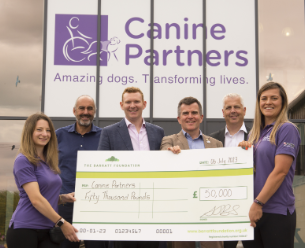 CANINE PARTNERS BUSINESS CLUB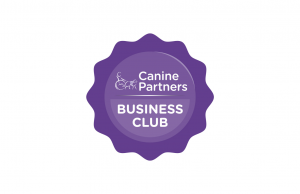 In September we launched our new Canine Partners Business Club with three levels of membership for companies looking to develop long-lasting and meaningful charity relationships with Canine Partners. 
Platinum Partnerships– annual donations above £10,000 
Gold Partnerships– annual donations between £5000-£1000
Silver Partnerships– annual donations between £2000-£5000
Each membership level has different benefits, and all members receive a specially designed business club logo to display on their website and promotional materials. 
We were delighted to welcome founding Platinum Level Members. 
Pets Corner

 

Kew Electrical

 

Nestle Purina Pet Care

 

David Wilson Homes

 

Collins Property Recruitment

 

Caremark

 
For further details on The Canine Partner Business Club please click here
PETS CORNER  
In September, our long-standing and Platinum Level Business Club partner, Pets Corner, opened their first worldwide flagship store in Ascot. 
Canine Partners was delighted to be invited to attend this very special opening weekend. CEO and Founder of Pets Corner, Dean Richmond, wanted the launch event to be a celebration of family fun with local pet lovers, as well as an opportunity to support their continuing relationship with Canine Partners. 
The opening weekend raised vital funds for our charity and we were delighted to receive an incredible donation of £8,138 from Pets Corner. 
The Ascot store is Pets Corner's 151st opening and will showcase its natural products and offer UK customers an extended product range with its award-winning natural grooming and veterinary services. 
Thank you to the wonderful team at Pets Corner Marple Store in Stockport who held a fundraising day that raised £336 for Canine Partners. 
Look out for their Great and Small Leaping Petey toy – 10% of every sale is donated to Canine Partners!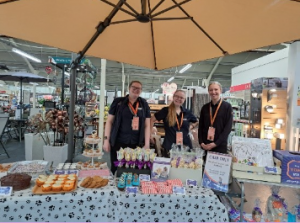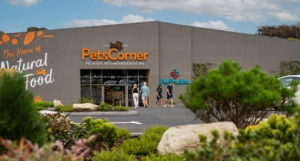 DAVID WILSON HOMES 
We were delighted to welcome Andy Button-Stephens, Head of The Barratt Foundation, and John Dillon, Regional Manager of David Wilson Homes, to our National Training Centre, where they were able to see a demonstration, hear from one of our amazing partnerships and have a tour of our training centre.   
We were also delighted to be presented with a cheque for £50,000 to support our work. During our five-year partnership, David Wilson Homes has donated a total of £250,000, which has funded the training of four dogs and supported our vital aftercare service.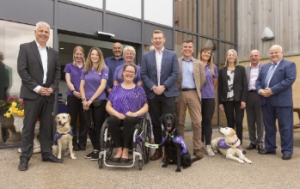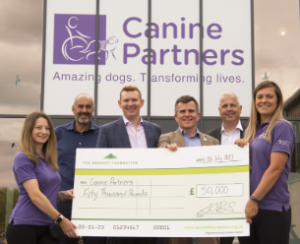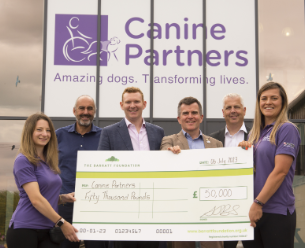 BREEDON GROUP PLC  
We recently received the expertise and skills of the amazing team from Breedon Group PLC, a leading construction and materials group in the UK. Breedon repaired and resurfaced the main access road into our National Training Centre, providing free labour, engineering assessments and materials. Thank you also to WJ and Spray Tanker Services Ltd who assisted with the work. 
The result is exceptional and will have a huge positive impact on all our staff, volunteers and partnerships who visit the training centre.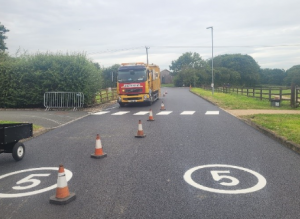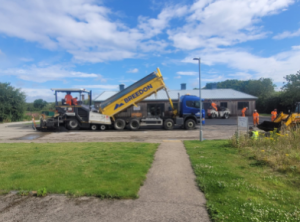 Any businesses interested in supporting the work of Canine Partners and becoming a member of our new Business Club please contact David Watson, Corporate Relationship Manager at davidw@caninepartners.org.uk  
Further details can also be found here: 
caninepartners.org.uk/business-club/ 
Help transform more lives