Request a speaker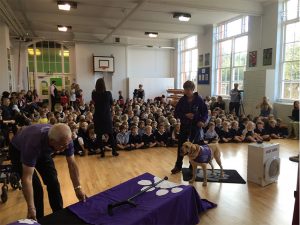 We have more than 150 volunteer speakers who can come to your school, college, university or youth group to give talks and presentations on the work of Canine Partners. Our volunteers are trained to give talks to smaller groups within a classroom setting, or to larger groups in assemblies.
In certain cases, we may even be able to bring along one of our amazing dogs so you can see and hear first-hand how our assistance dogs can help people with disabilities.
Request a speaker today to find out more about the work of Canine Partners, and how you can help us to transform the lives of people with disabilities.
Who our speakers are:
     

Partners with our amazing dogs

     

Canine Partners staff

     

Volunteers and fundraisers
Costs
We do ask for a minimum donation to cover travel costs, administration and other costs associated with providing a speaker.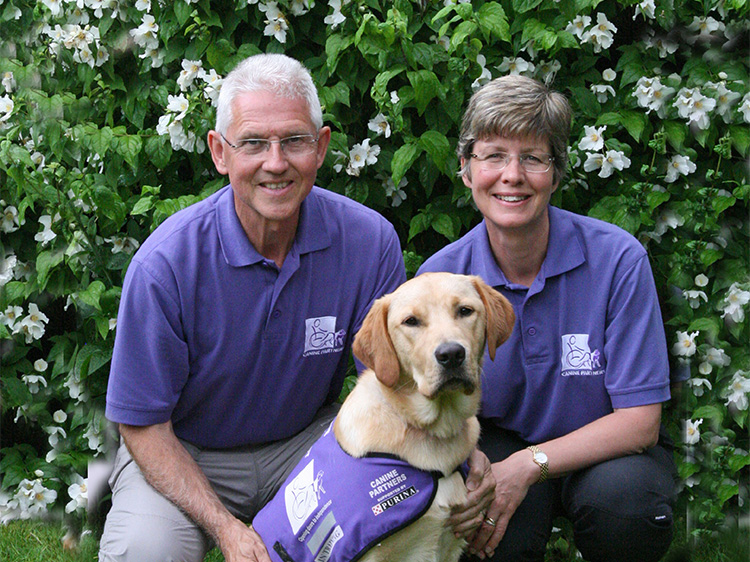 "We go into schools and are always delighted at the reception we get from the children; especially our Canine Partners demo dog Toffee who loves to perform to the children! We are given all the back up and resources we could possibly need and it's great fun to talk to the children. I can highly recommend it. Even the little children ask really sensible questions and we hope we're creating the seed of a whole new generation of supporters so that Canine Partners can carry on their invaluable work for many years to come."
Sue and Andy, volunteer speakers
Interested?
Request a speaker, or ask us a question.