Puppy Parent volunteer – find out more
Support, socialise and train our puppies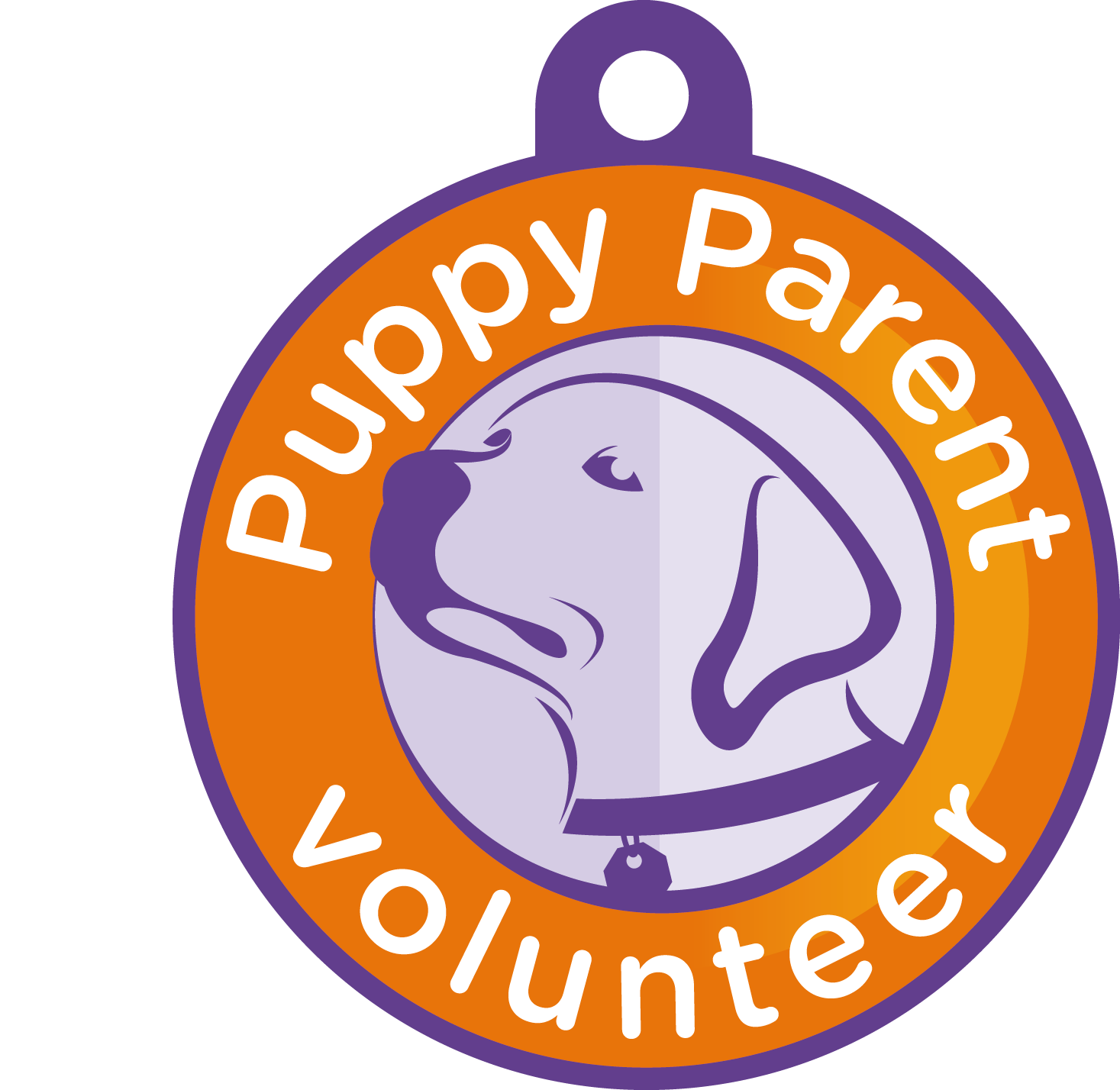 Puppy Parent volunteers play a vital role in the early socialisation and training of a canine partner. Supported and guided every step of the way, a Puppy Parent volunteer will be placed with an 8 week old puppy, who will live with them at home until they are around 14 months, meaning the commitment is for approximately one year.
They will introduce our puppy to the world in a safe and loving environment, to give them all the confidence they need to go on to Advanced Training, to give them the best possible chance of being placed with an adult with disabilities, whose life will be transformed.

Being a puppy parent is highly rewarding, challenging and fun, offering a chance to learn new skills, meet like-minded people, and do something really amazing by helping to transform the life of an adult with disabilities.
What does a Puppy Parent volunteer do?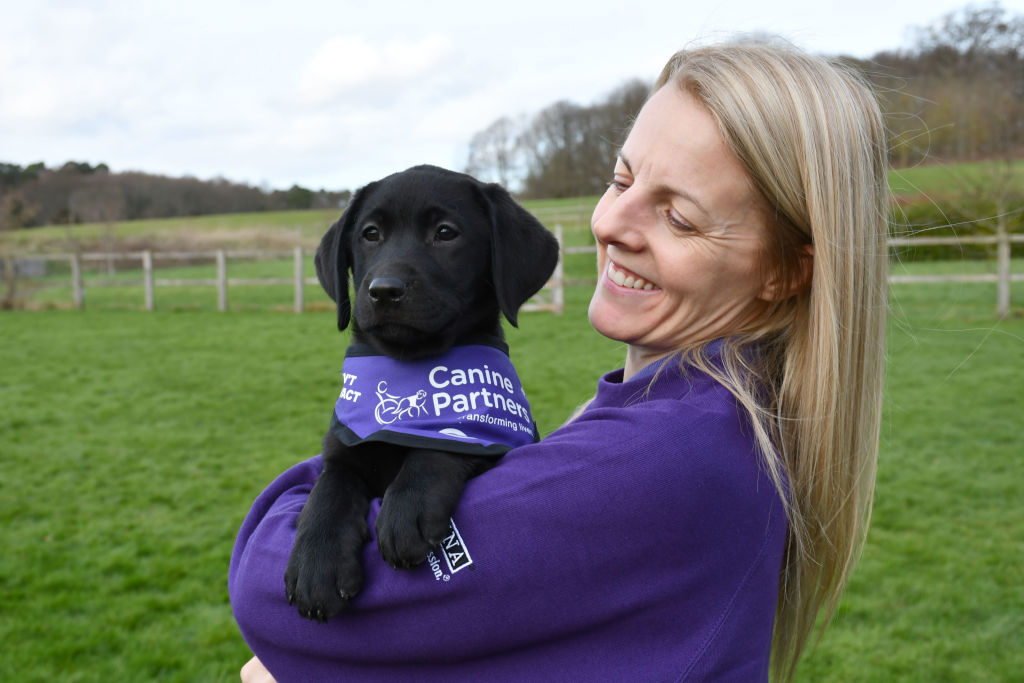 Puppy Parent volunteers experience all the joys and challenges of having a new puppy in the home, helping the puppy to learn how to behave by taking verbal and visual cues. Volunteers are taught the fundamentals of puppy socialisation and simple commands by Canine Partners' expert trainers, who are on hand to support and guide. Through the weeks, the puppy will build confidence as they make sense of the world around them, both inside and outside the home, and pick up the skills and temperament that will give them every chance of going on to Advanced Training.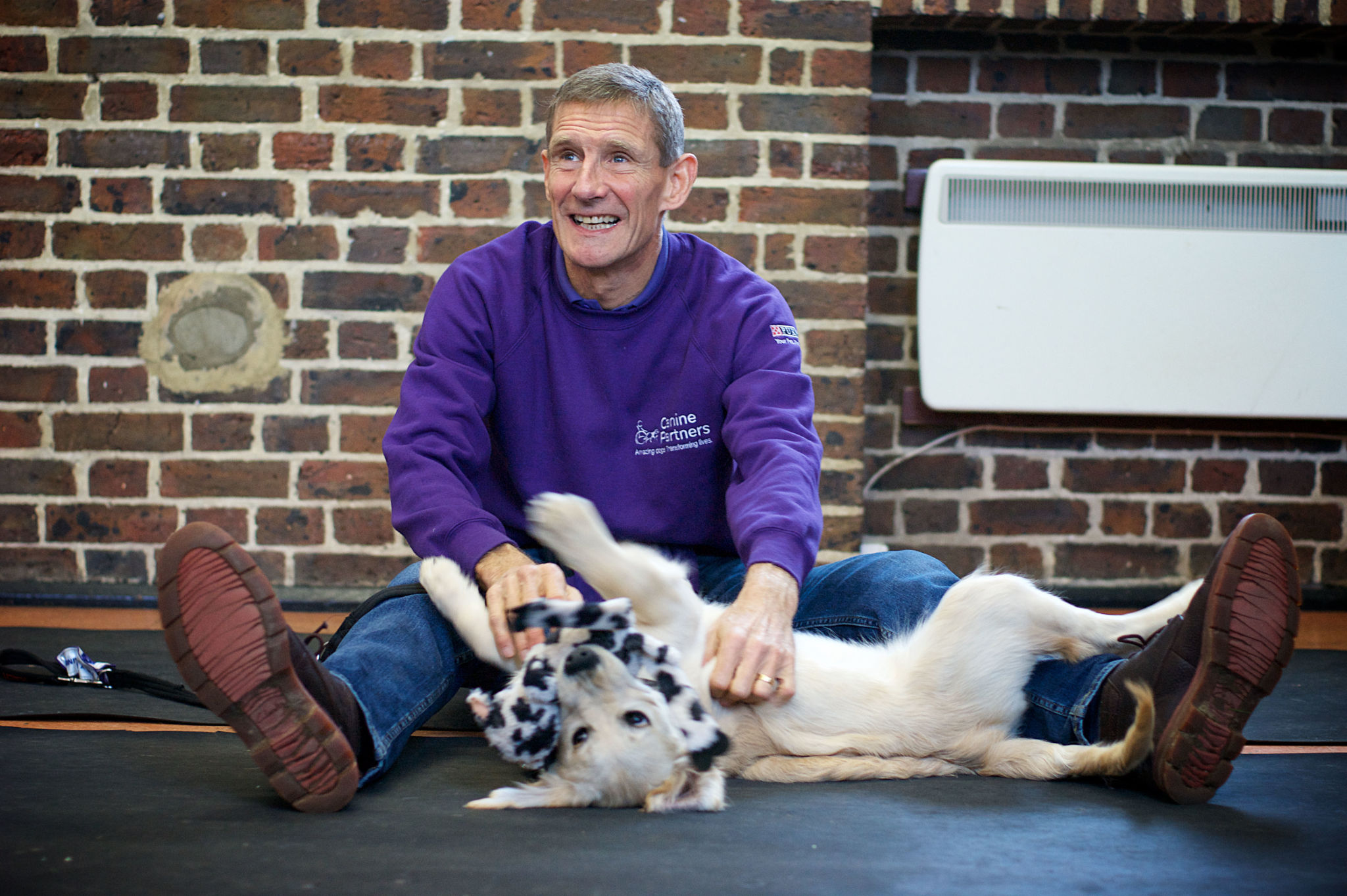 Volunteers receive a Canine Partners Volunteer T-shirt to signal to the public that the puppy is a working dog in training, a comprehensive Puppy Parent volunteer handbook, access to puppy classes and group training sessions (subject to availability in the local area), one-to-one support, and peer support by joining in with other Puppy Parent volunteers who live nearby. Often, volunteers meet socially to share their experiences with each other, which is not only a lot of fun, but also very reassuring.
Thinking of applying?
Before applying, please find out whether you are located within one of our catchment areas, meet the criteria and responsibilities of the role and have read our Puppy Parent FAQs.
Criteria and Catchment Areas Puppy Parent FAQs
Who do our puppies go on to support?
Puppies go on to partner adults with many different types of disabilities across the UK. Click to find out more about those we support.