Help us complete building our second centre in the Midlands
A growing waiting list and a need to spread northwards led us to purchase a derelict pig farm near Loughborough, Leicestershire, in January 2012. Our Capital Appeal was launched to raise the funds to develop this into our important new Midlands Centre.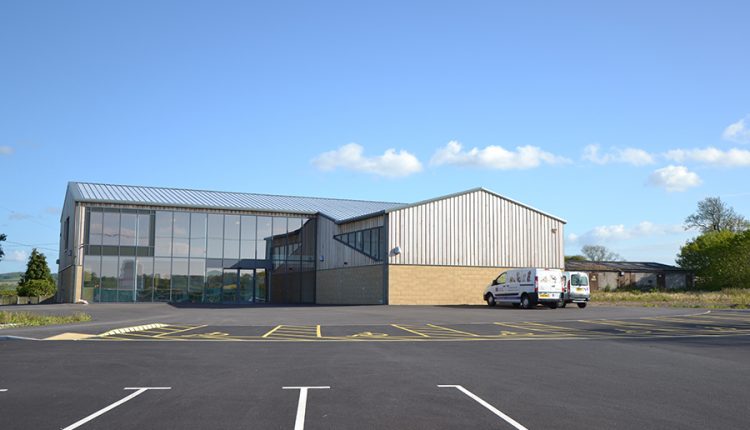 We're nearly there.
Can you help us move our amazing dogs into their new kennels so we can transform more lives for years to come? Donate to this appeal.
So what exactly has the fantastic amount raised so far gone towards?
Work completed so far has included:
The demolition of existing buildings to make way for brand new ones!
The development of the main centre which incorporates two training arenas, lecture facilities and offices.
A new state-of-the-art residential block and kitchen for our partners to stay in, decked out with the latest equipment to suit their needs.
The next step – phase three
But we aren't done yet! Whilst the first two stages of the project are now complete, the third and final stage is to build a special new kennel block where our dogs will stay for their advanced and on-site training.
The block will house up to 40 dogs at a time and will provide space for our dogs to rest when they are not training.
On top of this, there will also be a veterinary room, grooming area and kitchen that will be looked after by our dog welfare team.
Timeline
2012 – We began fundraising for the new centre and purchased a former pig farm in Osgathorpe, Leicestershire
2014 – Plans were unveiled for the state-of-the-art training centre and we later completed the main training building
2015 – Derelict buildings were demolished to make way for our accommodation block
2016 – The accommodation block was built, adjoining our training building
January 2017 – We were given the keys to the new kitchen and en-suite bedrooms
February 2017 – The first partnerships stayed onsite at our midlands training centre
December 2018 – In 2018, 51 dogs were trained and 38 partnerships were formed.
Award-winning accommodation!
In October 2016, our new state-of-the-art accommodation at our midlands training centre scooped a prestigious award for being the 'best residential accommodation'.
The prize was given on 6 October 2016 at the Forum for the Built Environment (fbe) awards, which recognises top development.
It was nominated by North Midland Construction, who helped us to complete the project.
Our Midlands Centre
Support our Capital Appeal
In order for us to complete our midlands centre, we need your help. You can donate directly to this appeal by visiting our donate page and selecting 'midlands centre' as the donation type.
How you can help
There are several ways you can get involved with Canine Partners new Midlands Centre such as volunteering, providing us with equipment or even sponsoring a kennel. To find out how you can help, contact Cat on 01730 716026, or get in touch below and we'll get back to you.