Our Midlands Centre
In January 2012 Canine Partners expanded northwards, purchasing a derelict pig farm near Loughborough in Leicestershire. And we've been busy since then! Now approaching the third and final stage of this fantastic project, we are looking for your support to help us 'Raise the Woof'- and construct a brand new kennel building.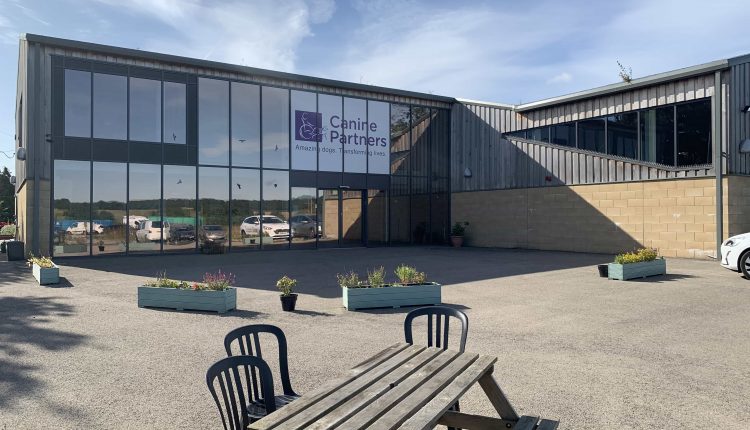 Support our Raise the Woof Appeal
In order for us to complete our kennel building, we need your help. You can donate directly to this appeal by visiting our donate page and selecting 'Raise the Woof Appeal' as the donation type.
Work completed so far has included:
The demolition of existing buildings to make way for brand new ones!
The build of the Midlands Training Centre which incorporates two training arenas, lecture facilities, reception and offices.
A new state-of-the-art residential block and kitchen for our clients to stay in, decked out with the latest equipment to suit their needs.
What is our 'Raise the Woof Appeal'?
Read more about funding the final phase of our Midlands Training Centre development, and how you can help…
How you can help
There are several ways you can get involved with Canine Partners new Midlands Centre such as volunteering, giving us a donation or providing us with equipment. To find out how you can help, contact Cat on 01730 716026, or get in touch below and we'll get back to you