Request a speaker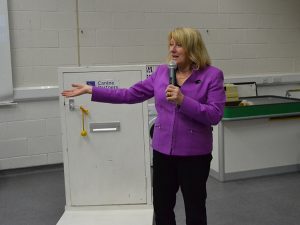 We have a network of volunteer speakers who can give talks and presentations about Canine Partners all across the UK. Our speakers are a mixture of partners and volunteers who work with our amazing dogs, as well as committed individuals who want to help us spread the word – all dedicated to telling everyone about our work.
Request a speaker today to make your event more memorable and to help us spread the word of Canine Partners.
Who our speakers are:
Partners with our amazing dogs

Canine Partners staff

Volunteers and fundraisers
Who we visit:
Women's Institute, Inner Wheel, Soroptimists, Probus

Youth and community groups including Guides and Scouts

Businesses and organisations

Schools, colleges and universities

Many types of other events and groups
Costs
We do ask for a minimum donation to cover travel, administration and other costs associated with providing a speaker.
What people say
"Dear Malcolm, Monks Brook U3A were really bowled over by your presentation, on both the serious level at the wonder of what the trained dogs can do for their partners, and the hilarious fun we had listening to your descriptions. Fido and Noodle the Poodle will live long in our memories. Thank you so much for coming to speak to us, and we wish Canine Partners continued success in the tremendous work that they do."
For a talk given by Malcolm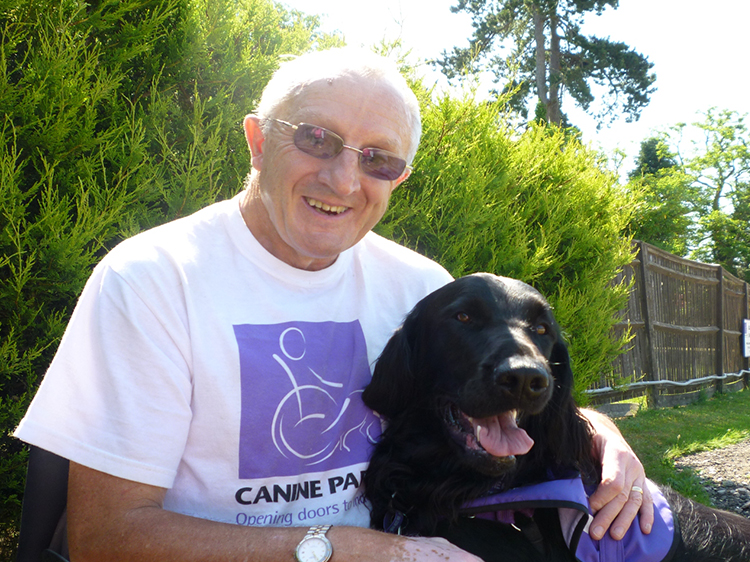 "On behalf of Brightlingsea U3A I would like to say a big thank you for a wonderful talk and presentation. The demonstrations were amazing, and to see the wonderful work that Guy does for you. It is obvious to all that there is a magical bond between you and I found the whole afternoon very moving as did a lot of our members. One poor lady said she cried all the way through but still thought it was brilliant!"
For a talk given by Barry with his canine partner Guy
Interested?
Request a speaker, or ask us a question.