Sponsorship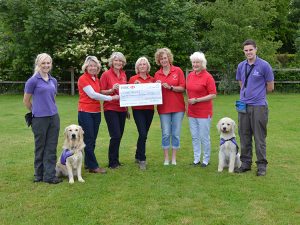 Canine Partners can offer exciting and engaging sponsorship packages to fit in with your company's corporate social responsibility goals.
Sponsor our events
We hold several high and low profile events throughout the year, and we have many opportunities for sponsoring them. It's also a great way to associate your company with Canine Partners.
Sponsor a dog through training
We can offer you the opportunity to sponsor a dog through training. For a minimum of £7,500 you can also name the puppy and receive regular updates on their progress through training.
Sponsor our publications
Our twice yearly Let's Go! magazine has an average distribution of 30,000 – could your company sponsor this?  We would feature your support, and it's a great way to help us to spread the word about our work while giving your company wider publicity to a new audience.
Interested?
For more information please get in touch.