Request a speaker for your business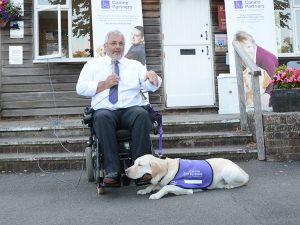 We have more than 150 volunteer speakers, both local and national who can come to your organisation and give talks and presentations on the work of Canine Partners.
In certain cases, we are even able to bring along one of our amazing dogs, so you and your colleagues can see and hear first-hand how our assistance dogs can help people with disabilities.
Request a speaker today, so your organisation can find out more about the work of Canine Partners, and how you can help us to transform the lives of people with disabilities.
Who our speakers are:
Partners with our amazing dogs
Canine Partners staff
Volunteers and fundraisers
We can visit all sorts of businesses and organisations including:
golf clubs
banks
supermarkets and shopping centres
offices
Livery company halls
large and small fundraising events
Costs
In many cases, we will need to make a small charge to cover our costs. This will probably be about £50 depending on individual circumstances.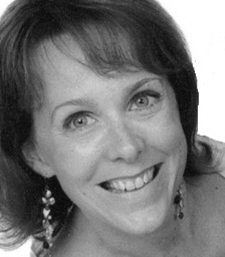 "Hosting your demonstration team at our offices and showcasing your approach to training and developing the dogs' skills really brought Canine Partners' work to life for our employees. It was a fantastic and engaging experience and a great way to help motivate our people to volunteer for the charity as part of our new volunteering initiative. Thank you."
Claire Robinson-­Davies, spokeswoman for Nestle Purina Petcare
Interested?
Request a speaker, or ask us a question