The Big Arlington Bluebell Walk 2017 (Saturday)
Arlington
Saturday 15 April 2017
Join us at the Arlington Big Bluebell Walk at Beatons Wood, East Sussex.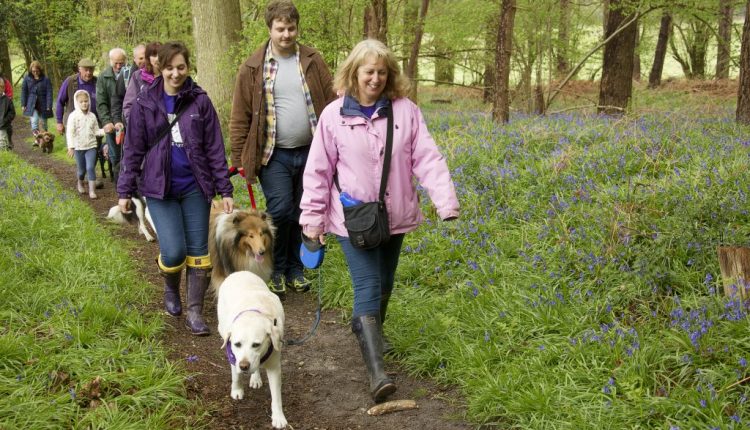 Gather your friends, family, colleagues and community groups and stroll around the beautiful Beatons Wood, East Sussex by attending the Big Arlington Bluebell Walk being held at the Arlington Bluebell Walk and Farm Trail. There will also be delicious food, homemade cakes and hot drinks available at the cafe.
One of the walks of 2/3 mile (1,100 meters) through Beatons Wood has been made suitable for wheelchair users.
Date: Saturday 15 April 2017
Time: You can join the walk any time between 10am and 5pm
Location: Bates Green Farm, Tye Hill Road, Arlington, Polegate, East Sussex BN26 6SH
Ticket information: Tickets can be purchased on the day only. Visit The Bluebell Walks website for prices.
Contact name: Ruth Narracott
Contact number: 07764 823501
Contact email: eastsussex@caninepartners.org.uk
Interested?
Register your interest or ask us a question