Love dogs? Join us at our Field Farm dog volunteer day!
Osgathorpe
Thursday 9 June 2022
Interested in volunteering? Come and meet us at our Midlands Training Centre!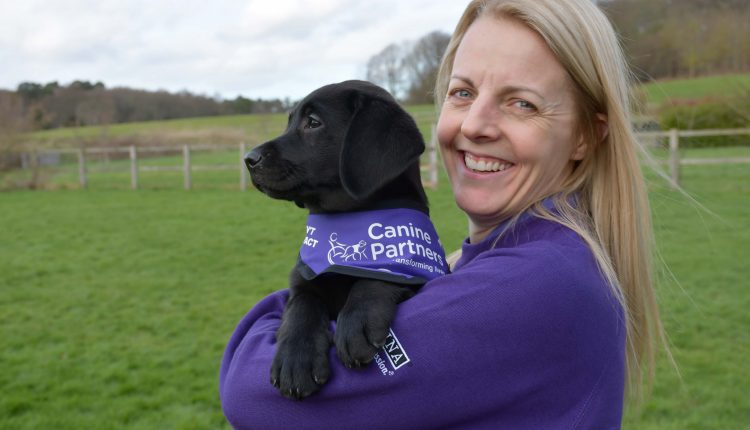 Love dogs? Thinking about becoming a Puppy Parent or Fosterer Volunteer and want to understand more about the role and our charity?
Come and meet us at our Midlands Training Centre on 9 June, where you can meet our expert training teams, beneficiaries, like-minded volunteers and our amazing dogs and find out more about what volunteer role is right for you.
You can expect a range of activities throughout the session, such as a meet-and-greet with our dogs-in-training, along with watching our dogs in action in a 'day in a life of a canine partner' demonstration. You will hear stories from our incredible volunteers, talking through the highlights and challenges of various roles, and get closer to our community by meeting our beneficiaries and their canine partners to understand the life-changing impact of our dogs.
Our expert Puppy and Advanced Training teams will also be teaching some tips and tricks to brush up on dog training skills and answering all your questions surrounding the daily life of volunteering at Canine Partners.
Sign-up today for your free ticket for our either the morning session (11am – 1pm) here or the afternoon session (3pm-5pm) here.
Date: Thursday 9 June
Event time: Morning session: 11am.,Afternoon session: 3pm
Ticket price: Free of charge
Contact email: volunteer@caninepartners.org.uk