Take on the Forth Rail Bridge Abseil for Canine Partners!
Scotland
Sunday 6 October 2019
Take on a challenge for Canine Partners and abseil from Scotland's iconic Forth Rail Bridge.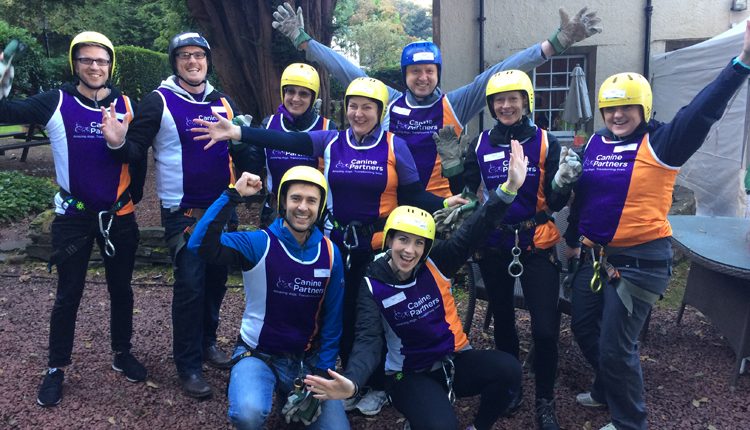 Join us in a unique challenge that allows you to throw yourself, SAS style, from a bridge which holds world heritage status – Scotland's finest, the Forth Rail Bridge.
It's a 165ft drop with a soft landing on the sandy beach below! A once in a lifetime opportunity and one we can't wait for you to take on in aid of our amazing charity.
Last year was a fantastic success, with 10 brave volunteers taking on the challenge and raising almost £4,000! But this year, we want to raise even more to transform the lives of people with disabilities.
This year we have 15 places – but sign up quick, before they all disappear!
Date: Sunday 6 October 2019
Location: South Queensferry, Scotland
Entry fee: £21 (advanced sponsorship)
Minimum sponsorship: £185
Organiser: Chest Heart & Stroke Scotland
Contact name: Cat Howourth
Contact number: 01530 225937
Contact email: cathowourth@caninepartners.org.uk
Sign up for the challenge
Register your interest or ask us a question